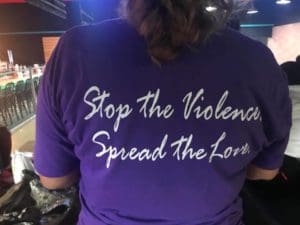 A Resolution honoring the Family Resource Center (FRC), authored by Sen. Janelle K. Sarauw and sponsored by senators Myron Jackson, Marvin Blyden, Dwayne M. DeGraff, Jean A. Forde and Alicia Chucky Hansen, was unanimously passed at the Friday, Aug. 31st  Legislative Session.
The senator authored the bill post hurricanes Irma and Maria for the FRC's service to the people of the territory through the collaboration and distribution of aid.
Prior to the storms, FRC has provided invaluable service to the people of the Virgin Islands for the last 32 years. It first opened its doors in 1986 as an emergency shelter for women and children, but the organization has since expanded its services currently serving as a safe haven for abused individuals to include men, women and children in the community.
The FRC's mission is to end family violence. When many abused individuals are afraid to come forward because of fear, stigma or identifiability, FRC and its members are there serving, counseling, advocating and providing housing and clothing for an unheard and hurting community.
Some of the initiatives and groups that the FRC provide are the Women of Worth Group, Men Terminating Violence, Women Anger Management, and the Family and Youth Crisis Intervention Program. The FRC continues to provide critical services despite lack of crucial funding.
"The storms brought us great devastation, but once the clouds parted, we were left with a group of individuals [who] rose to the challenge in the aftermath, becoming true heroes in this territory. The FRC truly deserves all the accolades [it] receive[s], and I am extremely grateful that such an organization exists that functions and embraces humanity well in its capacity. To the FRC family, a resounding 'thank you,'" said Sarauw.