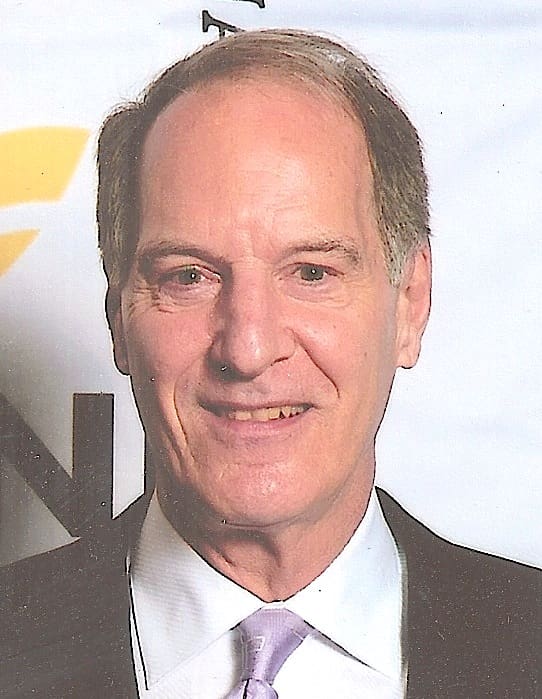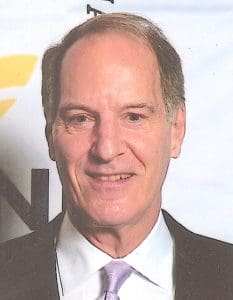 Elections in Louisiana are generally fun to watch. The election for governor of Louisiana in 1991 was a particularly enjoyable one. Among its more entertaining features was a bumper sticker that read, "Vote for the Crook. It's important." The reason it was important was that the crook's opponent, David Duke, was a Nazi and the leader of the Ku Klux Klan.
The bumper sticker was clever, until you stopped to think about it, at which point it ceased to be funny. People in Louisiana take a kind of perverse pride in their corruption, thus the bumper sticker. What they often don't see is the direct connection between that corruption and high levels of poverty, unhappiness and mistrust, along with a sense that "nothing works here" or "everything is rigged." And, because everyone has gotten used to it, they don't see how corruption produces the same outcomes everywhere. And everywhere includes the Virgin Islands.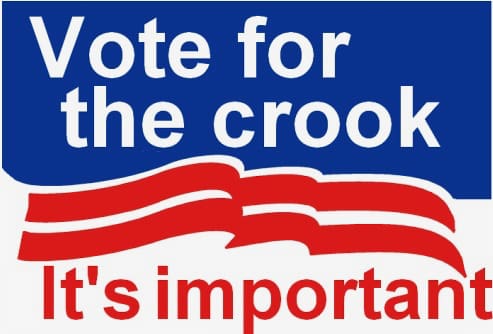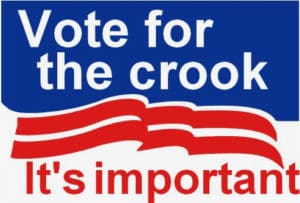 In recent years, the connections between corruption and general economic and social failure have become increasingly clear around the world. Transparency International is the world's leading anti-corruption organization. If you look at its rankings of levels of corruption, there is a clear connection between honesty, prosperity and happiness, and between corruption and human misery. It is no statistical accident that, globally, the countries where people are the happiest, for example, in Scandinavia, are the least corrupt, and that, in the Caribbean, Barbados is the most honest country and Haiti is by far the most corrupt.
It is not a good thing to acquire a reputation for corruption. In the 1979 film "The In-Laws," upon arriving in the mythical Central American country of Tijada and being met by a sleazy politician, Alan Arkin asks Peter Falk, "Isn't he a crook?" To which, Falk replies, "They're all crooks down here. At least he doesn't make any bones about it."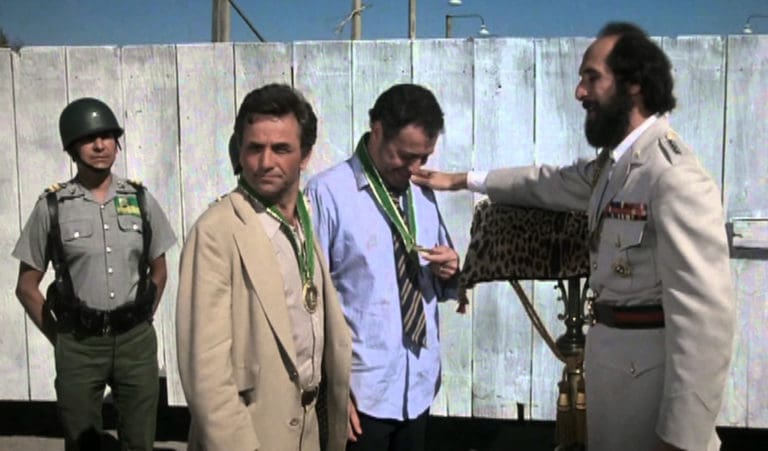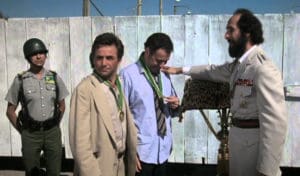 Being seen as a Tijada opens the door to a lot of bad things, most notably, becoming a magnet for some of the worst people.
Corruption is the abuse of entrusted power for private gain. Sometimes it is on a large scale, and at other times it is petty, where you ask yourself, "My God, why did they even bother?" In places with a lot of corruption, there are certain clues and markers. For example, public benefits in these places are rarely indivisible, that is, they rarely benefit everyone. Instead, everything is divisible by group or faction (or island,) a negative quality that is often on display in the Virgin Islands, and, increasingly, in the states. One result is a widespread sense that "they" are getting something, and "we" are being screwed. People see unfairness everywhere and begin to define themselves as victims.
Then there is the sense that "nothing works here," which is often linked to some form of corruption. Various Virgin Islands government departments fall into this category. They are opaque and always promising reforms in some distant future. They lack systems and processes that are effective, such as a good school lunch programs and public works systems. And they also lack safeguards whose purpose is to eliminate temptation, including strong enforcement mechanisms.
In this regard, Virgin Islands politics can be generously defined as a Garden of Eden of temptation. The numbers never add up, and there is a general sloppiness that tends to make you suspicious. During the Boss Tweed days in New York City in the 19th century, a courthouse was built. To this day, it remains the most expensive building square foot for square foot ever built in the history of the planet, maybe any planet. After construction, someone came across an invoice that read, "Brooms, shovels, etc., $50,000." Would it be beyond your imagination to come across a similar invoice in the territory?
All of this is corrosive. Whether in a society or an organization, trust is the foundation for success, however you define it. If there are high levels of trust, almost anything is possible because you are able to get everyone pulling in the same direction. In the absence of trust, little is possible, the war of all against all becomes normal, and it becomes virtually impossible to achieve any significant goal.
Corruption destroys trust. Around the globe in our times, there is declining trust in critical institutions. And, as trust disappears, institutions crack, and corruption marches in, reinforcing a vicious cycle.
As in other areas covered in this series, there is a basic assumption in this one: For the Virgin Islands, business as usual is unsustainable. It will be the path to something between a range of bad outcomes and outright disaster. And dealing openly with issues of corruption, lack of transparency and an absence of accountability will be a prerequisite to successfully dealing with the social, economic, environmental and governmental challenges facing the territory. As always, the starting point in solving any problem is being willing to name it.
The capacity to execute, to get big things done, is going to be critical to meeting these challenges. It will require trust and transparency. Just to take climate related issues, the agents of corruption are already sniffing around wherever they see an opportunity to make a quick buck by converting climate change adaptation into shiny real estate deals or big contracts.
Execution means having a clear strategy, and the right (honest) people in the right jobs. It means having systems and processes that lead to real achievements and eliminate temptation. And it means creating a culture of trust, performance, accountability and transparency.
If you view these items as a checklist, the challenges facing the Virgin Islands become clear pretty fast. The territory lacks a clear strategy, doesn't seem to have the right people in the right jobs, does not have a culture of performance and accountability, and, maybe most important, lacks critical systems and work processes for getting things done and for eliminating temptation.
But, there is good news. Unlike some other problems, corruption is not insoluble. It is a soluble problem, but the solution is unlikely to emerge from those who benefit from the status quo. And it doesn't happen overnight. It is painstaking and requires hard work, holding people who may be "nice" accountable, and then putting in place systems and processes that, to the extent possible, result in transparency and eliminate temptation. The result is what is known as good governance. And good governance is an absolute prerequisite for facing the big challenges that lie ahead.
Next "Facing Reality: The Perils of Fiscal Instability" – The historian F.W. Maitland once said, "We should always be aware that what now lies in the past once lay in the future." Too bad more people didn't take that sentence to heart. Instead, especially in recent decades, we have been governed by "Never do today what can be put off until tomorrow." By "IBG/YBG" – translated as "I'll be gone/You'll be gone" – and leave the next guy holding the bag. And by, "Rainy day fund? Don't be silly. Look outside, the sun is shining." Part Four will try to place the Territory's fiscal and pension crises in a larger context, test some basic assumptions, and seek to identify pathways out.
As executive director of the Federal Region II Children's Resource Center, Frank's organization trained a generation of V.I. children's services workers. Subsequently he founded the St. Thomas/St. John Youth MultiService Center. In the past two decades, Frank has served as planning consultant for a range of Virgin Islands organizations and for the past decade has been a columnist for the Virgin Islands Source. He is the author of two books, "The Arc," under the pen name of Roberto Vincent, and "The Purge: The Future As History in the Age of Trump," now available on Amazon books.