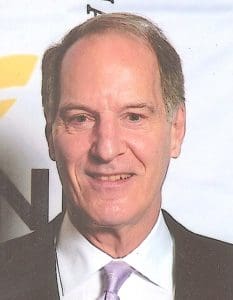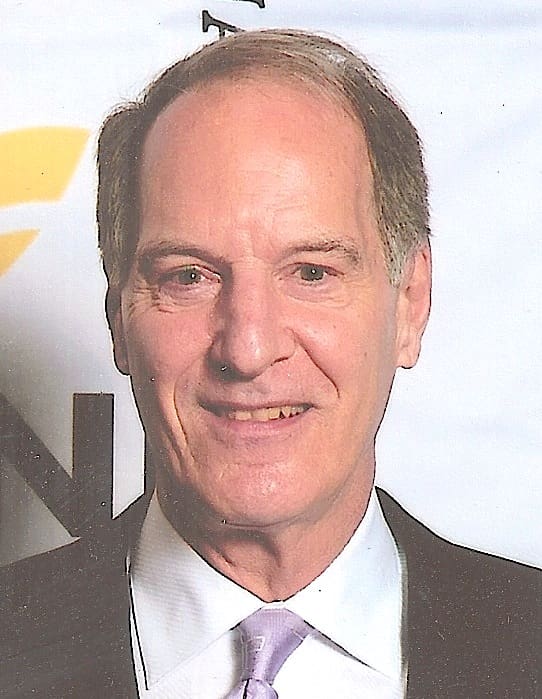 It is an interesting fact that in 2018, as in 2017, a white man – Donald Trump – dominated the beginning of Black History Month.
In 2017, Mr. Trump proclaimed Black History Month by implying that Frederick Douglas was still living and doing some kind of social work in his community. Then, Vice President Pence made his own Black History Month announcement, a tribute to the greatness of white people.
2018 didn't get off to such a hot start either, with both the president and his daughter Ivanka announcing that "we celebrate the heroes" etc., etc. etc., while acknowledging the "challenges of our past." "Challenges," such a nice anodyne term to describe chattel slavery, segregation, discrimination and violence, being a perennial scapegoat. And implying that all of those challenges had been overcome. But, these comments probably met the minimum requirements for the president's base, many of which would still like to know why "they" can't just get over it, or why "we" can't have a White History Month.
As always, these performances are a distraction. So let's step back and ask a basic question: What is the purpose of Black History Month? The three words should help us define that purpose.
First, it is about black people.
Second, it is about the history of black people in this country.
Third and, finally, it is about focusing on that history for the month of February. (Note: In the bad old days of the Soviet Union, there were billboards in Poland that read, "THIS IS SOVIET-POLISH FRIENDSHIP MONTH. At night Polish kids would go out and paint "Well, Okay But Not One Day More" on the billboards. That is some people's attitudes toward Black History Month.)
The middle word, history, is the critical one. And here is a simple set of principles. For starters, this month is about an exploration of history. It is not sociology, it is not politics, it is not genealogy, and, most important, it is not "a celebration." The goal of history is not to make us feel good. History is a discipline, a discipline whose purpose is to tell the story – to the best of our ability – of what really happened. If we make it a "celebration," we inevitably distort that history because there is a lot to not celebrate in human history, and, in particular, the history of race in our country, as well as elsewhere.
So, if it is so painful, why do we have to go back and dredge it all up again? First, it isn't all negative, and history reveals great triumphs of the human spirit, not the least of which are captured in the history of black people in the diaspora. But the "why" question, is a good one because history has many uses, as well as misuses. The most obvious use is, as George Santayana said, "Those who don't remember the past are condemned to repeat it."
But it takes more than memory, which is often unreliable. Possibly the best use of history in our time was the South African Truth and Reconciliation Commission. Partly because of its reconstruction of history, the transition from apartheid was more peaceful than almost anyone imaged possible, This was, in large part, because it helped vast numbers of people to understand themselves better, and also to understand "the others."
This is a critical point: history is about understanding, not about blaming.
History has many misuses. One of the great misuses is to focus on the victimization of "our group," even when it has, in fact, been victimized. When history becomes a club that is used to beat others over the head, it is being misused, and the outcomes are invariably bad. And they inevitably lead to lies and distortions rather than to the story of what really happened.
Racial history may be more vulnerable to these lies and distortions than most others. There are many historic examples of these distortions in many places, including the United States and the Virgin Islands. One of the saddest examples of this is the, now mostly forgotten, clash between African Americans and Jewish Americans over who was the biggest victim and what was worse, slavery or the Holocaust.
There are other misuses of history that we should avoid. Some of these are on full display in the United States today. One is the belief in some lost golden age when everything was really nice. "Make America Great Again." Well, if we put this in a racial context, for black people, it would be difficult to identify that golden age.
Once again, history is not intended to make us happy, to show that we are really special, or that some other group is evil. It is intended to help us learn, to avoid the mistakes of the past and, hopefully, to give us some guidance in building a better future.
Part Two: Black History Where? Decades ago, black history on the mainland was fairly straightforward. African Americans were largely southern. Then, fleeing southern terror in the Great Migration, they became a presence almost everywhere in the country. Today, that picture is dramatically different. Black people in America now include large numbers of West Indians and recent African immigrants. Black history is now far more diverse than in the past. In the Virgin Islands, the only American jurisdiction with a black majority, the picture is simpler, a majority of Caribbean people, and a minority of black mainlanders ("continentals.") How do we deal with these changes in understanding our history?