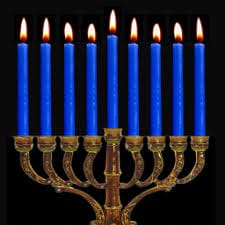 This past Saturday morning, Jeffrey Silverman, the president of our historic St. Thomas synagogue, and I, the still-new rabbi here, were given a great but also somewhat disturbing honor. We were in Boston, attending the Union for Reform Judaism Biennial, the every-other-year gathering of the progressive movement of Judaism to which our synagogue belongs. And there, in the midst of 6,000 other Jewish leaders at Saturday morning services in the convention center, we were asked to carry two Torah scrolls through the assembled congregation – along with representatives of congregations from Houston, Texas, and Santa Rosa, Calif.
What do these places have in common? We were the ones present who had come out of major disaster zones. As one of the other representatives, a woman from Texas, put it: "Now that's an honor I never want to get again."
The act of carrying the scroll in a service with that many people, all reaching out to be supportive, actually felt wonderful. We felt the embrace of a vast movement; felt blessed by the care and concern of a continent of congregations.
I am glad to have participated and mostly worried that I did not follow the assigned route through the vast hallway in the right direction. Hey, sometimes you just have to go your own way.
But my co-carrier was also on to something. If it took a trauma to earn that honor, then, yes, I don't want another one like that.
It is now, as you read this, the Jewish holiday of Chanukah. This year, the eight-day observance known as The Festival of Lights began on Tuesday evening, Dec. 12.
Having just returned from my experience in Boston, having been through the hurricanes here, and (when I actually had access to a working television on the mainland) watching new trials in other places as the flames return to California, I have, I think, a new view on a very old argument. And I have learned something about using the past – or adapting it – to suit our present needs.
The Jewish Bible, the Hebrew Scriptures, is basically –with some important differences — what Christians call "The Old Testament." (Interesting, the holiday of Chanukah is actually post-Biblical; it is not mentioned in the Hebrew Scriptures as we have them.) Both Jews and Christians continue the tradition of sacred writing, however. Christians add the "New Testament." And Jews, at almost the same time or slightly later, adopt a new set of holy writings as well.
But this was a very different kind of material. The Talmud is, perhaps, unique among the holy books of the world, in that it sometimes focuses more on discussion than decisions. It is supposed to be about Jewish law and practice, but even when it does come to a conclusion, it keeps a record of the conversation, including the "losing" argument. Maybe it is better to just call that "the minority opinion" rather than a "losing" side because it really does feel (unlike our present political discourse) like everyone is trying to figure out the right thing, together.
When it comes to Chanukah, even though (or perhaps because) it is not mentioned in the Bible, the Talmud wonders what to do with this holiday. And it pr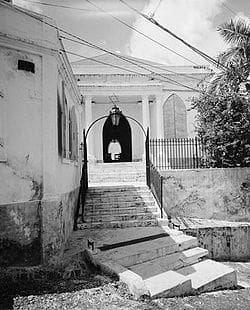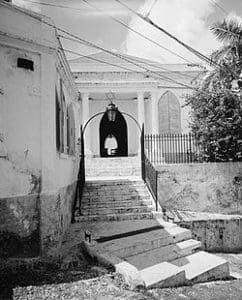 eserves a famous argument between two "parties," if you will – the followers of Rabbi Hillel and the followers of a rabbi named Shammai. Ultimately, Jewish law comes down on the side of Hillel (if you have heard of either of these two sages I am sure it is him). But in this particular case, I think the followers of Shammai make their best point, ever.
Here is the issue. Chanukah is supposed to be a holiday in remembrance of a miracle – after the Maccabees beat back the Syrian-Greeks who would have banned the practice of Judaism, they recaptured the ancient Temple in Jerusalem, cleaned the place up and went to rekindle the Ner Tamid, the Eternal Light. But, sadly (so the story goes), there was only enough consecrated oil they could find to last for one day. It would take more than a week for a new supply to arrive. In a supreme act of faith, they lit the lamp anyway. And lo and behold, a miracle! The little jar of oil lasted for eight whole days! And that is why Jews light a candelabra – a menorah – with a changing number of candles, for eight days of Chanukah.
Now, whether the story actually happened that way or whether or not there are other much more powerful (and even miraculous) forces here – such as the very fact that this one people, alone among those swallowed up by the ancient Greek world, maintained its identity and survived – that is a conversation for another time.
What intrigues me this year is that debate between the school of Hillel and the school of Shammai, and what it has to teach us in St. Thomas and California alike.
The Shammai school made the following argument.: what we are (supposedly) remembering is the story of a supply of oil that started out fully lit and then, although it lasted much longer than expected, dwindled over time.
To remember that, then… to imitate and reproduce that moment, wouldn't you light all eight candles the first night, then seven, then six… and so on until the light finally goes out, just as eventually happened (again, at least as the story says)? I mean, that's a logical move, for an act meant as a ritual reflection of an actual event.
Makes sense to me. Hillel or his followers, however, had a creative response, making the ritual more about psychology and symbolism, rather than just a physical imitation of an ancient event. The candles, the house of Hillel said, are reflections not of the event but of the miracle. Not of what happened outside but the wonder and inner awe about it. And besides, they say: we add to holiness; we do not take away from it. So, the followers of Hillel said that we were to light one candle the first night, two on the second night and so on, until the full glow of the menorah reaches its radiant climax at the conclusion of the holiday.
I live in the Virgin Islands. This year, especially, from where I sit, I am glad we went with Hillel. Chanukah: The Festival of Lights. As we are still, a hundred days after Irma and Maria, without power on parts of our islands, but, slowly, watching it spread… as we long for light… it would be intolerable, it would be trauma all over again… to start out with a fully lit menorah, and then watch it dwindle. This year, for me, the concept of the spreading, the sharing, the growth of light speaks to me as never before.
So that… speaks to me, where I live.
I live here. But I am also… watching the flames in California now. And I wonder… Why is it that the tradition preserves minority opinions? Maybe it is because, someday, somewhere, in some circumstances, the once set-aside view would come to make more sense.
Obviously, by now we are so used to the candles as a metaphor, light as symbol for so many other things — enlightenment, hope, warmth, love — that the idea of growing light is deeply embedded within us.
But you know… These lights we light. They are, actually… flame. Fire.
We preserve minority opinions, partly, perhaps, because there may come a day when they will be needed. And sometimes, we just have to go our own way.
To my friends and colleagues in Santa Rosa… and Los Angeles…
I have a question and a novel proposal.
I wonder if, for those in California, those fleeing or frightened by the flames, this year only… Shammai might hit closer to home.
Think about the idea that every night, the flames diminish, the fire is less.
Just one year, maybe, but if I were in California, I might want to go all rogue on my menorah this year. Here on the islands, the tradition of adding light comforts. But in California, maybe, this is a year for a creative response, damping down the flame, following Shammai just this one time… A radical move, but it might be truer to the spirit of what they are going through.
We all carry ancient words in our arms, but we have to make them speak and live with us where we are today. We all bear the tradition forward, dependent on and surrounded by the love and support of a caring community. We are given directions, but, ultimately, it is up to us to pick our path and choose the direction we follow.
To our Christian neighbors, we wish you a Merry Christmas. To those observing other celebrations of the season, we wish you joy and happiness. But for those in my community… may it be a meaningful celebration for us all – filled with power and light, free from destruction and chaos. Happy Chanukah!
Editor's note: Rabbi Michael Feshbach is the head of the Hebrew Congregation of St. Thomas.