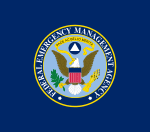 If someone owns a move-in ready home, apartment or condominium that is available for rent, the Federal Emergency Management Agency (FEMA) may be interested in leasing it for eligible survivors of hurricanes Irma or Maria.
FEMA has authorized direct leasing as part of its Individual and Households Program. Direct leasing allows FEMA to rent housing units directly from property owners to provide eligible disaster survivors a temporary place to live while they are repairing their homes or looking for permanent housing. The agency leases directly from property owners only in situations in which there is a severe shortage of rental housing, such as here in the U.S. Virgin Islands. Direct leasing is only utilized in circumstances where a disaster survivor is unable to secure housing with FEMA rental assistance.
The types of housing FEMA leases must meet certain criteria. The units must meet standards for providing survivors a safe, sanitary and functional home. Also, the location of the homes should not cause survivors undue hardship. For example, FEMA takes into consideration commuting distance to work, road conditions and proximity to schools.
Survivors who are approved for direct lease are required to maintain regular contact with FEMA and go through a monthly recertification process to determine their continued eligibility. Applicants deemed ineligible for continued assistance may be given the option to sign a standard lease with the landlord to pay on their own or vacate the rental unit.
The maximum amount of time a survivor may live in the rented unit is up to 18 months after the date of the disaster declaration.
FEMA includes monthly rent and utilities as part of the lease. However, residents are responsible for amenity services, such as cable TV, Internet and telephone expenses.
If the property owner is interested in having the rental property considered for Direct Lease, send an email to FEMA-USVI-DirectLease@fema.dhs.gov.
Additional details are available on FEMA's Virgin Islands Facebook page at https://www.facebook.com/FEMAUSVirginIslands/