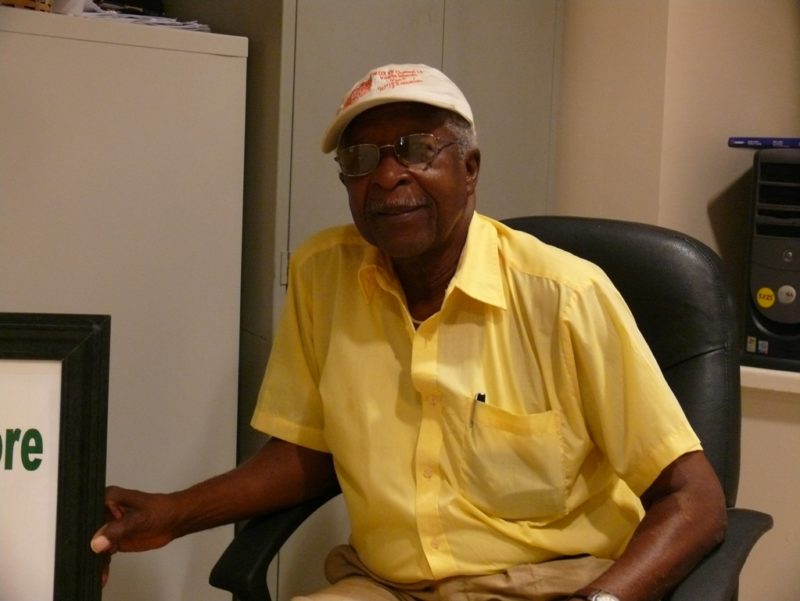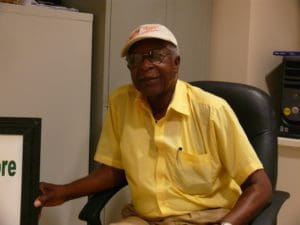 Frederiksted lost one of its staunchest advocates when Alphonso Franklin died Sept. 23.
After a 39-year career as a mechanical engineer in New York, Franklin returned to his hometown, Frederiksted, in 1991 and spent the rest of his life, as executive director and board member, working to improve the West End of St. Croix with Our Town Frederiksted.
Franklin was remembered by the community at a memorial service Nov. 28.
OTF is a non-profit organization founded in 1988 with the purpose of revitalizing and rebuilding Frederiksted, and "to preserve the culture of the town as we know it," Executive Director Hugh Payne said in 2014.
Over the years, Franklin led street and beach cleanups and hosted several town hall meetings, putting community leaders, senators and even the governor on the spot about issues on the west end of the island.
"He loved it. It was his daily routine from the time he got up in the morning. Everything he did pertained to Frederiksted. That's all he did," Blaise Franklin, Alphonso's son, told the Source.
In 2014 Franklin spearheaded a luncheon, sponsored by Our Town Frederiksted, for the business community, at which Gov. John deJongh, Jr. talked about crime, economic development and the town's crumbling buildings.
Another meeting in August 2015 brought together Police Commissioner Delroy Richards, Delegate to Congress Stacey Plaskett, Public Works Commissioner Gustav James, May Adams-Cornwall, director of the Waste Management Authority, Senate President Neville James, St. Croix Administrator Stephanie Williams and others to discuss some of the same issues.
"He just wanted to rebuild and return to the glory days of Frederiksted as he saw it, as it was in his past. Life as it once was," Blaise Franklin, said.
The senior Franklin also supported his community as a board member of the Red Cross, the V.I. Water and Power Authority and the Gov. Juan Luis Hospital. He worked with Public Works to bring buses to St. Croix and served as president of St. Patrick's Church Parish Council.
In July, Franklin spoke at the groundbreaking for the Paul E. Joseph stadium – his last public appearance, his son said.
Born in Frederiksted on May 24, 1929, Franklin attended St. Patrick's School. He learned carpentry and sheet metal work with his father and then continued his education in New York, where he studied accounting and bookkeeping.
After serving two years in the U.S. Army, Franklin graduated from electronics school in New York City. He worked for Plaxall, Inc., in Long Island City, New York, as a mechanical engineer for 39 years, before retiring and returning to St. Croix.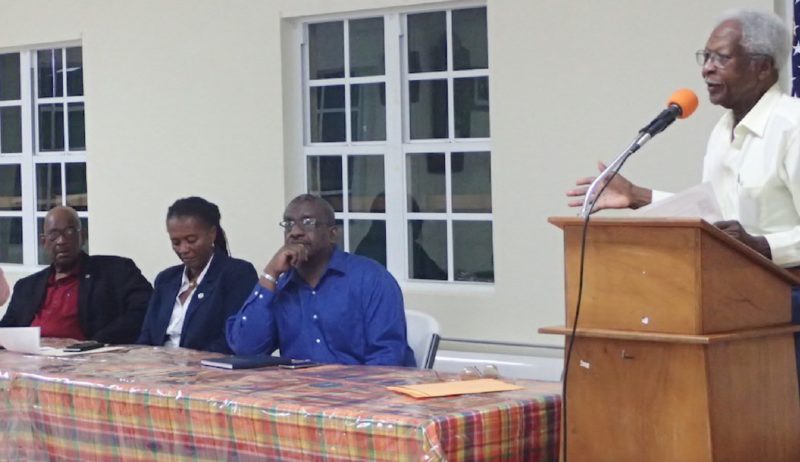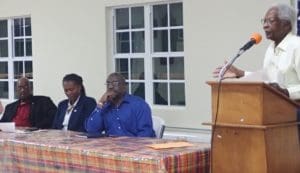 Franklin married Sylvia Heyliger of St. Croix. They had two sons – one who died in infancy. Mrs. Heyliger and Blaise continue to live in Frederiksted.
Contributors to Franklin's memorial service on Nov. 28 included messages from Mapp, Plaskett, Senate President Myron Jackson and Anastasia Doward from the St. Patrick's Alumni Association, Inc.
"This quintessential patriarch was a treasured family man and a stalwart example of what it means to be part of a community. His dedication to his beloved Frederiksted is an example for us to follow in our own communities," Mapp said.