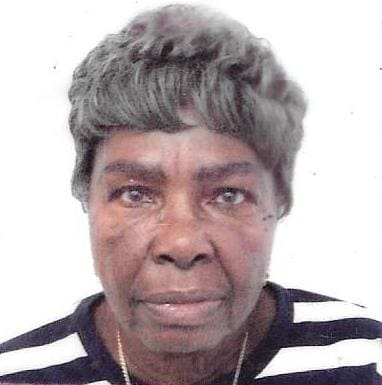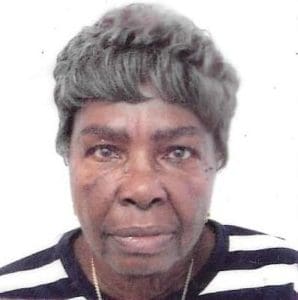 Cresilda F. Braithwaite-Prentice, affectionately known as "Sheila Braithwaite-Prentice" or "Bamsee," died on Sept. 13.
Relatives and friends are respectfully invited to attend the viewing from 5-7 p.m., Friday, Nov. 17, at Turnbull's Funeral Home. A second viewing will be held at 9 a.m. followed by a funeral service at 10 a.m., Saturday, Nov. 18, at Turnbull's Funeral Home. Interment will be at Eastern Cemetery.
She is survived by her daughters: Gwendolyn Barnard "Petta" and Colette Joseph; sons: Curtis Braithwaite "Coach /Bra," Sydney Braithwaite and Novel Braithwaite "Pops;" son-in-law, Clive Joseph; and 21 grandchildren: Gwendolyn Stevens, Clifton Warner (deceased), Clinton Warner (deceased), Anika Warner, Anike Warner, Kareem Braithwaite (deceased), Nichelle Braithwaite, Odicia Braithwaite, Ovani Braithwaite, Adina Braithwaite, Shesheta Braithwaite, Sydney G. Braithwaite III, Carissa Braithwaite, Zabuda Teague, Kishawn Hughes, Latoya Joseph, Clive Joseph Jr., Darrell Joseph, Shamika Joseph, Brittany Joseph and Sydney Braithwaite Jr.
She is also survived by 25 great-grandchildren: Clifton Warner Jr., Daysjah Warner, Xavier Warner, Jacob Boansi Jr., Nikita Picart, Anisha Soldiew, Milton Moreland Jr., Neshawn Moreland, Ny'isaiah Moreland, Jakai Harley, Akeel Roberts Jr., Deraya Braithwaite, Earl "Migue" Toussaint Jr., Zaviyah Teague, Hasani Teague, Shakara Hughes, K'Mahri Hughes, Unique Hughes, Ke'Vaughn Hughes, Kishawn Hughes, Joziah Hughes, Clive Joseph III, Damahli Joseph, Sy'Rai Braithwaite and Kareem Braithwaite Jr.; and sisters: Gwendolyn Hurst (deceased), Ketura "Virgie" Braithwaite (deceased), Vermerly Braithwaite (England) and Doreen Richardson-Samuel.
Other survivors include her brother, Novel Braithwaite (deceased); nieces: Fernella Hurst (St. Croix), Clarina Richards (St. Croix), Casilda Hurst (Antigua), Fean Richardson-Frett (Atlanta, Ga.) and Jacklyn Richardson-Isaac (New York); nephews: Clay-Foster Hurst (Antigua), Sylvester Hurst (Antigua), Ivan Hurst (Antigua), Morris Hurst (Antigua), Leroy Hurst (St. Croix), Vincent Hurst (Antigua), Stedroy Hurst (Antigua) and Winston Hurst (St. Croix); special cousins: Josephine Jackson, Delma Daniel and Colette Warner (New York); special friends: Eleanor Garcia, Debra Eddie, Theresa Francis, Dorothy Sewer, Norris Buckley, Riisa Richards, Ottis Martin "Big O" and Reginal Martin "Ras Reg;" as well as other relatives and friends too numerous to mention.
Professional funeral services are entrusted to Turnbull's Funeral Home & Cremation Services. Telephone: 779-6565; Email: turnbullsfuneralhomevi@yahoo.com