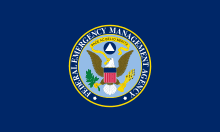 U.S. Virgin Islanders who have lost their jobs due to hurricanes Irma or Maria may now apply for Disaster Unemployment Assistance (DUA) through the Federal Emergency Management Agency (FEMA) to help get them back on their feet.
The DUA program is designed to provide unemployment benefits and re-employment services to individuals who are unemployed because of a major disaster and who are not eligible for regular unemployment insurance. Individuals who lost income due to the disaster, such as farmers, fishers, independent contractors and small-business owners, may qualify for disaster unemployment assistance, according to a press release issued Wednesday by FEMA.
One week of unemployment as a direct result of the disaster is required before the provisions can be set in motion. Benefits may extend for 26 weeks – if the individual's unemployment continues to be a direct result of the disaster.
"Virgin Islanders are working hard to recover from these two hurricanes, and being out of a job is just one added challenge for many of them," said FEMA's Federal Coordinating Officer William L. Vogel. "Disaster Unemployment Assistance is one way FEMA can help survivors begin moving toward recovery."
Survivors may apply and file a claim at these locations:
John: U.S. Virgin Islands Legislature, St. John Annex, 1D Cruz Bay, from 10 a.m. to 3 p.m., on Mondays, Wednesdays and Fridays
Thomas: The U.S. Virgin Islands (USVI) Department of Labor at 2353 Kronprindsens Gade, St. Thomas, from 9 a.m. to 4 p.m., Monday through Friday
Croix: Juanita Gardine Elementary School (rooms 102 and 103), from 11 a.m. to 4 p.m., Monday through Friday
To be considered for DUA, individuals must provide proof of identity and citizenship (U.S. citizen, U.S. national or qualified alien). Survivors are also required to substantiate employment or self-employment or to substantiate work that was to begin on or after the date of the disaster.
To be eligible for DUA, individuals must:
Not be eligible for regular unemployment insurance
Be unemployed as a direct result of the disaster
Be able and available for work, unless injured as a direct result of the disaster
Have not refused an offer of employment in a suitable position
File before the applicable deadline:
The deadline for Hurricane Irma is Monday, Oct. 30, 2017
The deadline for Hurricane Maria is Tuesday, Nov. 7, 2017
In addition to the help offered to Virgin Islanders at the locations above, the V.I. Department of Labor (DOL) is arranging with mainland states to assist displaced survivors with DUA applications.
For more information and services offered by DOL, visit www.vidol.gov.
###
Disaster recovery assistance is available without regard to race, color, religion, nationality, sex, age, disability, English proficiency or economic status. If you or someone you know has been discriminated against, call FEMA toll-free at 800-621-3362 (voice, 711/VRS – Video Relay Service) (TTY: 800-462-7585). Multilingual operators are available (press 2 for Spanish).
FEMA's mission is to support our citizens and first responders to ensure that as a nation we work together to build, sustain, and improve our capability to prepare for, protect against, respond to, recover from, and mitigate all hazards.
For official information on the recovery effort following the hurricanes, please visit www.informusvi.com or www.usviupdate.com. Follow us on social media at twitter.com/femaregion2 and www.facebook.com/FEMAUSVirginIslands.
To donate or volunteer, contact the voluntary or charitable organization of your choice through the National Voluntary Agencies Active in Disasters (NVOAD) at www.nvoad.org. For those who wish to help, cash donations offer voluntary agencies the most flexibility in obtaining the most-needed resources and pumps money into the local economy to help businesses recover. The Community Foundation of the Virgin Islands also has the "Fund for the Virgin Islands" at www.USVIrecovery.org.