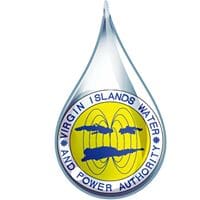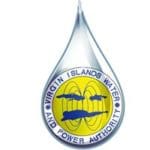 The Virgin Islands Water and Power Authority (WAPA) is monitoring the developing Hurricane Maria and its potential impact on the territory as well as the negative effect it may have on the restoration efforts now underway. Restoration work schedules in both districts have been adjusted accordingly. WAPA crews will cease to plant any additional replacement poles but will continue restoration work, according to the published schedule on St. Croix through Monday afternoon.
In both districts, crews will also be clearing large debris that could create additional negative impacts in a hurricane. Contractor crews will begin demobilizing by late Monday, Sept. 18, afternoon. No restoration work will be done on Tuesday in either district.
Restoration crews on St. Croix worked Sunday in the following areas: Long Point, William's Delight, Anguilla, Rattan and Estate St. John, Gray Pond, East End, Turner Hole, Carambola, Grange, Frederiksted Town, Northside, Hannah's Rest, LaVallee, Constitution Hill and La Grande Princesse.
St. Thomas crews worked on Sunday in Lindbergh Bay and near the GERS and Department of Justice complex. Clean-up crews were in and around the Mc Bean Complex in Old Tutu and in Estate Thomas.
As was the case with Hurricane Irma, the power plants will continue to generate electricity throughout the storm so long as the distribution system is functional and electricity can be maintained. When high winds or a compromised distribution system begins to threaten the equipment and personnel at the power plants, WAPA will take steps to safeguard life and property. The safety of its personnel that will ride out the storm at its facilities is paramount, as is the power generating equipment at the respective power plants.
Potable Water
There are five days of emergency water storage on St. John.
There are two days of emergency water storage on St. Thomas. WAPA has discontinued pumping water into the distribution system nightly from 11 p.m. to 6 a.m. that will rebuild emergency water storage.
St. Croix has 10.8 million gallons of water storage, which is a five-day supply. The distribution system on St. Croix is functioning normally.