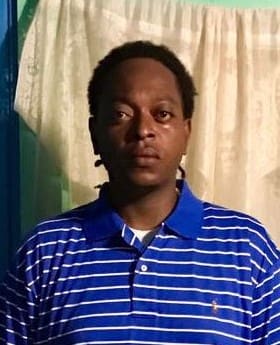 Jahkima Herbertson Moore died on June 17.
Relatives and friends are respectfully invited to attend a viewing on from 5-7 p.m., Thursday, July 13, at Turnbull's Funeral Home. A second viewing will be held at 9 a.m. and a funeral service at 10 a.m., Friday, July 14, at Turnbull's Funeral Home. Interment will follow at Eastern Cemetery.
Jahkima is survived by a son, Jahsaiah Moore; mother, Sheryl Letang; father, Herbie Moore; grandmother, Roseline Gregoire; grandfather, Cuthbert Letang and Louis Gregoire; sisters: Sherbie and Carva Moore; brothers: Brison Isaac, Robertson, Teddy and Marlon Moore; aunties: Debbie Letang, Claudette Winston, Agatha, Cerese and Vivian Gregoire, Andrea and Annie Moore;
Other survivors include uncles: Leonard Laville, Aarow Jones, Hilary, Gary, Claudius and Govan Moore McPherson, Cleville, Stephen, Soloman, Levi, Gregory, Francis and Aaron Gregoire; nieces: Donnalee and J'yanna; nephews: D'kai, Tyler, DJ, Jden, Malique, Maliquan, Takai and Ayinde; godmother, Vivian Alcendor; godfather, Irvin Richards; and girlfriend, Jaunna Hart.
Professional funeral services are entrusted to Turnbull's Funeral Home. Telephone: 779-6565; e-mail: turnbullsfuneralhomevi@yahoo.com