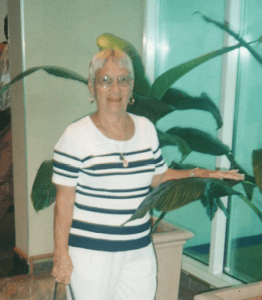 Ann Lillian Danet of Frenchtown died on Wednesday, March 29. She was 80 years old.
She was preceded in death by her husband, Theodore "Magic" Danet.
She is survived by her son, Theodore "TP" Danet; daughter-in-law, Mariela Garcia-Danet; stepdaughters: Corinne K. Smith and Rosemarie Correa; grandchildren: Zoe Sophia Danet, Nicolle Correa and Rafael K. Smith; brothers: John Greaux and Augustine Greaux; and sister, Marie Blanchard.
A viewing will be held from 8-10 a.m., Tuesday, April 18, at St. Anne's Chapel in Frenchtown followed by funeral service at 10 a.m. Interment will be at Western Cemetery No. 1.
Memorial donations may be made to Meal on Wheels (Department of Senior Citizen Affairs).
Professional Funeral Services are entrusted to Turnbull's Funeral Home. Telephone: 779-6565; e-mail: [email protected]