Three Virgin Islanders took a trip recently to the Andes Mountains near Santiago, Chile, to attend the dedication of the latest Baha'i House of Worship. Joined by nearly 5,000 people from 110 different countries, they spent three days enjoying the beauty and serenity of the new temple and being inspired by what it feels like to truly be a world citizen.
"The love of God inspired the design of this beacon for prayer and meditation," said Lynn Berry, the official representative of the V.I. who attended the dedication.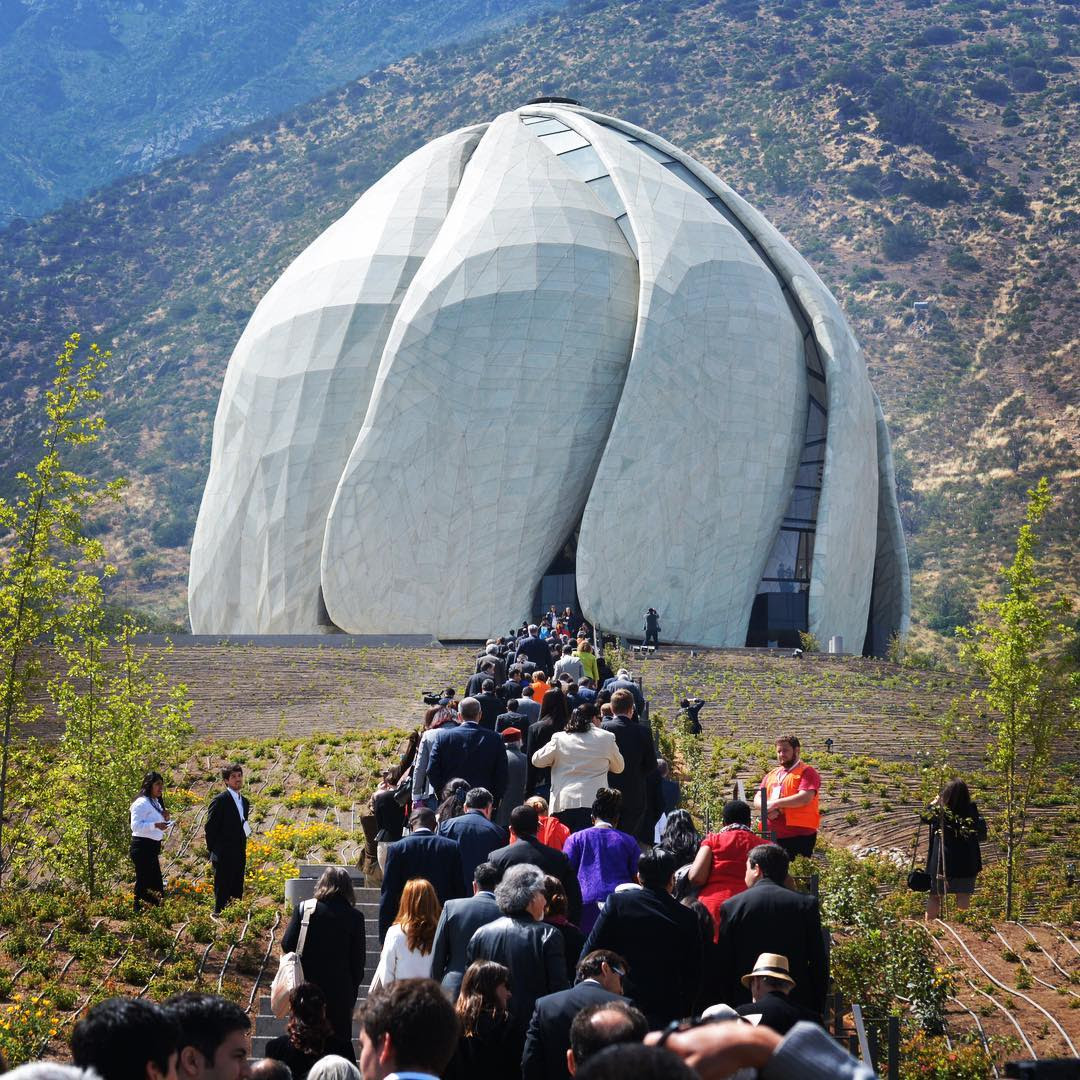 Carlos Sterling said, ''It was beautiful to see so many groups of indigenous peoples together under the banner of the Bahá'í Faith, saying how it had unified them without giving away their culture and way of life, understanding the principle 'unity in diversity.' "
"The energy I felt there is still pulsating within me, it was exhilarating, the spirit and unity I experienced," Vanessa Ayala Berg said.
The House of Worship in Chile is an architectural marvel, with soaring translucent glass panels meeting at the top to form a dome. The glass panels allow light to filter in during the day, and at night the light glows out from the inside and can be seen from many miles away.
Chile is honored to be the home of the last continental Bahá'í House of Worship. The other continental temples are in Uganda, Australia, India, Germany, Western Samoa, Panama and near Chicago, Ill., in the United States. The Baha'is will be building local houses of worship in communities around the world.
The Bahá'í temples are open to everyone for prayer and meditation, and to serve as centers for community welfare. They are known for their spirit of peace and tranquility, reflection and inspiration.
For more information on the Baha'i Faith and local activities including study circles, devotional meetings, junior youth groups and children's classes in Christiansted, call 277-8470; in Frederiksted call 772-3827, on St. John, 714-1641; on St. Thomas, call 776-7024; or visit the Web site: www.bahaivi.org.