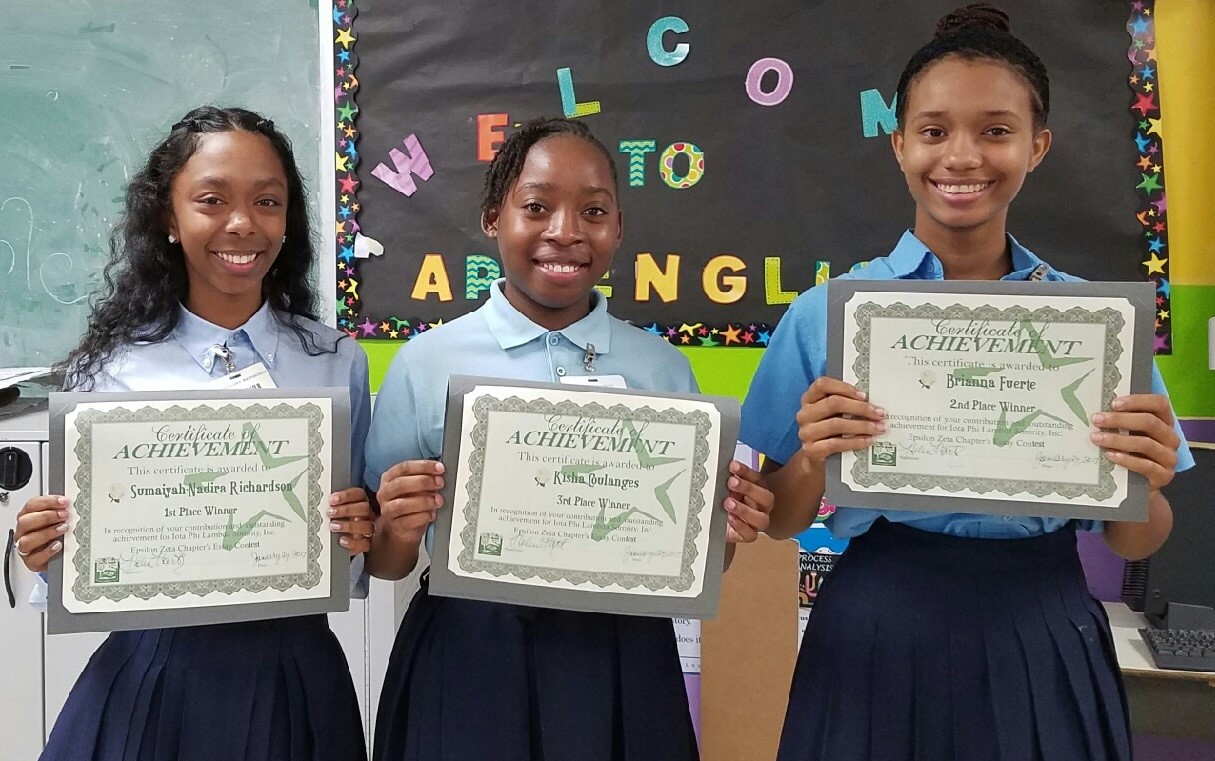 Three Charlotte Amalie High School (CAHS) students were the top winners in an essay contest that asked students to explore the role social media plays in today's educational system.
The National Youth Essay Contest is held annually by the Iota Phi Lambda Sorority Inc. — Epsilon Zeta Chapter during American Education Week in November. In the local installment of the writing contest, Kisha Courlanges came in third, Brianna Fuertes placed second and Sumaiyah Richardson placed first.
An excerpt from Sumaiyah's winning essay, which has been submitted to the national contest for consideration, states, "In the technologically advanced world that exists today, it is no surprise that social media has become a vital learning tool in today's educational system and have changed the way teachers teach and students learn. Social networks such as Facebook, Snapchat and YouTube, not only connect students to the rest of the world, but they help to build teamwork as well as awareness of current world events."
The students are juniors in Elaine Jacobs' AP English Language and Composition class at CAHS. Their achievements were recognized at a ceremony held at the school on Jan. 24, where they were awarded a certificate and a gift card from the sorority's president, Helen Hart. The ceremony was attended by their peers, Mrs. Jacobs, and Assistant Principals Nneka Howard-Sibilly and Njnanya Boyd.
"At CAHS, the English Department stresses writing as a process in the quest to produce quality pieces," said Mrs. Jacobs. "We embrace essay contests because they make the publishing phase of the writing process real for our students. The Iota Phi Lambda Sorority Inc. — Epsilon Zeta Chapter supports our instructional efforts in this regard."