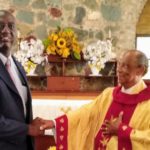 The faith community can serve as a critical link between police and the citizens they protect and serve.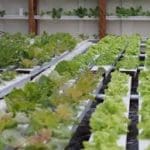 Nobel laureate and renowned anti-apartheid leader Archbishop Emeritus Desmond Tutu has agreed to lend his name to an ambitious agricultural initiative by Jacksonville, Florida-based FreshMinistries Inc. to combat world hunger.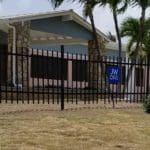 The Jehovah's Witnesses will hold a one-day convention at their Assembly Hall at 23C North Carlton Road, Frederiksted on Sunday, Oct. 21.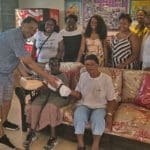 On Wednesday, July 11, the New Jersey- based church brought 18 large boxes filled with personal hygiene items, foot wear, hospital gowns, and new and gently-used clothing for the residents at Ebenezer Gardens.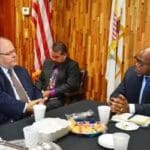 Ambassador Dani Dayan, consul general of Israel in New York, spoke briefly before the Legislature of the Virgin Islands led by Senate President Myron D. Jackson as part of a three-day visit to the territory to build diplomatic relations.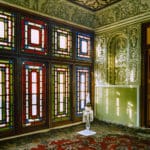 The Bahá'í Faith began with the mission of two divine messengers, The Báb and Bahá'u'lláh. The Báb was the Herald who prepared the way for the coming of Bahá'u'lláh.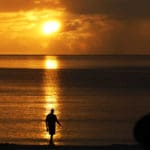 Long-Term Recovery Groups (LTRG) will continue to bring people together to support grassroots recovery efforts and find solutions for some of the major challenges Virgin Islanders continue to face after the disasters.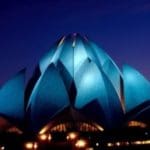 The Baha'I community will share with its friends and neighbors the significance of Baha'u'llah's life and teachings of unity, with the goal of inspiring the entire community to find ways to work together in service to mankind.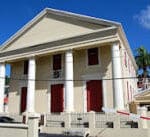 St. Thomas Reformed Church has answered the call and will continue the good work that has been started until the island is fully recovered -- likely a multi-year process.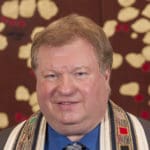 The Hebrew Congregation of St. Thomas is delighted to announce the arrival of Michael Feshbach as its new rabbi, beginning in July. Rabbi Feshbach comes...