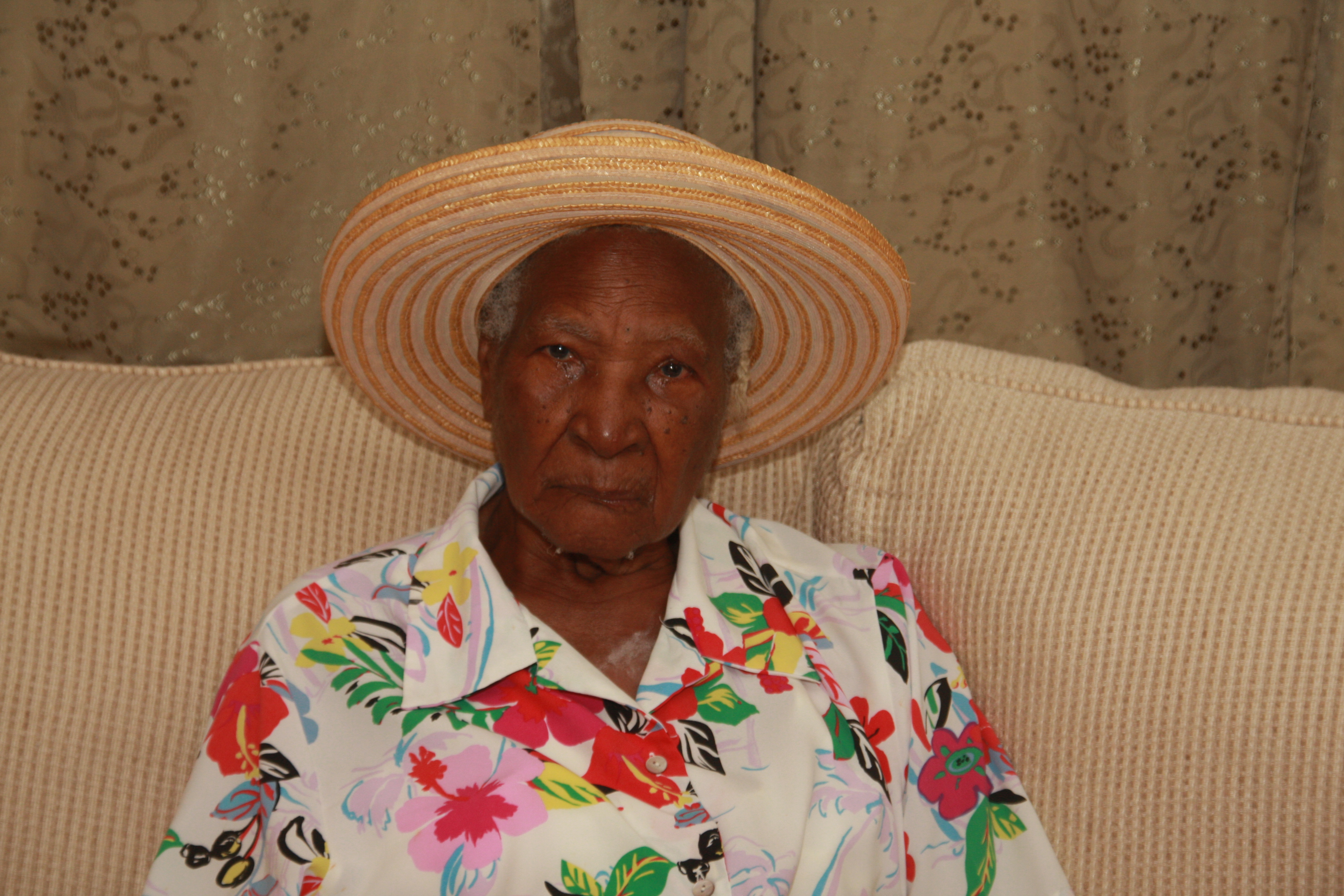 She is survived by her daughters: Inez Ingrid and Lucina M. Bartlette; grandson, Elkin Lloyd; granddaughter, Shayla S. Solomon; adopted granddaughter: Jmelh Browne; great-granddaughters: Je'Synia I L Lloyd and Kelise E. Lloyd; great- grandson, Elijah N. Francis; nephew, Herman Thompson; niece-in-law, Denise Thompson; nieces: Miriam and Pauline Howe; great nieces: Kathy and Kimberly Thompson; and great nephews: Kenny, Kevin, Kenroy and Shamoy Thompson.
She is also survived by stepchildren: Emelda James, Tuvia Bruce, Shirley "Betty" Glasford, Joanne Garnett, Hazel Kelch, IrisDean Beazer, Curliss Toby, Carol Stanley, Annette Richardson, Avril Williams, Ianthe "Wendy" Southwell, Sonia Douglas, Sandra Hanley, Tracey Hanley, Lolita Hanley, Steve "Wingrove" James, Tyrone Molyneaux, Anthony Hanley and Kenny Hanley.
Other survivors include special friends: Margaret Corbett, Rosanna Corbett, Julius "Toto" Fredericks, Dorothy Greene, Sedonie Halbert, Charles "Charlie" Hobson, Grace Joseph, Jennifer Hickman, Ruthlyn King, Elkin Lloyd Sr., Janet and Neville Maynard, Arthur "Gutu" Solomon, Noraine A. White, former co-workers of Queen Louise Home, the Bartlette, Spencer and Prentice families of Nevis; caretakers: Tammi Creque and Valerie Aubain; as well as many other relatives and friends too numerous to mention.
There will be a viewing held from 8:30-10 a.m. followed by a funeral service at 10 a.m. on Saturday, Feb 28, at St. Andrew's Episcopal Church. Interment will be at Western Cemetery No. 1.
Funeral arrangements are under the direction of Hurley Funeral Home, 774-1464.