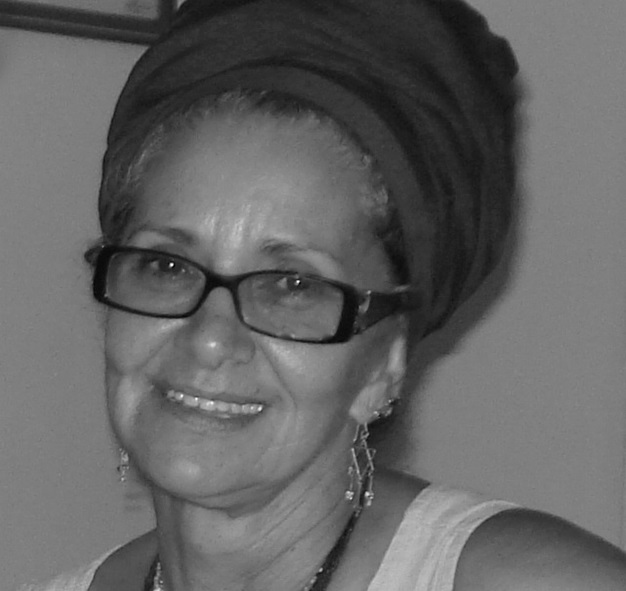 Barbara Esprit lost her battle with cancer on Feb. 23. She was born Jan. 27, 1942, in Brooklyn, N.Y. She was also known as "Cookie" during her early years, which were so crazy that her biography, "Cookie," was published in 1971. After those tumultuous early years, she found a new path with Project JCap, a drug rehabilitation program, which she directed in coordination with the New York Police Department (NYPD). She also won a Grammy in 1972 as a talk show host for her Cable TV series called "Drugline 2."
Barbara always enjoyed working out and staying fit and worked as a personal trainer in New York City as well as on St. Thomas. In 1994, she moved to St. Thomas after growing dreadlocks and becoming a true Rastafarian. She met her loving husband, Raphael (Afi) Esprit, and they were married Aug. 14, 1999. Soon after, they went to his native home of Dominica, and she fell in love with young Shaki and Yannick, Afi's children, and they brought them to St. Thomas. Shaki is now in the 11th grade at the Virgin Islands Montessori School and International Academy, and Yannick is serving the U.S. Army stationed in Germany.
They have spent 16 wonderful years on a breezy, north side hilltop surrounded by family, dogs, tortoises and friends. Barbara worked most recently in the tourist booth on the waterfront of St. Thomas, sharing her vivacious personality with all the passersby and never failing to 'hail you up when you were driving by.' She had such a joyous and loving heart that everyone wanted to be her friend.
After a year putting up a very good fight with the cancer, she leaves her adoring husband, Raphael Esprit; son, Mitch Quinonnes of California; stepdaughter, Shaki Esprit of St. Thomas; stepsons: Glenn Esprit of North Dakota and Yannick Esprit of Germany; sister, Sandra Smithline (Jack); close friends: Sue Counselman, Sherrie Davis, Doreen Walsh, Jill Wyatt and many special friends too numerous to mention. Barbara died at home surrounded by her loving family.
A celebration of Barbara's life will be held at 1 p.m. on Thursday, Feb. 26, at St. Thomas Reformed Church.
In lieu of flowers, friends may contribute to the Shakima Esprit College Fund at PO Box 308446, St. Thomas, VI 00803.
Arrangements are under the direction of Hurley Funeral Home.