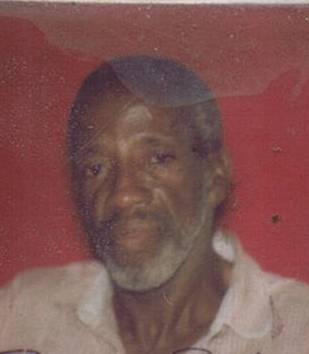 Raymond A. Rhymer, better known as "Zeek," died on Dec. 5, at Schneider Regional Medical Center.
He is survived by his daughter, Michelle James; sisters:
Angela Lynch, Ona Davis, Sonia Aubrey and Michelle McPhaul; brothers: Rooney "Bucky" Rhymer, Lorne, Michael, Warren, Walter, Raphel Jr. and Alvin; grandchildren: Shanequa Waison-Rattray, Paul Rattray (grandson-in-law), Taquesha Harper, Neville Waison, Aaron Harper Jr. and Khadijah James; great-granddaughter, Jaelyn Rattray; sisters-in-law: Helga and Betty Rhymer; brothers-in-law:
Thomas Aubrey, Randall Davis and Charles McPhaul; special niece, Alana Pickering; Special cousins: Roy Foy and Melva Richardson; special friend, Jason Francis; aunt, Blanche Burke and uncle, Rahelio Smith; and other relatives and friends too
There will be a first viewing from 5-7 p.m. on Wednesday, Dec. 14, at the Davis Funeral Home Chapel. A second viewing will be held at 9 a.m. followed by a funeral service at 10 a.m. on Thursday, Dec. 15, at Davis Funeral Home Chapel.
All arrangements are by Davis Funeral home, 774-1464.