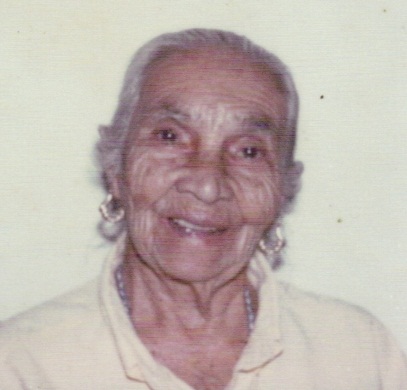 Severina Valerio, also known as "Vera," of Harbour View died on Nov. 21 at Gov. Juan F. Luis Hospital. She was 94 years old.
She is survived by her daughters: Zenaida Nunez (Zeny's) and Milagros Mena; sons: Rafael Valerio, Asidonio Valerio and Francisco Valerio; grandchildren: Noris, Miguelina, Francis, Marcia, Reyes, Carlos, Ruben, Elvis, Jose, Digna, Luz, Negro, Moreno, Fior, Carmelina, Roberto, Miguelo, Gechani, Elizabeth, Jessica, Priscilla, Samantha, Yesenia, Ruby, Jovanny, Erika, Zenaida A., Angelo, Evri and Greyvi; great-grandchildren: Jochy, Jorge, Ana, Juan Kas, Leo, Alex, Michelle, Samuel, Karian, Ellany, Jonathan, Haylie, Carolina, Elian, Maria Isabel, Ramon, Banny, Stanli, Dianni, Jean Carlos, Fallesca, Yurielis, Lisandro, Ashley, Chaterin and Chariel; daughters-in-law: Elena and Mercedes; and other relatives and friends too numerous to mention.
A viewing will be held at 9:30 a.m. and a funeral service at 10 a.m. on Wednesday, Nov. 30, at Holy Cross Catholic Church. Interment will follow at Kingshill Cemetery.
All arrangements are by James Memorial Funeral Home Inc.