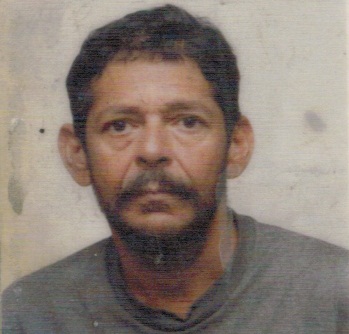 Isidro Rodriguez, also known as "Papo" of Bethlehem House died on Nov. 6 at his residence. He was 53 years old.
He is survived by his sister-in-law, Luz E. Rodriguez; brother, Juan Rodriguez Jr.; nieces: Yahaira Rodriguez Edwards; nephews: Juan Emanuel Rodriguez and Ismael Rodriguez; great niece, Yanelis Edward Rodriguez; aunts: Petra Cariño and Lydia Rodriguez; uncles: Vicente Carmona, Antonio Rodriguez, Pedro Rodriguez and Guis O. Rodriguez; special friends: Ivy Martinez and Miguel Cruz; friends: Carlos Ventura, Luis "Lico" Martinez and Kevin Jones; cousins and other relatives: Julio Cariño, Lucy, Nilda, Carmen, Daisy, Jesse, D'Paula, Jessica, Jose Carmona, Joel, Vanesa Hendricks, Alex, Lisette Hernandez, Susan, Crystal Rogers, Jasmine Maldonado, Nathacha, Hiram, Maria Cintron, Omar Ramirez, Eliezer Rodriguez, Carmen L. Rodriguez, Juan A. Rodriguez, Deishaly Rodriguez, Kiara Rodriguez, Avrora Carmona, Enestor Carmona, Jailizy Rodriguez and Anthony Rodriguez; as well as other relatives and friends too numerous to mention.
There will be a viewing held at 9 a.m. followed by a funeral service at 10 a.m. on Tuesday, Nov. 29, at the Iglesia de Zion Church, Castle Coakley. Interment will be at Kingshill Cemetery, Veterans Section.
All arrangements are by James Memorial Funeral Home Inc.