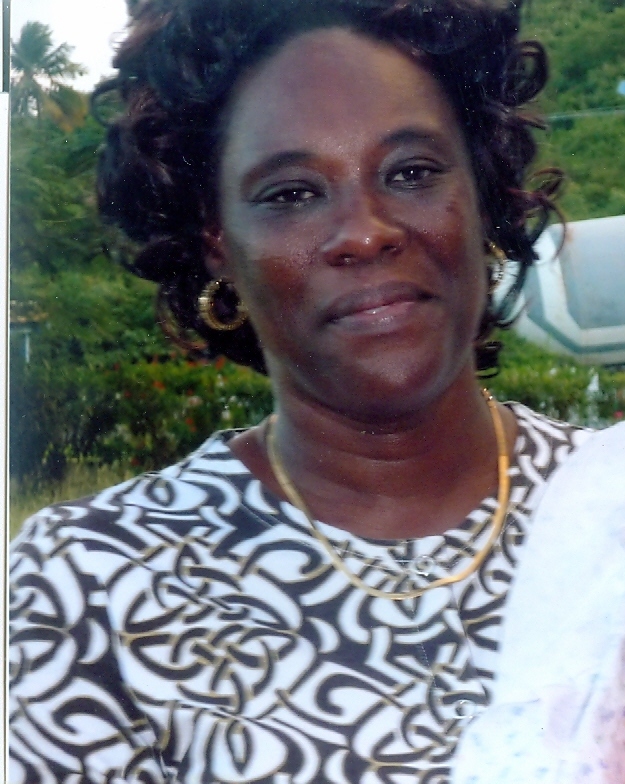 Celese Forbes Fahie died on Oct. 18 on St. Thomas. She was 50 years old.
She is survived by husband, Marvin Fahie; daughter, Tamra Penn; son, Trevor Penn; stepsons: Malvin and Jevon Fahie; sisters: Julie Sprauve, Virginia Hodge and Noreen Fletcher; brother: Dale Abramson and Marvin Forbes; aunts: Ellen Emanuel, Ida Forbes, Ethy Brazier, Lillian Joseph and Adel Frett; uncles: Dennnis, Edwil and Rawleigh Forbes, Dennis, Rufus and Luden Cills; the Fletcher, forbes, Fahie, Hodge and Sprauve families; grandchildren: Trevor and Trevisha Penn; as well as many other relatives and friends.
There will be a first viewing held from 9-10 a.m. on Friday, Oct. 28, at the Davis Funeral Home Chapel. A funeral service will be held at 10 a.m. at the chapel. There will be a second viewing held from 9-10 a.m. on Saturday, Nov. 5, at Sea Cow's Bay Methodist Church on Tortola followed by a funeral service at 10 a.m. at the church. Interment will be at Forbes Family Cemetery, Sea Cow's Bay.
All arrangements are by Davis Funeral Home, 774-1464.