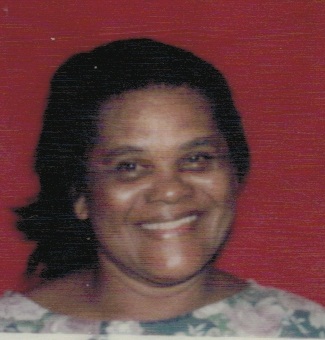 Arancia Regina Daniel, also known as "Ma Lio," "Ama" or "Ms. Daniel," of Diamond Ruby Homes died on Dec. 29. She was 75 years old.
She is survived by her daughters: Martha Mills, Catherine "Marilyn" Daniel, Lydia Paddie Daniel, Marie Scotland, Ophelia Daniel, Oulet Daniel and Bertina Kirby; sons: Jack Daniel, Joseph Daniel and Roderick Daniel; grandchildren: Bernard Warrington Jr., Lurlyn, Tramaine, Onycha, Krystal and Ashley Paddie, Ryan Daniel, Alric Bedneau, Stacy Valmond, David Scotland Jr., Cassandra Scotland-Brooks, Joel, Nakia and Melissa Quinones, Michelle McKenzie, Anisha Arnold, Jordan and Jaylan Kirby, Samantha, Jack Jr., Jonahya and Joseph Jr., Desiree and Jocelyn Daniel; and great-grandchildren: Naomi and Claude Warrington, Nevaeh Crump, Charles and Charnaja Williams, Xe'Kahri Elmes, Chalice Daniel, Catherine Bedneau, Denae Brooks, Joelizah Quinones and Brandon Arno.
She is also survived by daughters-in-law: Christine Daniel, Theresita Jacobs Daniel and Tangela Daniel; sons-in-law: David Scotland, Paul Kirby and Franklyn Mills; sister, Bridgette Louis; brothers: Pierre Birmingham; nieces: Cola Elcock and Bertile Birmingham; nephews: Theobald Louis, Balthazar, Antoine Louis and Vincent St. Luce; aunt, Catherine John Lewis; special friends: Odette Jones, Mona Stanislaus, Trevor Senior and family, Barthelemy Clarke, James Parris, Gilbert Eddy, Tamekii Warrington, Levelle Gaskin, Pastor Lawrence Rougier and members of the Original Pentecostal Church, Pastor Ketty Jefferson and members of Southside United Pentecostal Church, Arianne Gabrielle, Holy Cross Hospital and La Paz Hospice Care; as well as other relatives and friends too numerous to mention.
There will be a viewing held at 10 a.m. and a funeral service at 11 a.m. on Saturday, Jan. 15, at the Original Pentecostal Church near Central High School. Interment will follow at Kingshill Cemetery.
All arrangements are by James Memorial Funeral Home Inc.