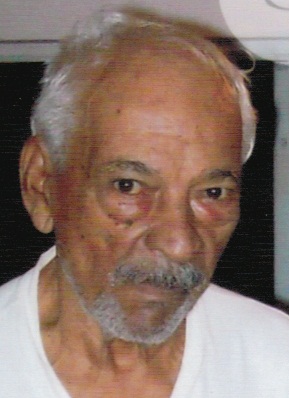 Pedro A. Rojas Nieves, also known as "Rojas" or "Perico," of Peter's Rest died on Jan. 3. He was 84 years old.
He is survived by his stepdaughters: Lydia Santos and Felipa Viera; stepson, Jose M. Santos; grandchildren: Lizette Encarnacion, Yolanda Acosta, Minerva Gantier, Julia Morales, Ruben Acosta Jr., Luis and Emmanuel Viera, Jose Alberto, Juan Luis, Pedro Angel, Jorge Luis and Jose Orlando Santos, and Leocadio Camacho; 29 great-grandchildren; 11 great-great grandchildren; brother, Jose Luis Rojas; sister-in-law: Carmen Montañez; son-in-law, Felipe Viera; nieces: Wanda, Grisselle and Isa Rojas; nephews: Pedro Juan Rojas and Jose Luis Rojas Jr.; special friends: Antonio and Aida Nieves, Federico and Angelita Bolques, Raul and Irma Garcia, Luis Davila, Carmen Belardo and Carmen Lydia Bultron; and other relatives and friends too numerous to mention.
A viewing will take place at 9 a.m. and a funeral service at 10 a.m. on Monday, Jan. 10, at the Iglesia Hermanos Unidos En Cristo Alpha y Omega in Estate Strawberry. Interment will follow at Kingshill Cemetery.
All arrangements are by James Memorial Funeral Home Inc.