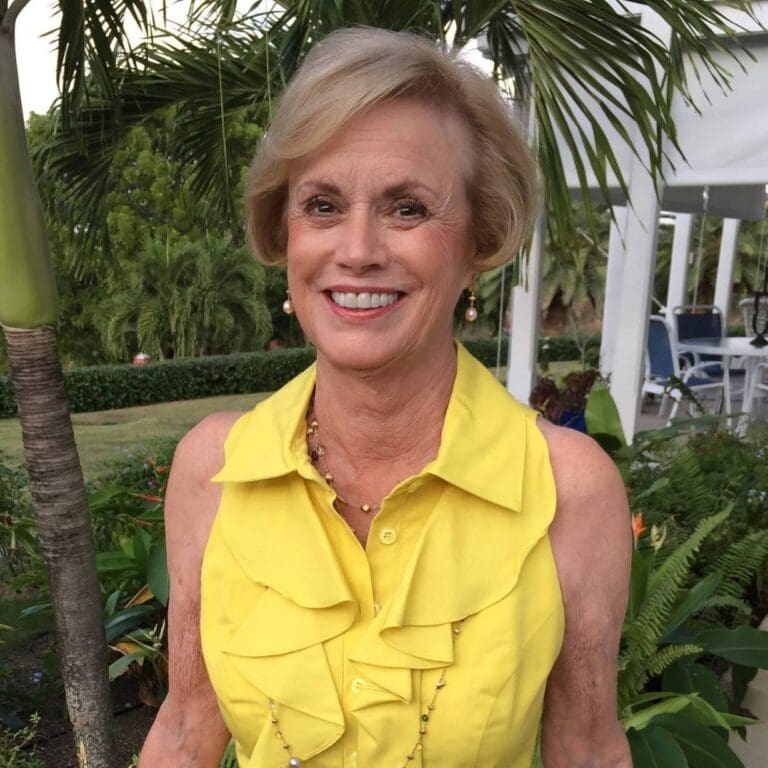 Linda V. Hamm (nee Vettori) died suddenly at her home on Dec. 7, 2022.  She was 80 years old.  Linda and her late husband, Donovan M. Hamm Jr., a prominent Virgin Island attorney, were residents of St. Croix for more than 30 years. Donovan passed in May 2019.
Linda was born in Washington, D.C. and attended public schools in Maryland.  She graduated from the University of Maryland in College Park, Md., with a B.A. in English Education in 1966. She obtained a master's degree of social work from the University of Maryland in 1968.  Linda continued her education with a two-year fellowship with the University of Maryland School of Social Work and Community Planning from 1969 to 1971.
Linda held several positions with Prince Georges County, Md. – Department chairman and classroom teacher, English, Social Studies and Science and Education Program Specialist.  She was employed by the United States government for almost 20 years with the U.S. Office of Education and the U.S. Department of Health and Human Resources.  She held numerous positions of responsibility, such as director of the Division of Long-Term Care Experimentation, the director of the Office of Scheduling for the Secretary of Health and Human Services and the associate executive secretary to the Secretary of Health and Human Services.
After Linda and Donovan relocated to St. Croix in 1989, Linda worked in her husband's law practice, managed their private investment group, among other things, and served as a trustee of the Board of Directors of St. Croix Country Day School, and chairman of its Long-Range Planning Committee.  She also was certified by the Florida Supreme Court in family mediation and was a member of the Society of Professionals in Dispute Resolution.
Linda is survived by her brother, Paul M. Vettori and his wife Judith A. Vettori; her sister-in-law Ann M. Vettori (wife of Linda's late brother Frank Louis Vettori); her brother-in-law Frank Thomas Snyder (husband of Linda's late sister, Jane C. Snyder); and numerous nieces and nephews.
Linda enjoyed making her spaces beautiful and her homes had such a classy but warm feeling to them.  She loved and appreciated local art and graced her offices and home with thoughtful pieces throughout the years.  Linda was a dear friend and good neighbor to many and loved her husband Donovan with all her heart.  Family members scattered both Donovan's and Linda's ashes together by boat in the Caribbean Sea in front of their house — a view they loved and shared together for many years.
Her family asks that you keep her in your prayers.