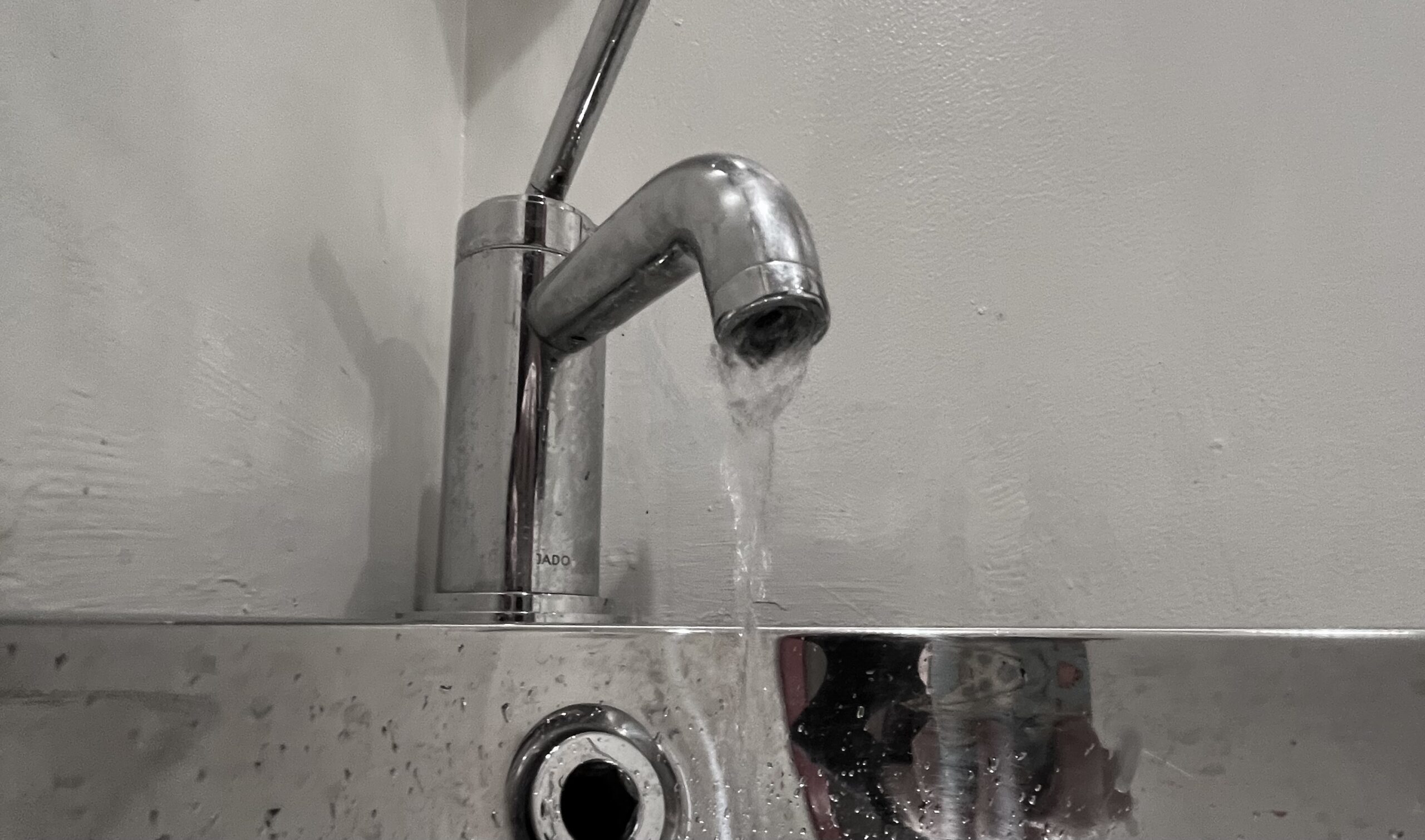 President Joe Biden approved a federal State of Emergency Sunday to address lead- and copper-laden water on St. Croix. The declaration authorized the Federal Emergency Management Agency to provide resources it deems necessary to abate the immediate health threat, according to FEMA.
The emergency protective measures include direct federal assistance to provide for water and related items like filters, testing, and technical assistance. The amount of money and exact assistance pledged wasn't clear in FEMA's written statement but the time frame for help lasts until Jan. 23.
"FEMA is authorized to identify, mobilize and provide, at its discretion, equipment and resources necessary to alleviate the impacts of the emergency," the statement said. "The president's action authorizes FEMA to coordinate all disaster relief efforts which have the purpose of alleviating the hardship and suffering caused by the emergency on the local population and to provide appropriate assistance for required emergency measures, authorized under Title V of the Stafford Act, to save lives, protect property and public health and safety, and to lessen or avert the threat of a catastrophe on the island of St. Croix."
Local emergency management officials have estimated more than 8,500 people living on St. Croix lack safe municipal water because of the lead and copper content. While cistern water is generally free from these heavy metals, many of these people — like Congressional Delegate Stacey Plaskett — may rely on Water and Power Authority water alone.
Emergency response officials disclosed a plan Nov. 7 to issue vouchers for free bottled water to these 3,431 affected households. Senators on the Committee on Budget, Appropriations, and Finance expressed skepticism about the plan, urging direct water distribution points. But representatives of the Virgin Islands Territorial Emergency Management Agency said a voucher system was fastest, easiest, most accountable, and cheapest.
No amount of lead is safe, according to the Centers for Disease Control. The EPA allows for up to 15 parts per billion before requiring mitigation action. The worst water on St. Croix tested at more than 20,100 parts per billion lead — 1,340 times federal limits — and 137,000 copper — 105 times federal limits.
Of hundreds of children tested for lead exposure as of Nov. 13, seven had come back positive, local health officials have said. But these results are pending definitive confirmation.
Gov. Albert Bryan Jr. and WAPA officials warned in mid-October not to use municipal water in many St. Croix neighborhoods for any reason. Following Environmental Protection Agency guidelines, they later lifted the ban on cleaning with WAPA water, saying bathing and doing laundry or dishes was fine.
No drink orders, including cooking with the water, remained in place at La Grange, Strawberry Hill, Stony Ground, Profit, White Lady, Hannah's Rest, Whim, Williams Delight, St. George, Diamond, Castle Burke, Mon Bijou, Mt. Pleasant, Adventure Hill, Grove Place, Barren Spot, Sion Farm, Wheel of Fortune, St. John, Montpellier East, Colquohoun, Smithfield and Paradise on St. Croix.
Resampling of pipes on Oct. 20 and 21 found undetectable lead levels, or levels within EPA limits at Alfredo Andrews Elementary School, John Woodson Junior High School, Educational Complex High School, Mt. Pleasant Housing Community, and WAPA's Entry Point Standpipe, were well below the lead action level, and in some cases undetectable, said WAPA spokesperson Shanell Petersen.
All 36 sample sites tested below EPA thresholds after letting the water run for 10 minutes, WAPA said.