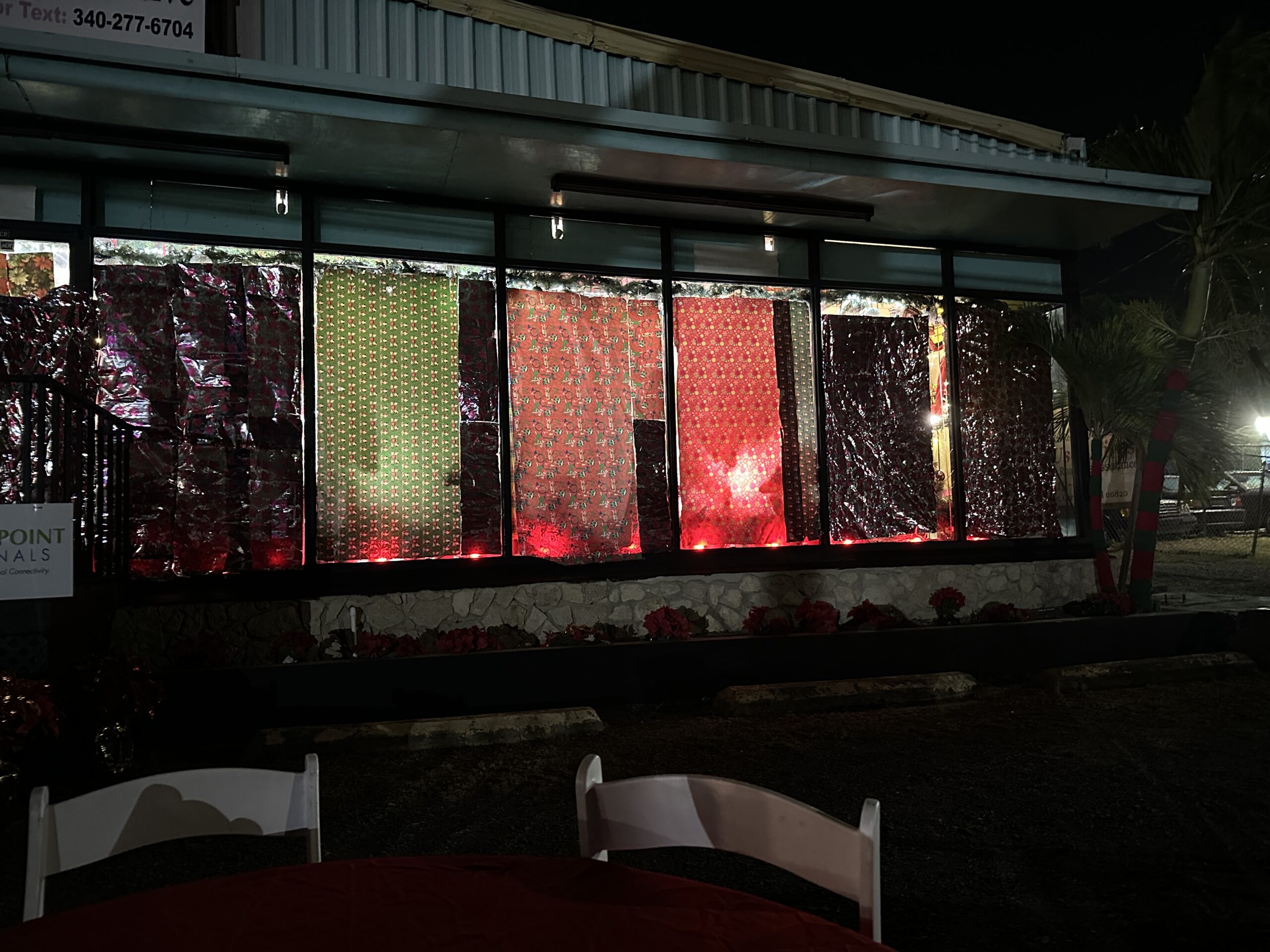 Saturday night was dark at Teddy's Party and Rental as members of the Crucian Cultural Committee gathered in front of his shop for the window reveal. The display windows were covered in bright wrapping paper.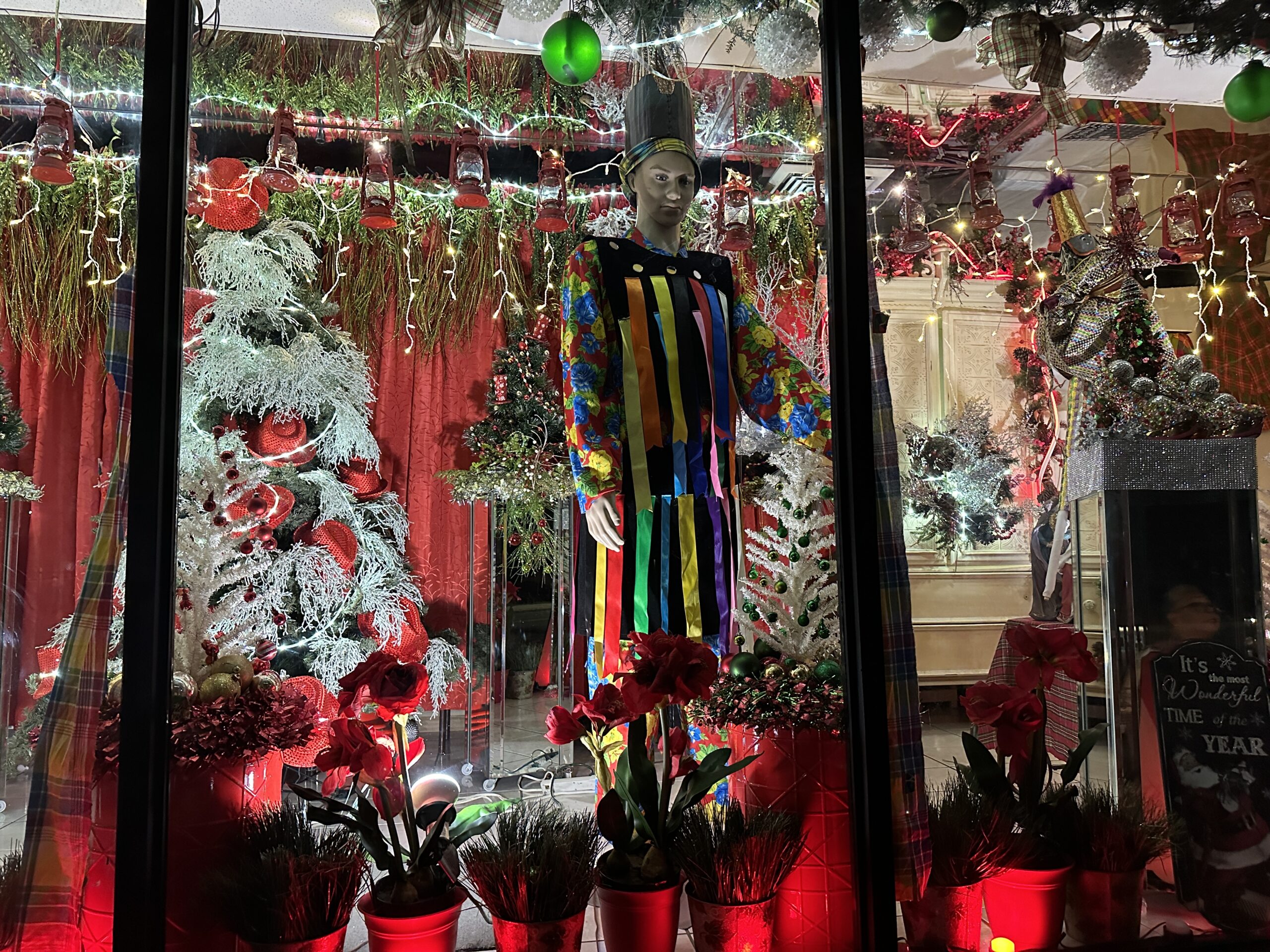 As anticipation grew, Sandra Gerard, master of ceremonies, talked of the work of the committee members and Teddy to make this the first event of the season, both spectacular and special.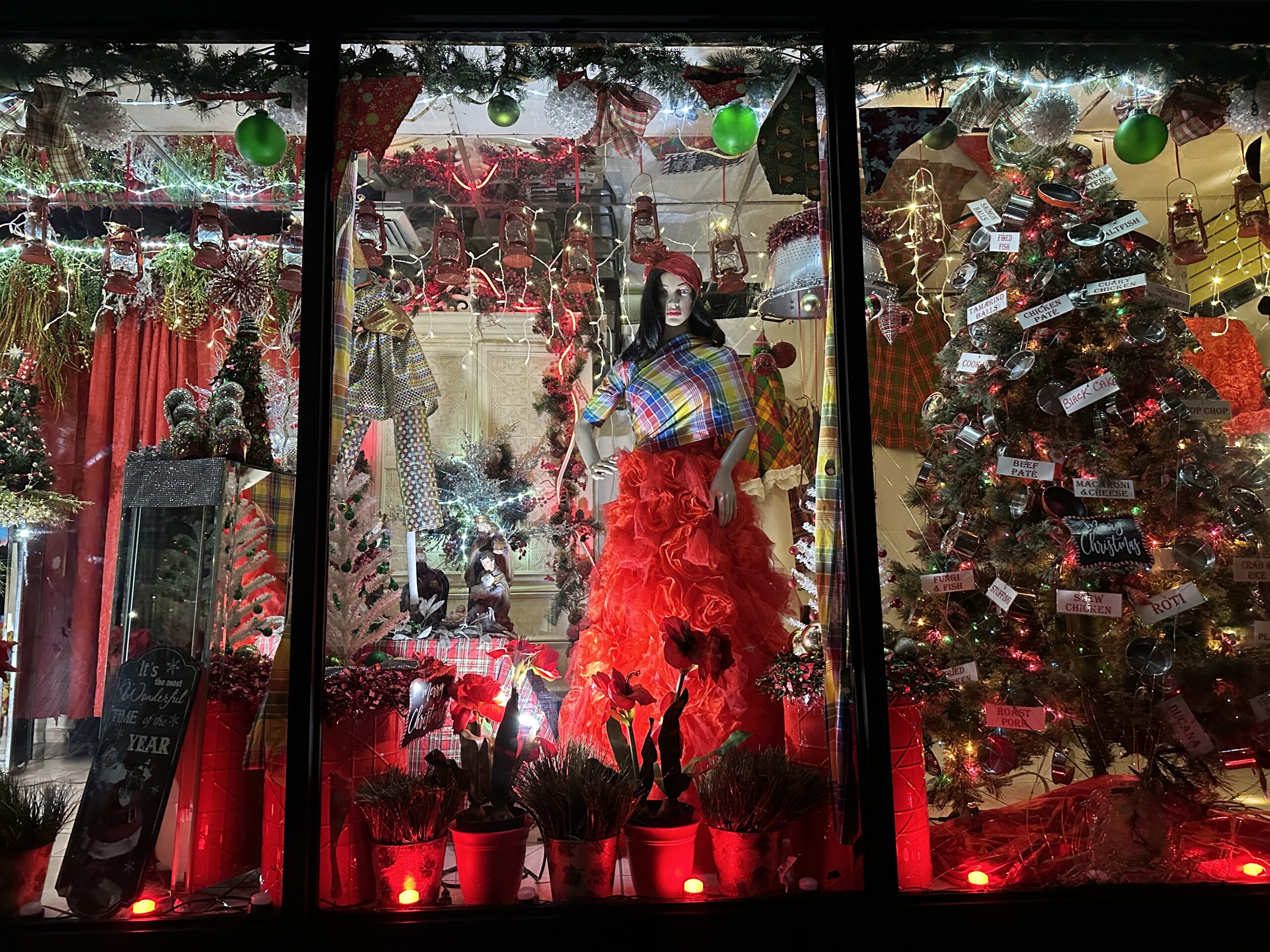 "This evening we are here to celebrate Teddy, celebrate Crucian Cultural Group's fifth anniversary, and just have an enjoyable evening," she said.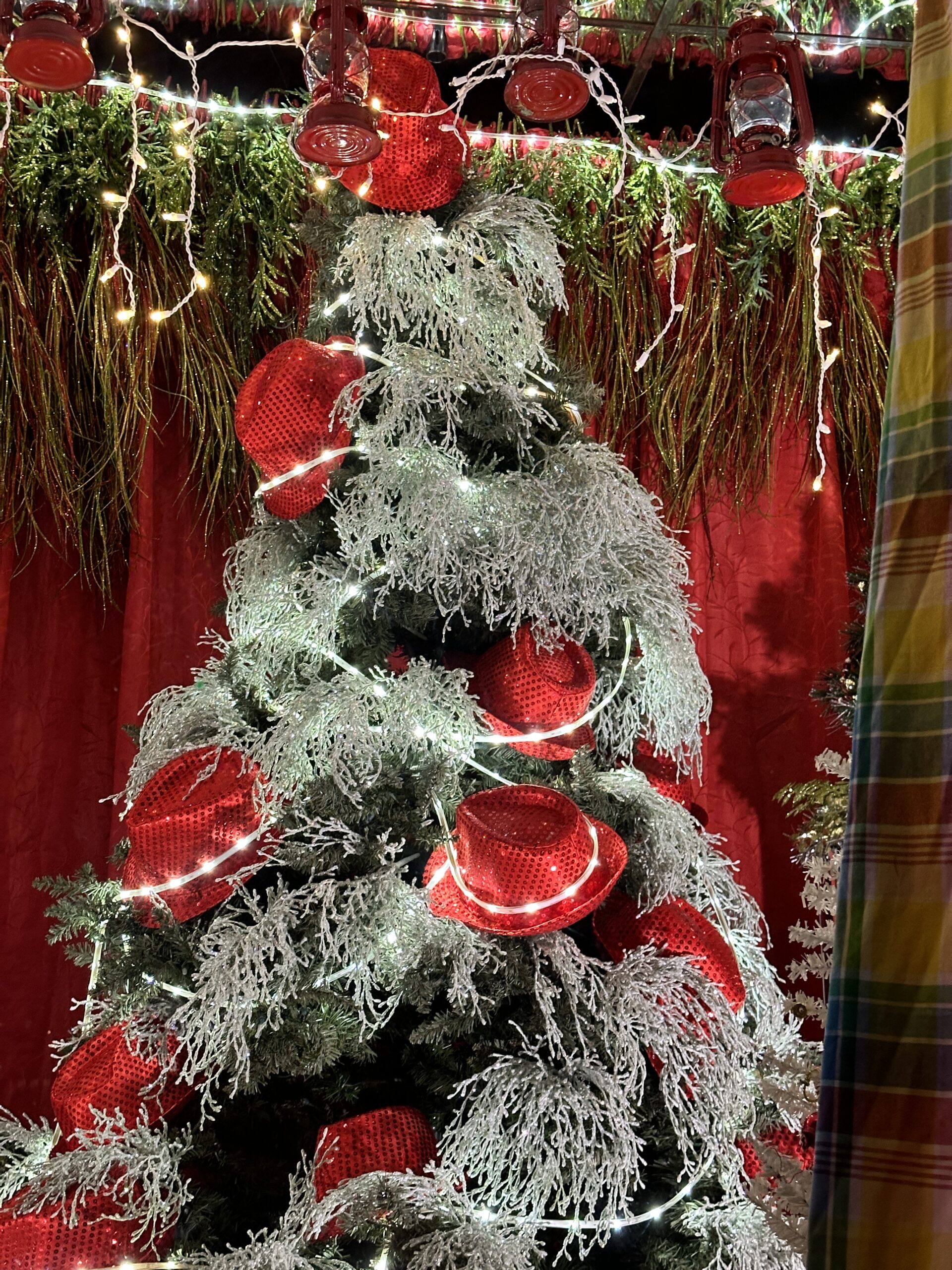 Vivian Fludd, the chair of the Crucian Cultural Group, thanked the many sponsors of this year's events, including WTJX, the Sports, Parks and Recreation Department, the Virgin Islands Police Department, Public Works Department, Diageo USVI, Limetree Bay Ventures, Ocean Point Terminals as well as many individuals who have assisted.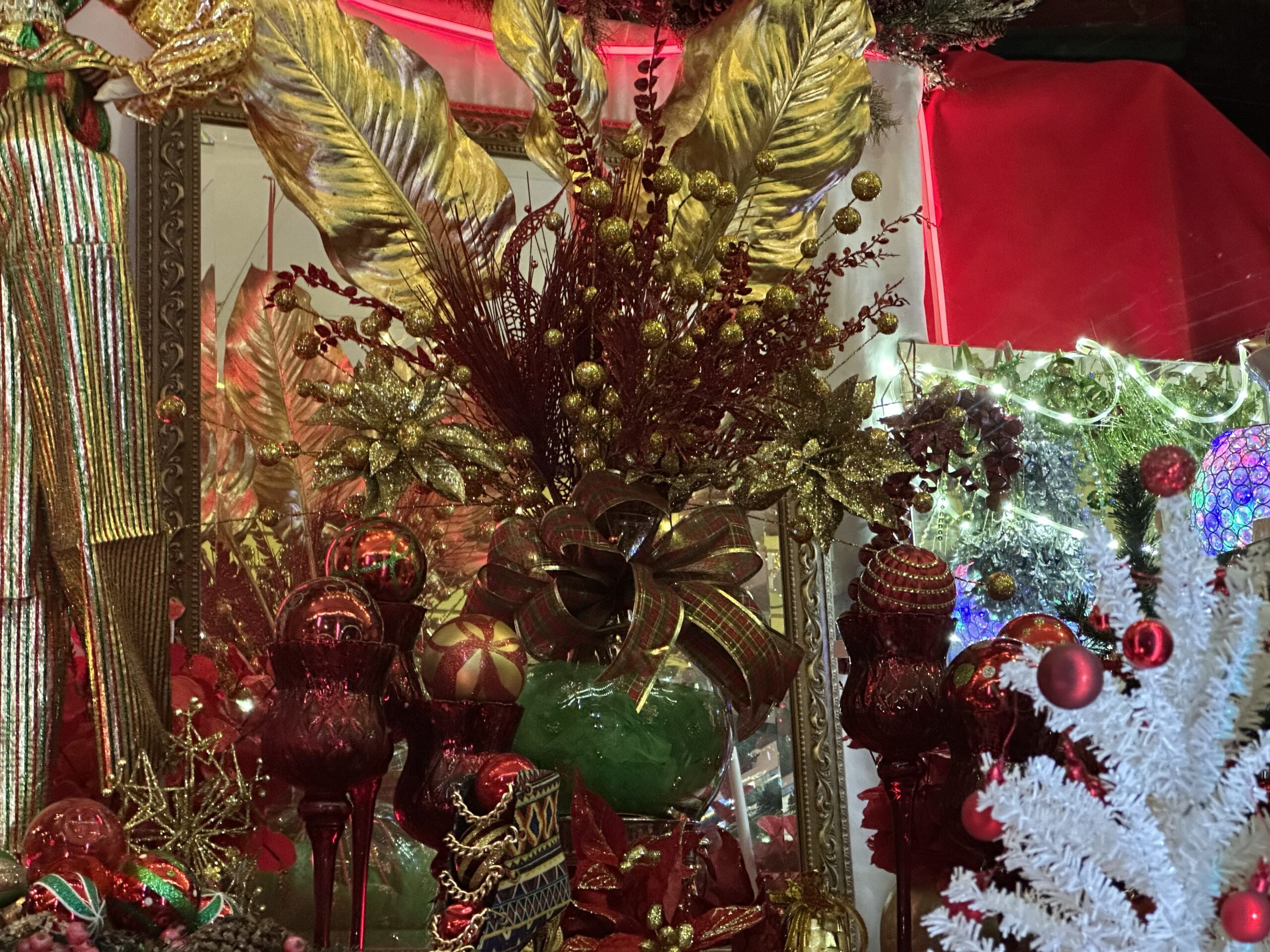 Upcoming 2023 Crucian Cultural Group Events:
"Light the Torches…It's Ah Crucian Holiday Jubilee"
Culture Heritage and Tradition Mobile and Pedestrian Lantern Parade Saturday, Dec. 2, from 6 to 11 p.m. For information, contact 340-626-0837 or 340-643-6398.
"Ah Glow In Deh Park – Ah Glittering Jubilee of Trees for De World to See"
Fifth Annual Limpricht Park Tree Lighting on King Street, Dec. 8, from 7 to 10 p.m. This event will be livestreamed on www.wtjx.org.
"Ah Crucian Vintage Christmas at Deh Ruins"
Lights In De Ruins at the intersection of Contentment Road and Christiansted Bypass Intersection, Dec. 10, from 6 to 8 p.m.
"Ah Legendary Crucian Cultural Christmas"
Downtown Cultural Window Reveal at Purple Papaya, Queen Cross Street, Christiansted. Date and time to be announced.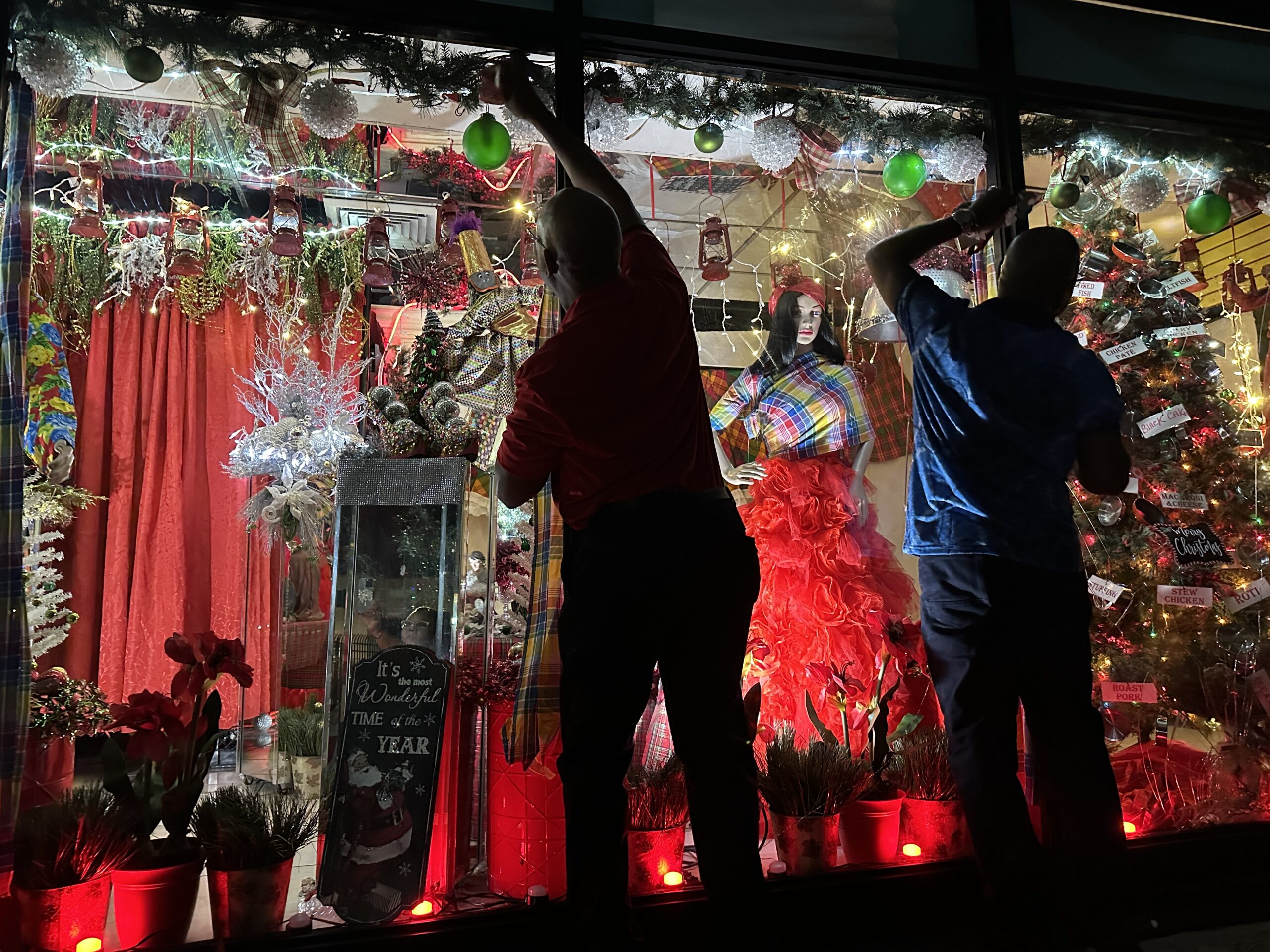 The window reveal commenced with members of the group tearing the covering from the windows. The seasonal colors and well-presented displays brought delighted comments from children and adults alike.
The plan to feature Crucian culture was evident with full-sized mannequins dressed in costumes representing masqueraders, quadrille dancers and featuring USVI madras. Popular local beverages were featured on one tree, accompanied by small red cups.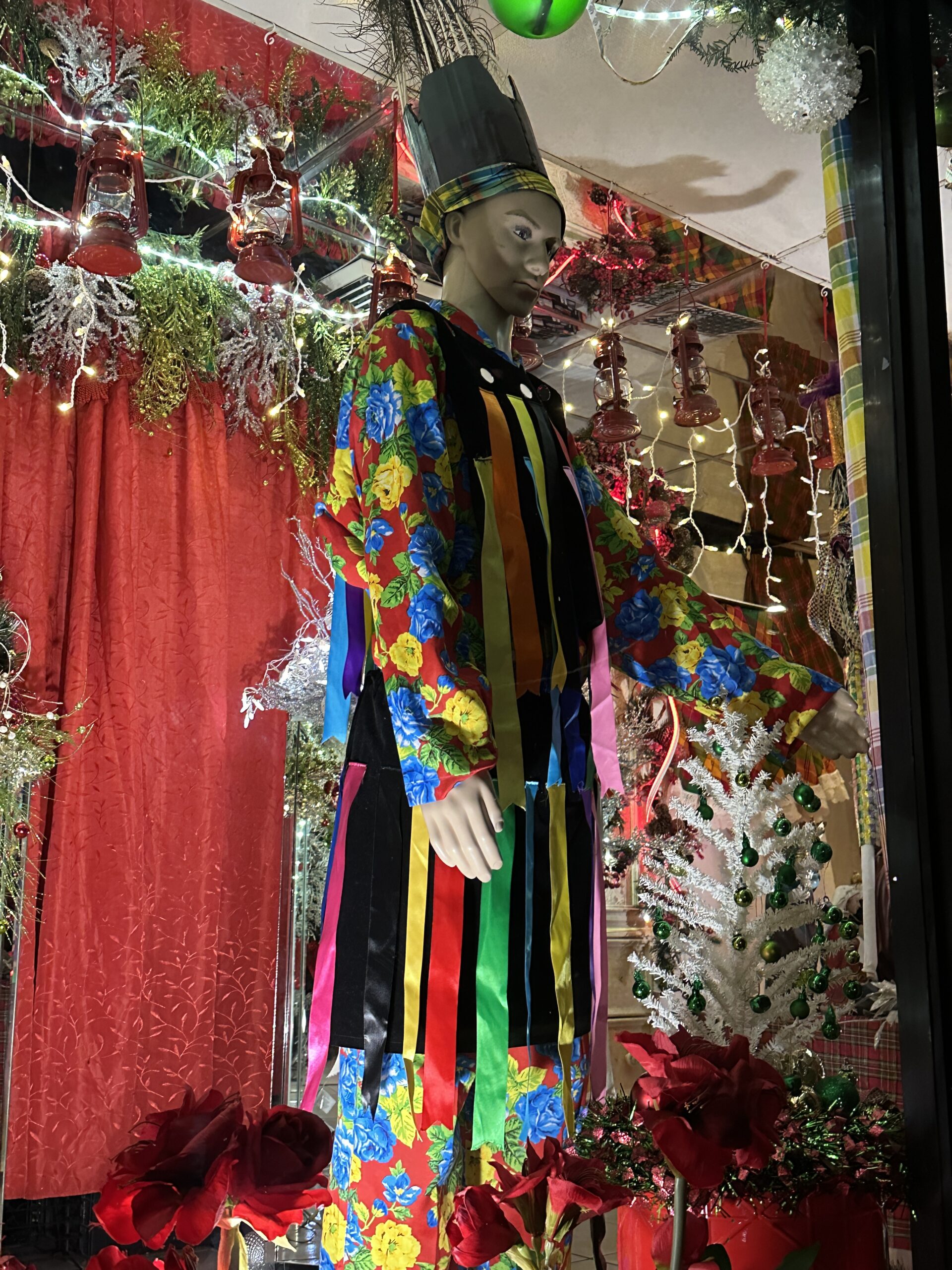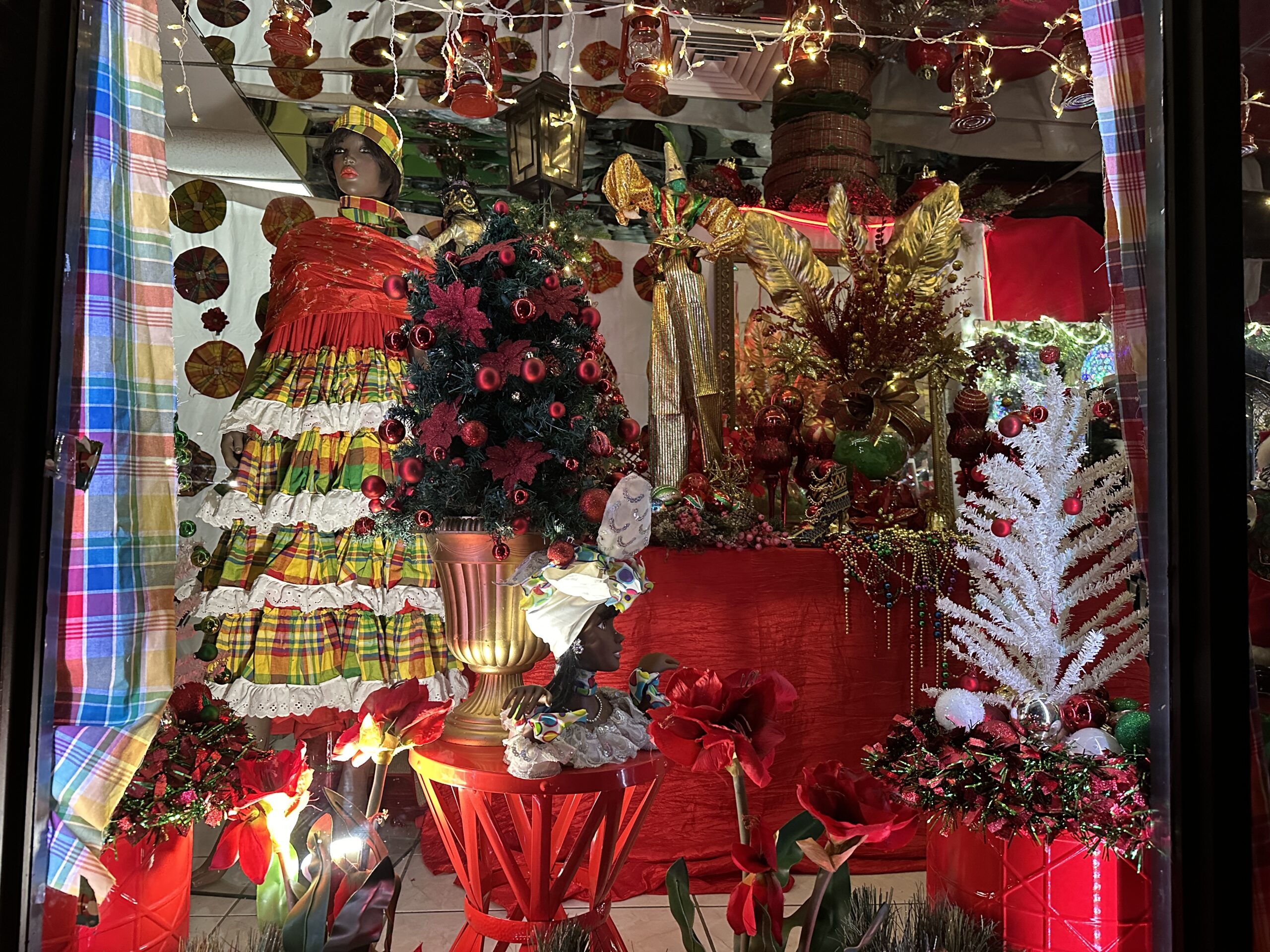 Santa Claus was a focal point in one window, waiting to make the dreams of children come true. Behind him sparkled bright beads and other decorations featuring multiple colors and shapes.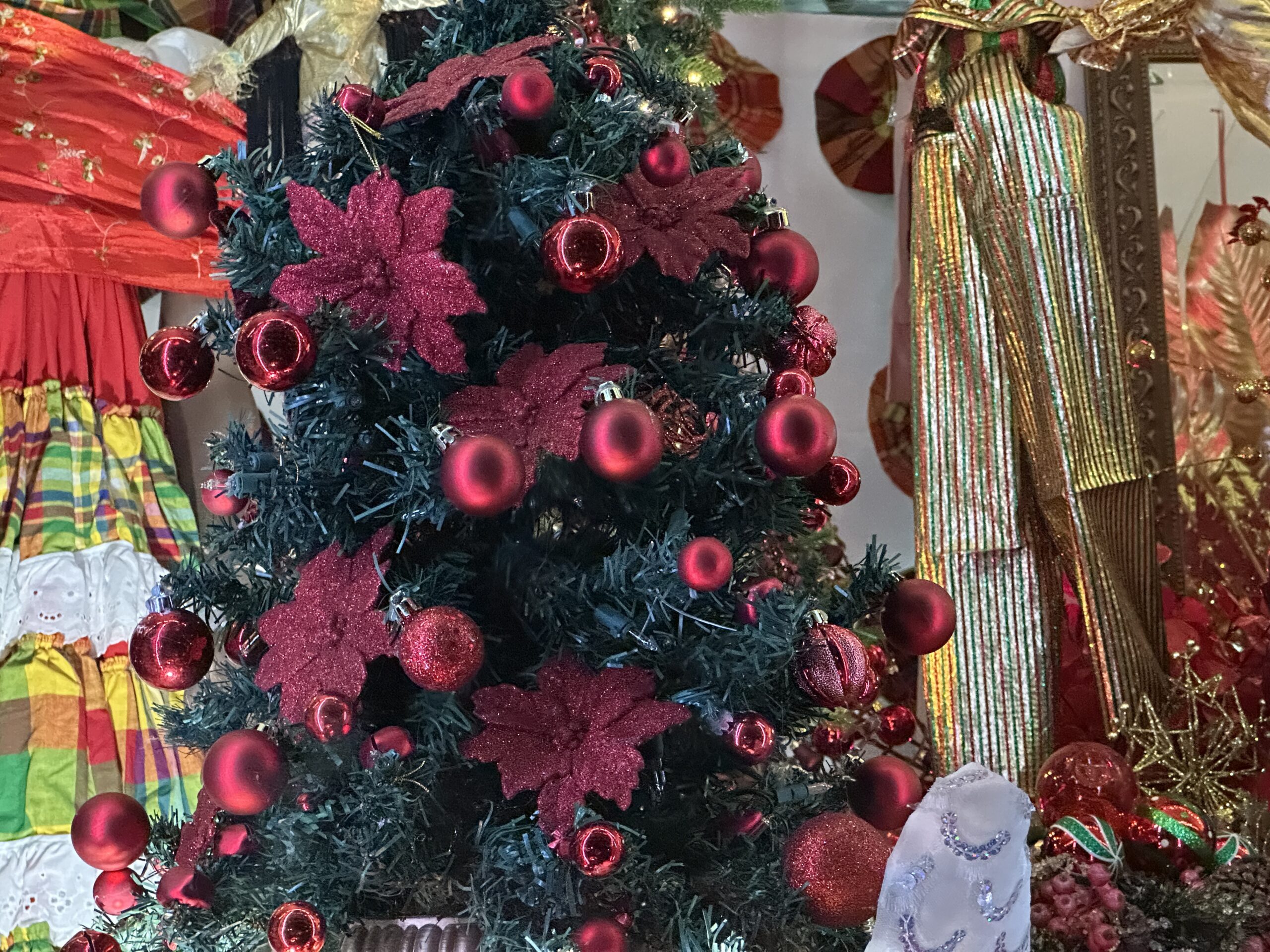 Following the unveiling of the festive windows, the committee members and guests enjoyed a light meal provided by Teddy as they socialized.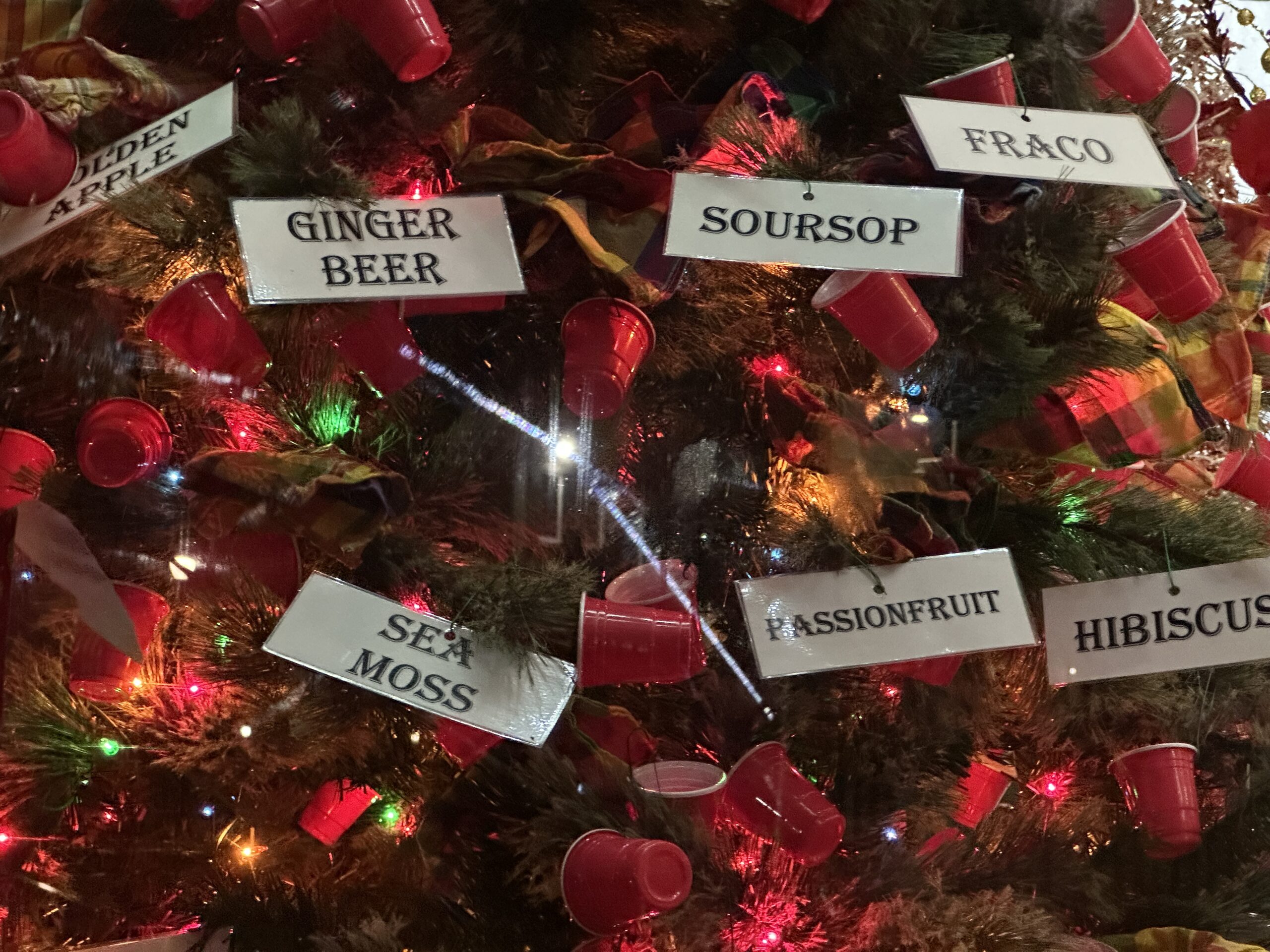 To truly enjoy Teddy's creativity, visit in person, preferably after dark. His party and rental shop is located on North Shore Road in Orange Grove, right next to McDonald's and across the street from the federal courthouse. Teddy's hard work in creating and presenting the gorgeous decorations was commended by all in attendance.