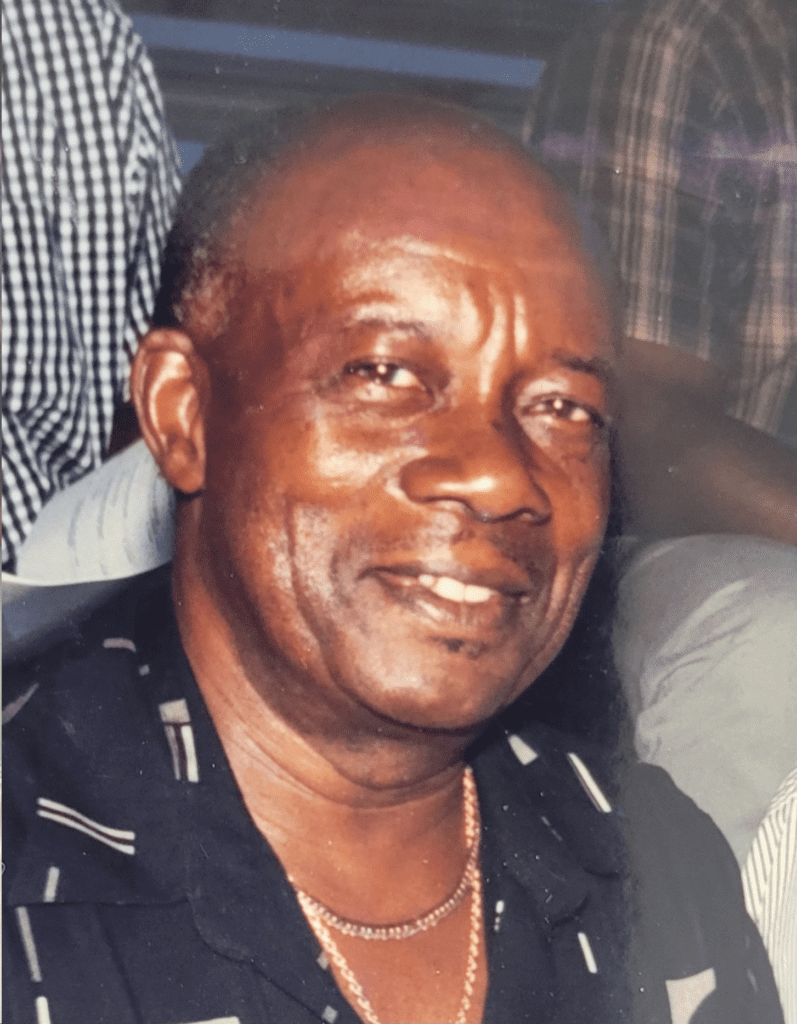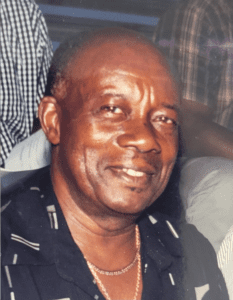 Alvin "Bapo" Callwood (Aug. 23, 1942 – Oct. 24, 2023) has died.
He is survived by the descendants of his late aunts and uncles: Cathrine Rymer, Clemencia (Solie) Williams, Olivia Freeman, Mary Callwood-Sewer, Lillian Callwood-Parsons, David Christopher, George (Wally) Christopher, Ebenezer (Ebbie) Christopher, James Christopher and Cyril Callwood; wife, Sezilee B. Callwood; sons: Garry B. Callwood and Winston Callwood; and grandchildren: Tahlayah Simone Callwood, Grace Callwood, Taylor Briana-Alexander, Jacques Mora and William Kohl Callwood great-grandchildren: Ariyah Diaz-Callwood, Alayah Walker-Callwood, Hunter, Sage, Storm, Phoenix Mora, Kylin, Kaleigh Alexander and Karter Williams.
He is also survived by godchildren: Mitchell Green, Delvin Hodge, Nicole Donovan, Cheryl Osborne, Kianya Woods and Diahann Rhymer; godsister, Alegra Callwood; sisters: Vivian Dawson, Ivy Walwyn and Eleanor Callwood-Bachman; brothers: Noel "Style" Callwood, Dennis "Sleepy" Callwood, Lauriel "Larry" Callwood and Walter Callwood; brothers-in-law: Eric Spencer Walwyn, Peter Bachmann, Eldred Dawson, Elvie Dawson and Elric Dawson; and sisters-in-law: Josephine Callwood, Cherel Callwood, Eurina Rena Callwood, Lucille Malone, Versilee George and Doroley Dore.
Other survivors include nieces and nephews: Leroy James, Yvonne Christopher, Karen Walwyn, Shannon Walwyn, Tikisha Walwyn, Craig Matthias, Collette Callwood, Coleen Callwood-Testamark, Khoy Callwood, Khalilah Callwood, Larissa Callwood, Deborah Callwood-Maduro, Curtis C. Callwood, Denise Callwood, Derise Callwood-Beauburn and Courtney Callwood; special cousins: Stanley Parsons, Junior Callwood, Lillian Dawson, Hon. J.  Alvin Christopher, Vanceto Sewer, Ann Rhymer and Harriet Rhymer.
The first viewing will be held from 4-6 p.m., Friday, Dec. 1, at Blyden Memorial Chapel.
The second viewing will be held from 9-10 a.m. followed by a funeral service at 10 a.m., Saturday, Dec. 2, at Westley Methodist Church. Interment will be at Eastern Cemetery.
Funeral arrangements are by Turnbull's Funeral Home and Crematory Services.