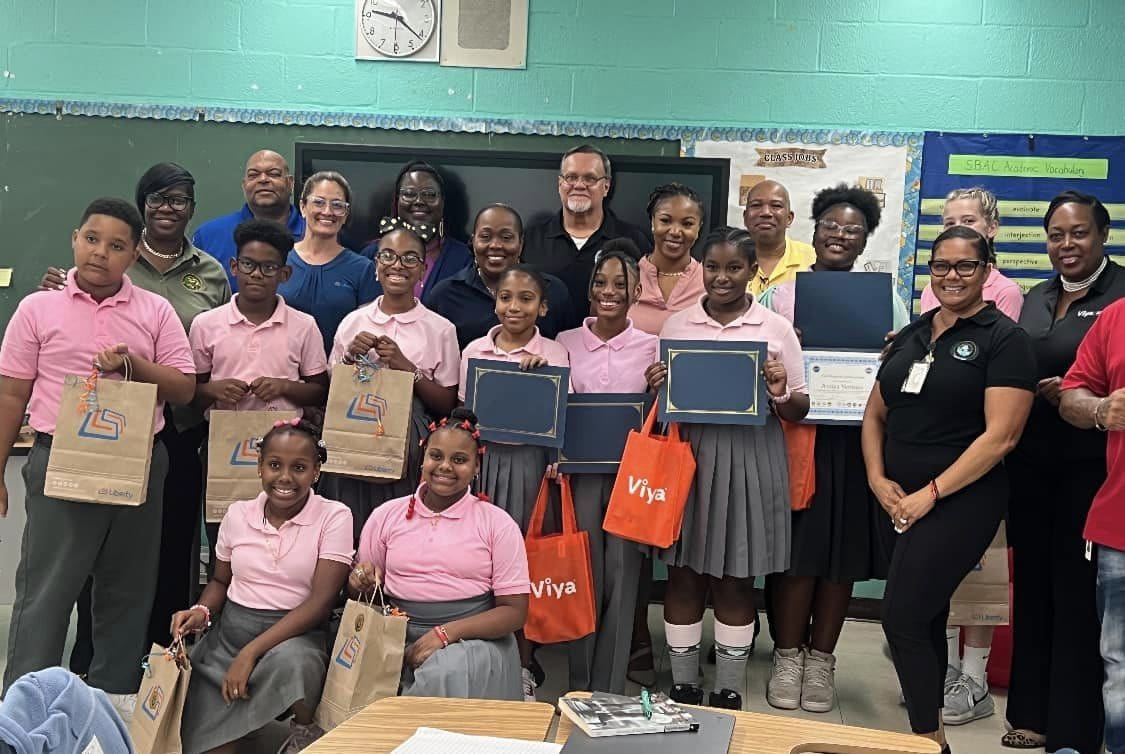 Five St. Croix students from Alfredo Andrews Elementary School and four St. John students from Julius Sprauve School were named winners of the High Intensity Drug Trafficking Areas (HIDTA) Public Service Announcement Contest, United States Attorney Delia L. Smith and HIDTA Deputy Director James N. Doby announced Friday.
The contest, which lasted from Sept. 11 to Oct. 16, was open to students in grades six through eight. The competition required students to create and record a public service announcement video focused on substance abuse, violence, or peer pressure, and a panel of judges selected two winning videos, according to the press release.
"The HIDTA public service announcement competition was created to provide our students with an opportunity to express their concerns about gun violence and substance abuse in the community," Smith said. "The creativity of our youth continues to inspire us. They all did exceptionally well."
The Virgin Islands HIDTA Prevention Initiative is a partnership with the U.S. Attorney's Office, Overdose Response Strategy, Centers for Disease Control, V.I. Education Department, V.I. Police Department Weed and Seed Program, V.I. Office of Gun Violence Prevention, and Project Safe Neighborhoods. Other agencies that assisted with the contest include the V.I. National Guard, V.I. Health Department, V.I. Tourism Department, V.I. Property and Procurement Department, Drug Enforcement Administration, and Federal Bureau of Investigation. Corporate sponsors included Liberty VI and VIYA, the press release stated.
"Collaboration among all agencies and departments, local and federal, is a must and is the only way to further these beautiful Virgin Islands in a positive direction," Drug Intelligence Officer Rodney F. Querrard said. "Together, we can make a difference."
The winners were recognized during ceremonies on Nov. 8 and 9 at both schools in the presence of their classmates and teachers. Prizes included gift cards ranging from $100 to $500, certificates of achievement, gift bags from Liberty VI and VIYA, and Red Ribbon Week items. Since its inception in 2022, the V.I. HIDTA Prevention Initiative has mentored over 6,000 students territory-wide. The initiative's primary focus is on prevention of issues like drugs, crime, and peer pressure and it is committed to continuing this effort in pursuit of building a crime-free community, the release stated.