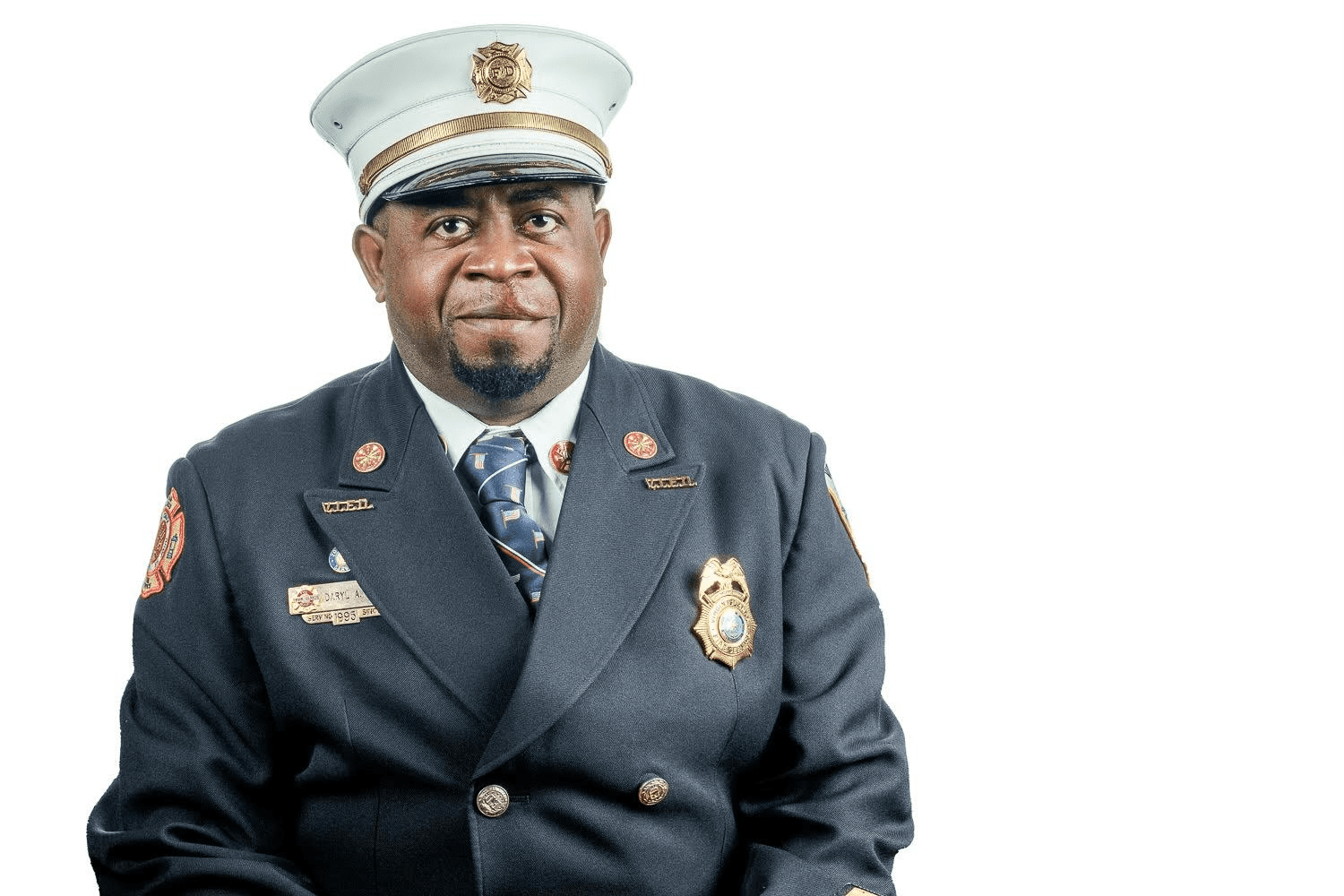 The funeral services for Virgin Islands Fire and Emergency Medical Director Daryl A. George Sr., who died on Oct. 24 following a sudden illness, will be held on Saturday at the Omar Brown Sr. Fire Station on St. Thomas.
Director George, who was better known as "Mousy," will lie in state at the fire station on Friday from 9 a.m. to noon, providing an opportunity for friends, colleagues, and community members to pay their respects. Candlelight vigils were held Wednesday on St. Croix and Thursday on St. Thomas.
Viewing will be held on Saturday from 8:30 to 9:30 a.m., with the funeral service from 9:30 to 11 a.m. Immediately following the service, the interment will take place at Western Cemetery #1. A repast in honor of Director George will be hosted at Joe's Hot Spot, located across from Property and Procurement.
Director George was preceded in death by his father, Alric A. George, and his mother, Nathena Thomas-George.
He is survived by his daugthers, Darline George and Te-Nae' T. George; sons Daryl A. S. George Jr., D'Andre A. George and DeLani A. George; brother Victor N. Barry and family brother Leroy Adams; grandchildren Jaymecia Baham, Jalia Baham Brian and Copper Jr.; companion Deborah Hazelwood; sister-in-law Inger Barry; aunts Ann M. Vicars, Thomas, and Erma Thomas.
He also is survived by his cousins Enid Dowling-Lettsome, Maria Thomas-Lewis, Debra Thomas-Henry, Joyce Thomas, Edna Mae Thomas-Garcia, Diane Thomas-Seales, Silia Thomas-Brown, Xina Thomas-Joseph, Ibia Thomas-Jackson, Judith James, Laurie Thomas-Jacobs, Sandra Thomas, Deidre Thomas, Vanessa Thomas-Barrows, Eugene Thomas, Kai Thomas, Rhydel Robinson, Eric Thomas, Mario Thomas, Lee Thomas, George Thomas, Carol Thomas, Edwin Thomas Jr., Dean Thomas, Antoinette Garcia, Christine Steinmann, Fern McAlpin, Atty. Michael Joseph, Rodney Joseph, Ugel George Sr., James George Jr., Judith George-Savage, Joycelyn George-Donovan, Joanne Cooper, Jenifer O'Neal, and Jade O'Neal-Daniel.
Special friends include John P. De Jongh Jr., Henry C. Richardson, Cindy Richardson, Eugenie Williams, Shirleen Richards, Tamika D.R. Scatliffe, Gregory Ryhmer, David "Stuffy" Hodge, Samuel "Sammy" Blyden, Eustace "Dundeal" Grant, Lauriel "Jojo" Gumbs, Calvert White, Joseph "Joe" Challenger, Antonio Enrique, Aubrey Pickering Jr., Derek Gabriel, Melanie Turnbull, Orville Isaac, Claudette James, Bernadette Rivera, Ivy Broadbelt, Diane Broadbelt, Celestine Levy, Lekay Flax, Jose (Crash) and Joyce Kean, Rita Adams, Derek Vanholten, Dean Vanholten, Anthony Fleming, Kenrick Huyqhue, Janice Henley-Huyghue, Cassandra Adams, Castroy Adams, Lynette Quetal, Pethronella Wilkins, Jose (Tony) Rosario, George Richardson, Avrill Prince, Melvin "Belly" Harrigan, Derek Smith, Suzette Matthew, Elvis Matthews, Denis Mathews, Curtis Bradshaw, Dedra Ottley, Aurora Baptiste-Donovan, VIFEMS staff, and members of the St. Thomas Retired Firefighters Association.