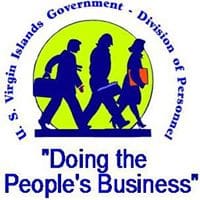 The Government Employment Service Commission (GESC) Health Insurance Board has released the election results. Director Cindy L. Richardson announces the results of GESC Board of Trustees election for the St. Thomas-St. John and St. Croix active employee representatives. The results for the election held on Tuesday, Nov. 7, are as follows:
The St. Thomas-St. John results – Active Employee Candidates:
Dr. Gilbert Commissiong – 82% of votes cast
Dr. Krishna Kilaru – 15% of the votes cast
Dr. Luis Slyvester – 3% of the votes cast
The St. Croix results – Active Employee Candidates:
Ms. Beverley Joseph – 66% of the votes cast
Dr. Ann Treasure – 34% of the votes cast
Both candidates, who are currently board members, have successfully retained their seats to represent the government's active employees in their respective districts.
The two retiree candidates: Lori Anderson in the St. Thomas-St. John District and Debra Christopher in the St. Croix District were unopposed. They automatically retained their seats on the GESC Board representing the government retirees and forgoing an election in this category. The winners will serve on the GESC Health Insurance Board for the next two years.
Richardson adds that this year's election garnered a 49% increase in participation compared to the previous election held in 2021. The Division of Personnel thanks all government employees who took the time to exercise their right to vote. Special congratulations go to the winners with thanks for their willingness to serve.