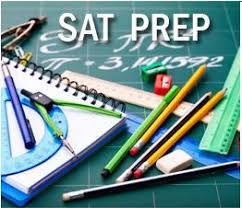 Alpine Securities/Alpine Philanthropy is excited to announce the return of (Scholastic Aptitude Test) SAT Preparation Courses for students in the St. Thomas / St. John District of the U.S. Virgin Islands. University Bound (formerly Upward Bound) will be partnering with the team from Alpine to administer the program again. The program aims to help Virgin Islands high school students boost their SAT scores (a standardized test widely used for college admissions in the United States).
The first Boot Camp program (for seniors only) will start with a practice SAT exam on Saturday, Oct. 14, and will continue with both math and language arts lessons every Saturday for five weeks (not including Veterans Day).
The official College Board SAT Exam will be administered the following Saturday, Dec. 2. The second, 10-week program (for both juniors and seniors) will begin on Saturday, Dec. 9, with the final exam taking place on Saturday, March 9. Both programs take place at the University of the Virgin Islands St. Thomas Campus.
Many Virgin Islands students do not take a mock exam before taking the real SAT. University Bound's free SAT preparation program will incentivize students to familiarize themselves with the SAT test and practice regularly to ultimately increase their SAT scores. Past Alpine SAT Prep students have raised their SAT scores by an average of 60 points after participating in the program.
"We at Alpine believe it is imperative to invest in the young people of the Virgin Islands," said Vernon Araujo, Alpine's director of Philanthropy and Community Relations. "We are excited to partner with University Bound and the University of the Virgin Islands to empower our high school students with the proper resources and opportunities to reach their full potential."
Over the years, Alpine has been involved with numerous charitable initiatives that focused on investing in the youth and bringing the community together, such as the annual King of the Wing Contest which raises money for a local nonprofit organization each year.
"I applaud Alpine Securities for their commitment and generous contributions to enhancing the education of the youth of the Virgin Islands, and I am very grateful to Alpine for affording the University Bound Program at UVI another opportunity to offer an SAT course to students in the STT/STJ district.
"The goal of this course is to assist students in improving their SAT scores through a variety of educational tools, mock exams, test-taking skills and strategies, techniques to reduce test anxiety, build confidence and develop familiarity with the test. The course is designed to prepare students to perform at optimal levels on the National SAT. I strongly urge college-bound juniors and seniors to register for this worthwhile opportunity.
"Each student will be asked to submit a $50 deposit which will be refunded upon completion of the course. It will be a wise investment of time in yourself," said Rosalia Rhymer-Rohan, University Bound's director.
The SAT Prep Program is open to Virgin Islands High School juniors and seniors in the St. Thomas-St. John District. The most driven participants will earn prizes, including gift cards, and the Texas Instruments TI-84, which is a graphic calculator that is commonly used during the SAT and in advanced math classes in college.
Students can register online using this link: https://forms.gle/p1f7rMRJTbFPLMkk8. More information can be found at https://www.uvi.edu/student-success/upward-bound.html. Individuals may also contact University Bound Director Rosalia Rhymer-Rohan at rrohan@uvi.edu or 693-1133.