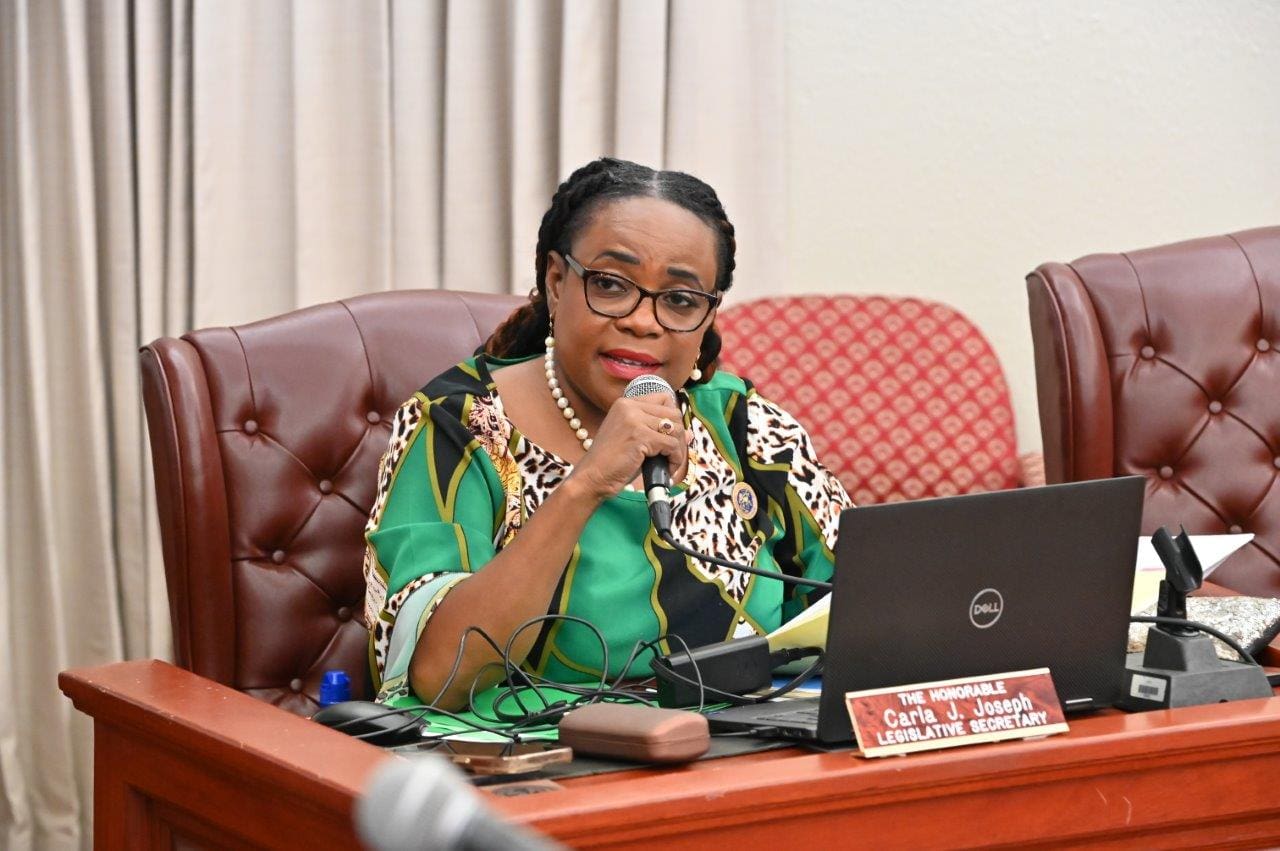 The Committee on Rules and Judiciary Thursday moved three bills favorably to the full Senate body.
Two bills concerned horseracing and one limited the expulsion and suspension of students in pre-kindergarten through third grade. It would amend the V.I Code by adding a section to make a course in mitigating behavioral issues and misconduct in the classroom a requirement for some professional educators.
Sen. Diane Capehart, chair of the committee, voiced concern about the bill, citing a case stateside where an elementary teacher was shot by an elementary school student.
Sen. Kenneth Gittens read a section of the bill that Capehart had admitted to not reading: "Children in pre-kindergarten through the third grade may not be suspended or expelled from schools, unless the child's misconduct involves a deadly weapon, a controlled substance or endangers the safety of others in the school."
Although Gittens was, like most of his committee members, in favor of the two horseracing bills and the bill outlining when youngsters could be expelled from school, he did have a concern with the latter. He said the expulsion guidelines should be a policy set by the Department of Education and not something legislated by the Senate. However, he said since the Education Department went on record at a July 31 hearing as supporting the bill, he would too.
Sen. Carla Joseph was the only senator who opposed establishing separate horse racing commissions for each district. She said that making commissions for each district caused divisiveness in the territory. She pointed out that there is only one Public Services Commission and one Board of Elections for the territory. She also said that it was hard to find people to fill board positions.
Sen. Franklin Johnson said, "No way are any of these bills divisive." He said the reason for having two boards was because each district had unique issues to address.
Sen. Samuel Carrión, who introduced the horse racing bills, said the measures would not entail finding many more members to serve on them. He said the Territorial Commission that would oversee the making of rules, would be made up of members from the two district commissions.
Attending Thursday's meeting were Sens. Angel Bolques Jr., Diane Capehart, Samuel Carrión, Kenneth Gittens, Marise James, Johnson, Joseph, and Milton Potter.