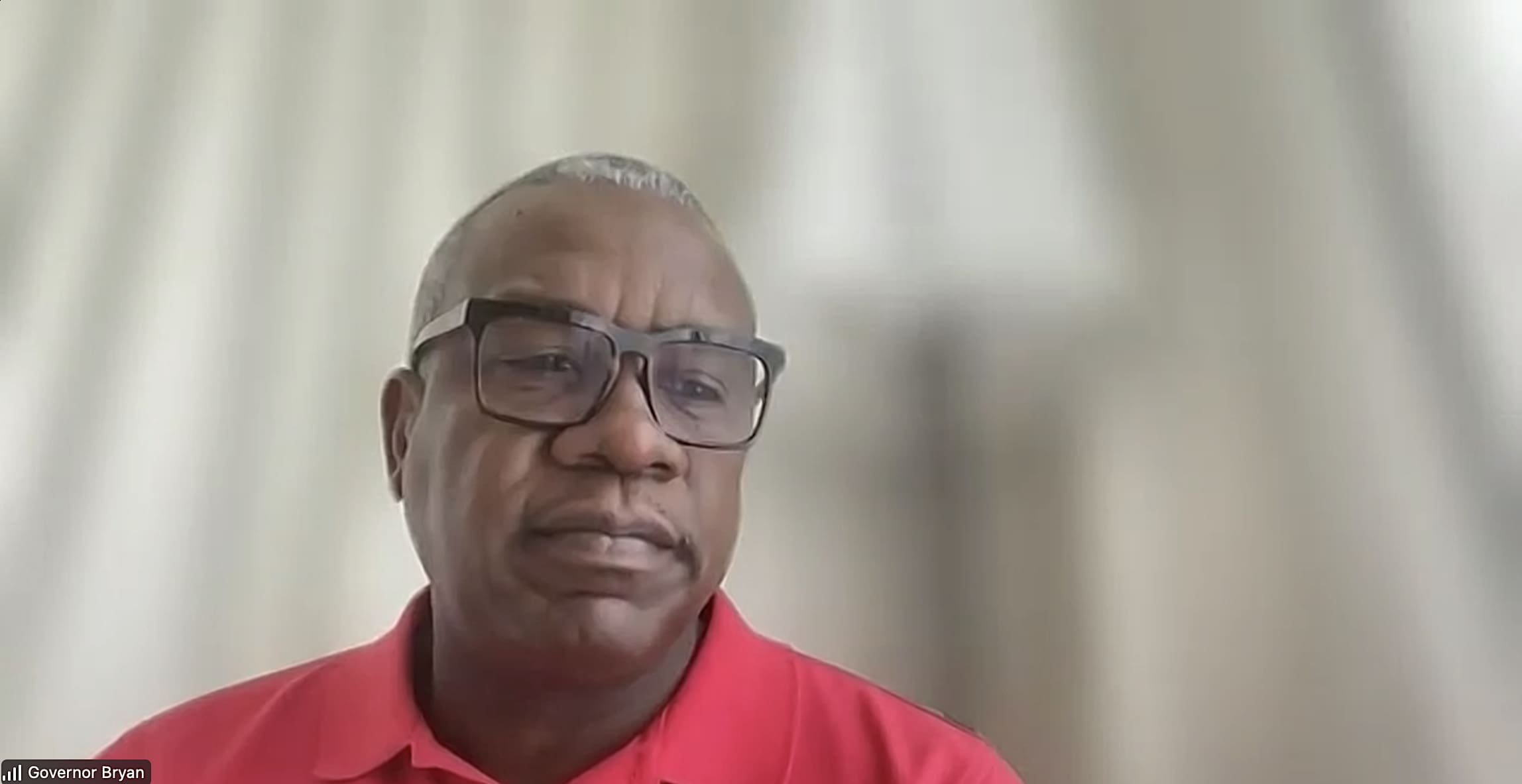 A long silence followed Gov. Albert Bryan Jr's nomination of Hugo Hodge Jr. to fill a vacancy on the West Indian Company's board of directors Thursday morning.
The virtual Public Finance Authority meeting also included plans to extend the territory's contract with a New York-based law firm to $800,000 in an effort to resolve the Water and Power Authority's dispute with propane-provider Vitol. It's a problem Hodge himself had helped create.
Bryan said WICO leadership had recently outlined "aggressive" plans to ensure the cruise port was profitable and fix lingering problems with its utilities.
"They presented a financial picture that is much better than it was in the past. But they still have problems with their water lines, attraction of new cruise lines, as well as some other ventures that I can't mention now that I think Mr. Hodge could be very helpful in implementing," Bryan said.
Eventually, three of the four PFA board members present agreed to place Hodge on the WICO board, with attorney Dorothy Isaacs abstaining.
Hodge led the territory's primary utility from 2007 to January 2016, when he was ousted from the executive director position. Hodge had led the 2012 conversion of power generation from expensive diesel to less-expensive propane, insisting Vitol was building the needed infrastructure at no upfront cost to WAPA.
Hodge had said the partnership with Vitol would cut costs by 30 percent and WAPA would be able to buy the infrastructure from Vitol for a dollar in 2021. That did not happen.
With the infrastructure cost not accounted for, a dispute quickly arose. Was it $87 million WAPA owed Vitol? Was it $150 million? Was it more? It was a lot more.
Vitol got tired of non-payment and in November 2022, cut off propane supplies. WAPA was left scrambling for an alternative supplier.
Eventually, a deal was struck. Current WAPA CEO Andrew Smith said in April the total infrastructure obligation was $312 million. A line of credit was secured in June and payments to Vitol finally started.
At the Thursday PFA meeting, the board allowed its Feb. 13 contract with law firm Squire Patton Boggs to grow from $500,000 to $800,000 and extend from six months to a full year.
Squire Patton Boggs has put in "a tremendous amount of time" on the Vitol situation, Bryan said.
"We really can't afford to run on diesel and if we don't have this deal with Vitol … it would be a lights out situation," the governor said. "This has been a very tenuous situation in the last six or seven years and we have just been trying to manage promises after promises after promises."
It was important to use outside attorneys, not U.S. Virgin Islands attorneys, to maintain the status of the government and WAPA as separate entities.
"Vitol would love to tie the government into the commitment and all the other vendors that WAPA owes. But we try to remain some real autonomy," Bryan said.
After leaving WAPA, Hodge joined North Carolina-based Tantalus Systems. Later, he started his own energy consulting company, HKT Group, which specializes in solar farms, water plants, propane storage, and other utility functions.