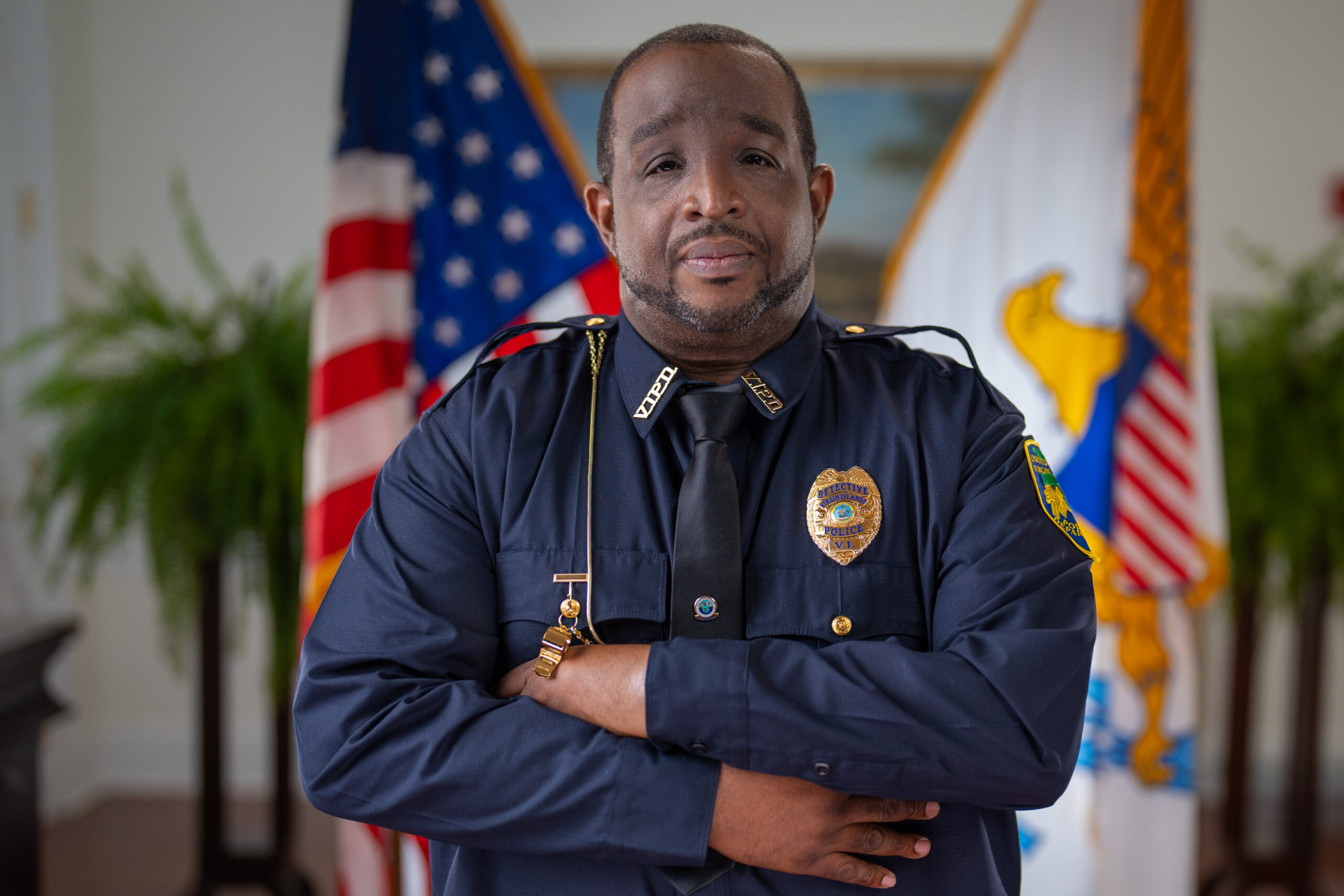 A V.I. Police detective is dead after he was shot with a high-powered assault rifle while on duty Tuesday morning in the Hospital Ground area of St. Thomas, the V.I. Police Department reported. A suspect is in custody.
Detective Delberth Phipps Jr., 42, was responding to a 911 call of a man carrying a firearm and wearing a bulletproof vest in the vicinity of Hospital Ground near "Jah Yard" just before 8 a.m. when he was shot, according to the V.I. Police Department.
"Upon officers' arrival, the suspect fired upon them with a high-powered assault rifle," the VIPD release stated. "Responding officers immediately engaged the suspect." During the exchange of gunfire Phipps, a seven-year veteran of the police force, and the suspect were both injured, according to the release. Both were transported to Schneider Regional Medical Center for treatment but Phipps succumbed to his injuries, police said.
"Today is that day no department wants to experience. The loss of our Detective, Officer, and Brother has sent ripples through the Department," Police Commissioner Ray Martinez said in a statement. "Detective Phipps made the ultimate sacrifice to Protect and Serve his community, our community! Detective Phipps, a second-generation Police Officer, was a rising star and will be sorely missed. I extend heartfelt condolences to his family as well as our VIPD family."
VIPD Police Chief Steven Phillips said Phipps' death represents a "tremendous loss" for the agency. "I am completely lost for words," he said. "We've lost a dear colleague. Detective Phipps was truly an outstanding detective and individual. We are truly heartbroken."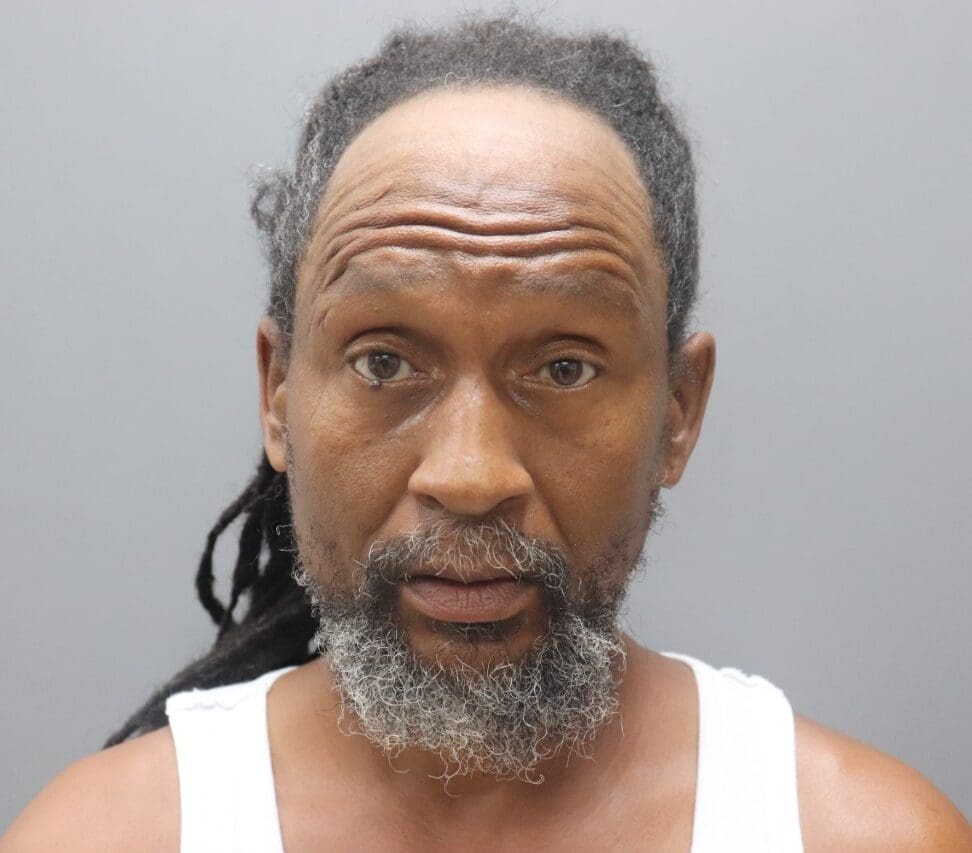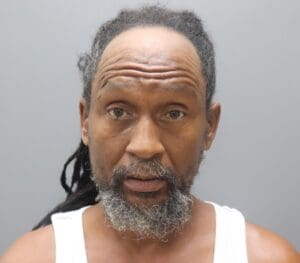 The suspect, Richardson Dangleben Jr., 50, is in custody. Preliminary investigation reveals he was wearing a bulletproof vest and armed with an assault rifle, handgun, and several hundred rounds of ammunition, according to police. He was out on bail after he was released to the custody of his parents for the Feb. 24 first-degree murder of Keith A. Jennings, 68, in Hospital Ground, the release stated.
The killing came amid July 4th celebrations on St. John, where Gov. Albert Bryan Jr. was to take part in the parade marking the conclusion of the island's annual festival.
He explained his late appearance, having changed his plans after hearing of the fatal shooting.
"My heart goes out to the family. I stopped by the hospital and then I stopped by the Callwood Command to talk to the officers," said Bryan.
The governor also issued an official statement decrying the violence against an officer of the VIPD, and called for the Virgin Islands flag to fly at half-staff for one week beginning at sunrise on Wednesday, "in honor of Detective Phipps' service and sacrifice."
"I am incensed and deeply saddened by the loss of Detective Delberth Phipps Jr., who was killed in the line of duty this morning. This tragic incident reminds us of the risks our law enforcement officers face daily in their unwavering commitment to keeping our community safe and is a devastating blow not only to his family, friends, and colleagues but to the entire Virgin Islands community," said Bryan.
"My prayers and heartfelt condolences go out to his family and loved ones as they try to get through what I am sure is an unimaginably difficult time," said Bryan.
St. John Senator-at-Large Angel Bolques also issued a statement. "To acknowledge an end of watch is never an easy thing," he said. "Our first responders put themselves on the front lines every time they are called out. We honor their commitment and sometimes take for granted the difficult job they have."
Bolques continued, "at the end of the day, we want all of these men and women, who selflessly give of themselves, to go home to their families and loved ones. Detective Phipps will no longer be able to do that. His loss leaves a void within his community and the department. Our hearts and prayers go out to everyone impacted by this untimely departure," he said.
In a statement late Tuesday, Sen. Donna Frett-Gregory called Phipps' death "truly awful" and a "wakeup call" for the community.
"To lose a law enforcement officer in the line of duty is truly awful and there just  are not enough words to express how saddened I am by the tragic events that unfolded today," said Frett-Gregory. "Police Detective Delberth Phipps was a dedicated public servant who made the ultimate sacrifice in the line of  duty for the people of the Virgin Islands. He served and protected his community with honor and integrity; working to make St. Thomas a better and safer place for all," she said. 
His death on Tuesday "must not be in vain and must serve as a  wakeup call for all of us to be vigilant about what is occurring in our territory. We must all be deliberate  in doing our part to get through these trying times and be better for it," the senator said.
St. Thomas Rescue was among the agencies that responded to the shooting and its officers rendered aid prior to the arrival of the ambulance, said spokesman Chris Watson.
"Many of our own Rescue Officers are serving, or retired police officers. We are shocked and saddened at the loss of our VIPD colleague, who we have worked closely with for a number of years," Watson said in a statement. 
"We are proud of all those who responded, to provide critical aid in the face of danger," he said. "The Virgin Islands Police Department are in our thoughts and prayers, and we offer our full support during this difficult time." 
Phipps was among the USVI's first graduating class of the Federal Law Enforcement Training Center Use of Force certification program in September, along with 13 of his fellow officers.
At the time, VIPD Commissioner Ray Martinez said the training on use of force "will seek to help broaden our scope as it relates to use of force as this is a major consent decree concern; reporting, investigating, and dealing with use of force holistically."
Phipps graduated from training in 2016, according to a press release at the time.
Phipps' death is the 11th homicide of the year on St. Thomas, and the territory's 21st, according to the Source Homicide List.* There have been 10 on St. Croix so far in 2023.
The investigation into his death is ongoing.
*The Source Homicide List is a chronological log of the homicides recorded in 2023 in the U.S. Virgin Islands, as reported by the VIPD. Cases are broken down by island. While this listing is based on VIPD reports, the Source does not include suicides or vehicular homicides in its listing, which the police and some other media do. This can lead to a discrepancy in the number of incidents reported.