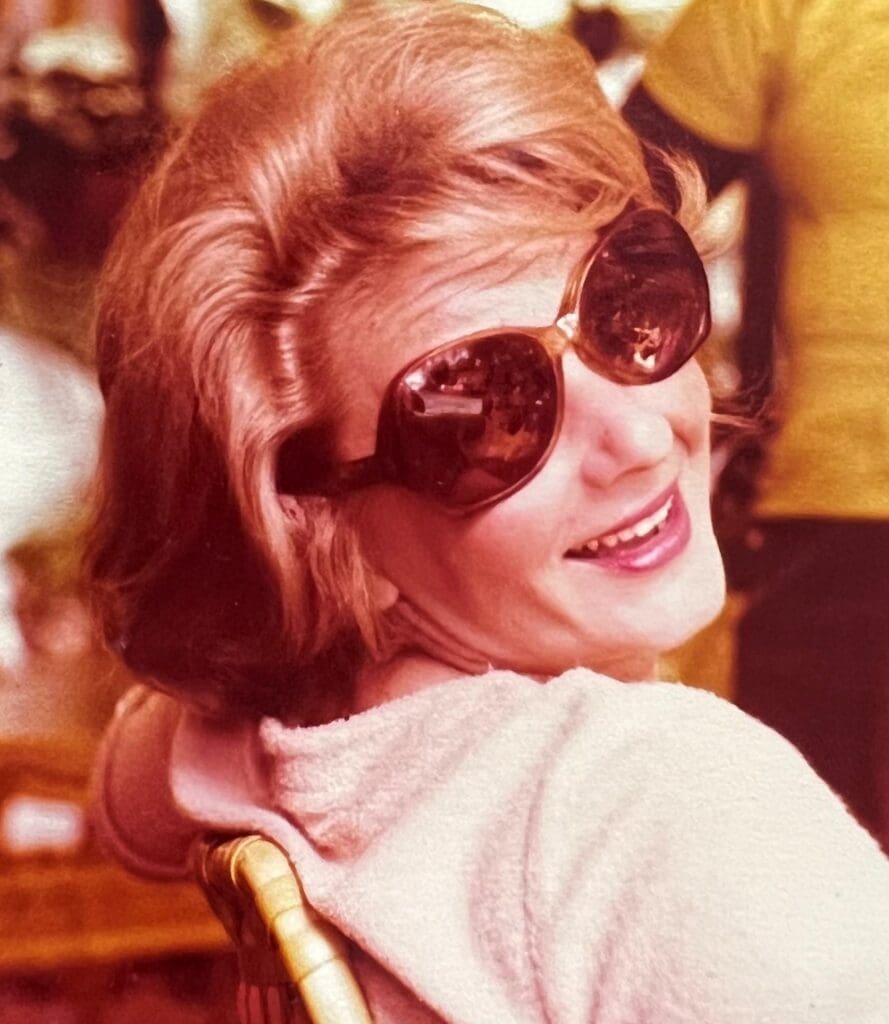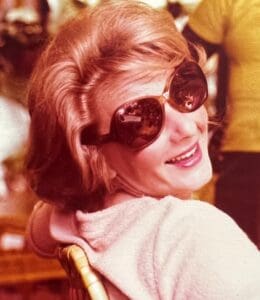 Longtime St. Thomas resident Ann Williamson-Barbel is being remembered as much for her kind heart as for the business acumen that she used to help establish the island as a premiere tourist destination.
Williamson-Barbel died at home on May 4, 2023, at the age of 85. Her death came less than four months after the death of her second husband of 27 years, the prominent St. Thomas businessman Leo Barbel.
Born and raised in New Jersey, she met her first husband, Andrew Williamson, while still in high school and he was at Rutgers University.  They married in 1957, and she put her education on hold to work while he completed his studies in veterinary medicine at Cornell University.  A few years later, Ann completed her degree at Albertus Magnus College in New Haven, Conn.
In 1964 they moved to St. Thomas where he set up a veterinary practice and she established herself as a multi-faceted businesswoman and a fixture in the community.
Early on, she worked as executive secretary to Elliot Fishman, an entrepreneur who was co-founder of the Virgin Isle Hotel and of West Indies Corp.
Eventually, she opened her own businesses: the Yorkshire House in Royal Dane Mall that carried antiques and artwork, including the work of Johanna White who was brand new to the island. Shortly after, and right next door, came Limited Editions of which she later had a second location at Bluebeard's Castle Hotel, and Signatures Boutique, an upscale women's boutique salon in Palm Passage. All of the establishments were known for offering high-quality, uncommon products, distinguished by fancy gift wrapping.
She later left her mark as an accomplished, entrusted saleswoman on Mainstreet for both Columbia Emeralds and Little Switzerland developing a repeat clientele that would return to her in person or from afar, going so far as to pay all expenses to have her hand deliver their merchandise to the mainland.
Her sense of the aesthetic and her fondness for art was life-long.  Her sister, Elizabeth Fisher, recalled that Ann enjoyed drawing and decorating when they were growing up and that she was the art editor for her high school yearbook. Long-time friend, Denise Kahn, remembered Ann sent out handmade invitations to her numerous large parties, designed and hand-painted life-size posters for her children's birthday celebrations, and spent hours every Easter holiday transforming eggs into elaborate works of art in the Ukrainian Pysanky tradition.
She also was known for her keen sense of fashion. And who could forget her iconic hair and red lipstick?
"Ann always looked good," Kahn said. She never succumbed to the temptation of hot-weather sloppy but instead sported classy clothes, exquisite jewelry, and no-nonsense high heels.  "You would know it was Ann," she said.
"I was in awe of her," Kahn said. "Ann was beautiful and could do anything."  And she did it with ease. "She could have 30 people over, and she didn't spend all day (preparing.) . . . She was the best cook I've ever seen," Kahn said.  Her busy social life and her dedication to her work didn't keep her from being a good mother.
What really marked Ann as exceptional, however, may have been her very personal brand of philanthropy.
Along with her first husband, "Dr. Andy," she helped establish the Humane Society on St. Thomas; for years, she volunteered at its highly successful flea market.
In 1976, when an American Airlines plane crashed on landing at the St. Thomas Airport, killing and injuring many of its passengers and transfixing the community, Ann took in and offered solace to some of the survivors, her daughter, Lara Halliday, shared. During the war in Afghanistan, she prepared and sent upwards of 100 care packages both to the American soldiers and to the children suffering from the conflict.
"She was always helping someone," Halliday said, and often so quietly that her acts of kindness went unnoticed except by those who received her help.
In 2005, the VI Daily News published a letter from an Ohio couple in its "Halo" section, praising the good deed of a stranger they met on their St. Thomas vacation.  Overhearing them ask for directions from downtown Charlotte Amalie to a place where they could catch a bus to the Red Hook ferry on the East End, the woman first offered to get them to the bus stop but ended up driving them all the way to the dock.  Although they knew only her first name, it was clear from the description that it was, once again, Ann.
Her kindness extended to all creatures, great and small – including the pigeons frequenting downtown streets that she fed on a regular basis.
Going through Ann's effects in recent days, Halliday said she found numerous papers on which her mother had jotted down notes – some practical reminders, some philosophical musings. "Her entire life was chronicled on these little notepads," Halliday said.
One dated 2006 with Ann's name at the top and a drawing of a zebra at the bottom, reads: "If I die prematurely, I want my family and friends to do random acts of kindness and make a person or an animal safer, happier or less hungry.  Thank you."  As a sort of P.S. at the bottom, she added, "You will remember me in that way. No flowers – food for some creature."
She is survived by her daughter, Lara (Sandy) Halliday; son, Scott Williamson; granddaughters: Kayla Halliday and Jeannine Jordan Williamson; grandson, Ross Williamson; sisters: Elizabeth (Charles) Fisher and Melinda Camouche; brothers: Gregory Starczyk and Allen (Nancy) Starczyk; former husband, Dr. Andrew J. Williamson (Margery "Mardi."); and caregiver extraordinaire, Julie Dominique.
She was preceded in death by her husband, Leopold (Leo) Barbel; and her parents: Anna and Edward Starczyk.