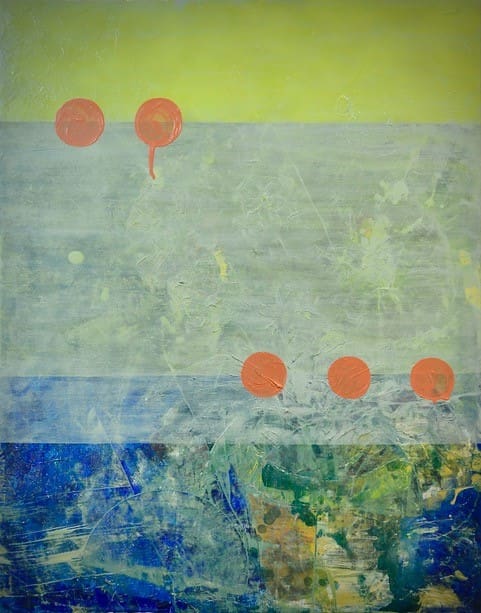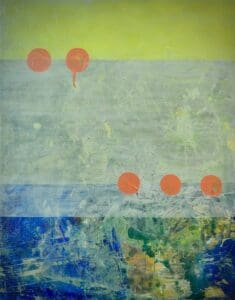 81C is honored to announce the launch of an interactive artist dialogue series in historic Charlotte Amalie at its Strand Gade gallery, featuring artist interaction through social mixers and student gallery visits supporting public and private arts education.
Current 81C featured artist Natalia Benet will appear to discuss her current artwork and full-scale exhibition "Mujer Isla – An Abstract Collection" for an April launch installment of the series.
This exhibit will take place from April 6 – April 19.
Student group gallery visits in collaboration with 81C arts and education liaisons, Shem Matthew of Bertha C. Boschulte Middle School and Dyonna Potter of All Saints Cathedral School will commence in April, giving students direct access to touring a full-scale, professionally curated art exhibition; meet and engage with artists; and discuss a range of concepts relating to creativity and the artistic process.
On Thursday, April 6, a public 'Evening with the Artist' social mixer will highlight abstract art and conversation surrounding "Mujer Isla." Guests are encouraged to join the artist and gallery curators for a viewing of the show and a free-form dialogue about abstract art; its status within society; and how abstract art has impacted the art world, market and private collections internationally.
Event Details
An Evening with the Artist – Natalia Benet's "Mujer Isla — An Abstract Collection."
From 5-8 p.m., Thursday, April 6. Free and open to the public.
Show Description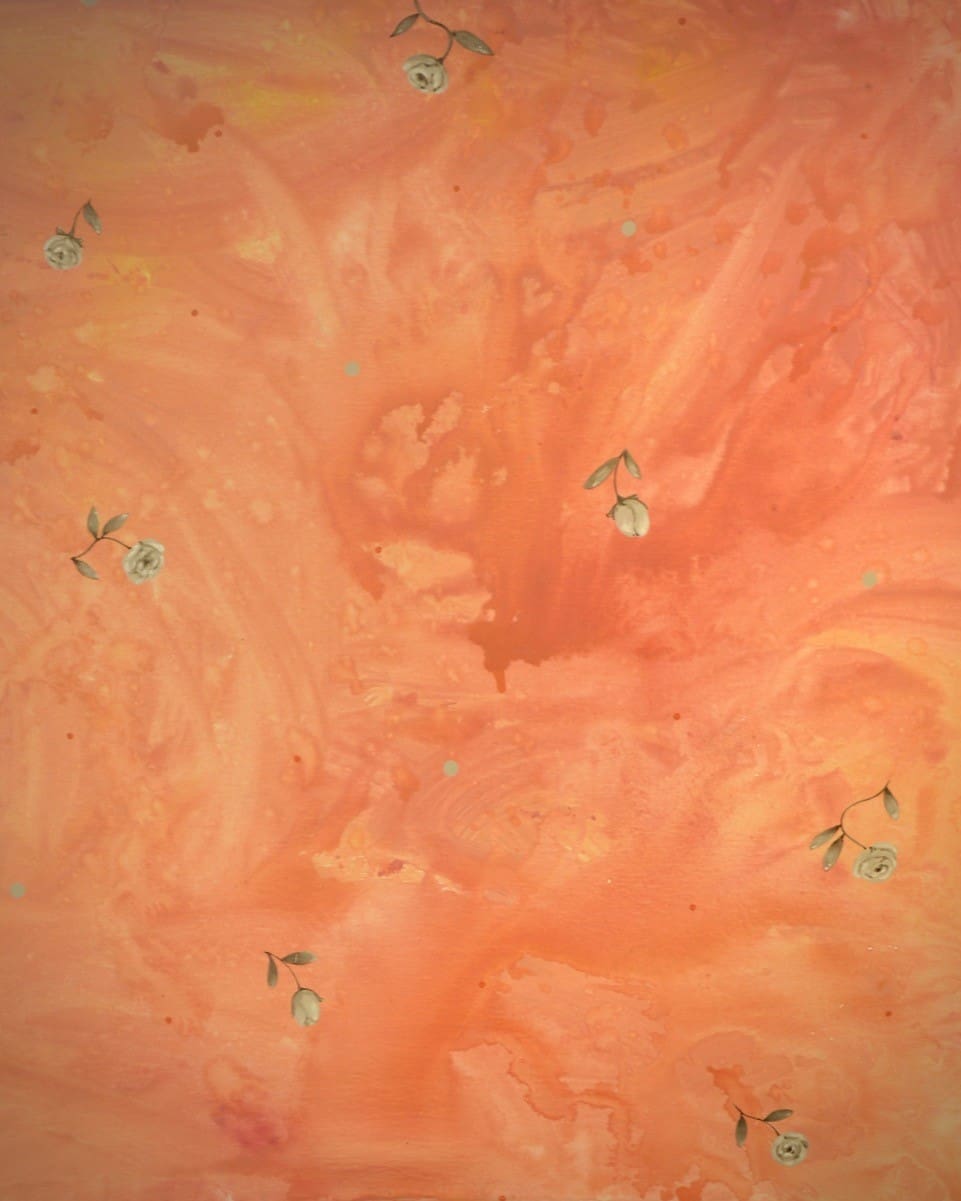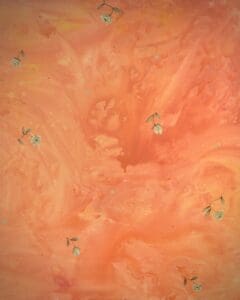 With pulses of symmetry, wrought iron and blue earth, we can find poetry and romanticism within "Mujer Isla – An Abstract Collection," by Natalia Benet. Roses orbiting a molten universe. Life in a tropical dreamscape beset with urban architecture. The abstract configurations that constitute Ms. Benet's "Mujer Isla" (Woman Island) are deeply personal reflections on coming of age in a Puerto Rican landscape, exemplifying how our environment can create and define an ethereal personal journey. Using nature as a muse to explore an era of modernity, the exhibit offers viewers unique sentiments and observations and asks questions about life pursuits through an abstract Antillean eye.
– The Curators, 81C, Charlotte Amalie
Artist Statement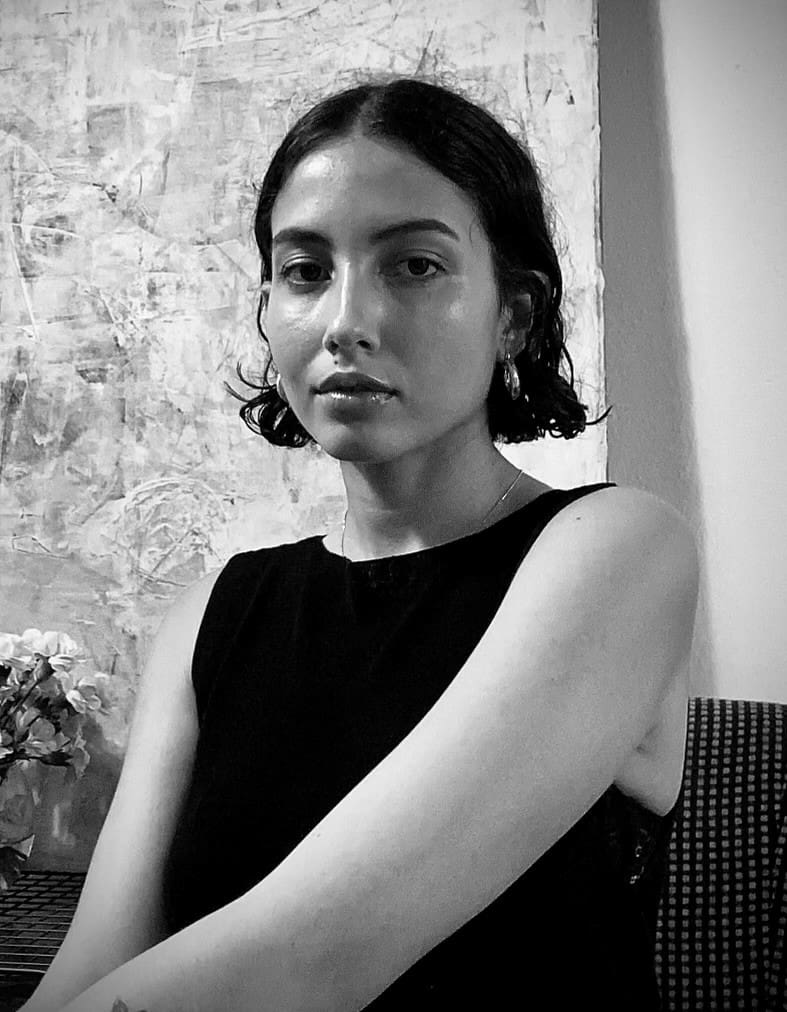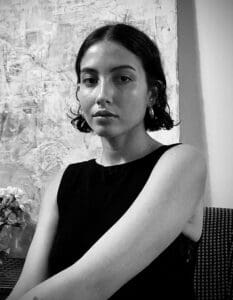 "Places live through us. Layers of paint, peeling and creating textures on the walls. Giving life to the places we inhabit. Every town, street and building has a history. Colors, patterns, lines and objects. I create collages from memories that embody the experience of living in Puerto Rico and the Caribbean with a nostalgic frame. I create compositions that evoke the essence of places, customs, architecture and objects of the Puerto Rican experience. This is achieved by the use of mediums like acrylics, aerosol, graphite, heavy impastos, layering and bright contrasting."  – Natalia Benet, January 2023
Artist Bio
Natalia Benet was born in San Juan. Her childhood memories exist between the translucent tides of Culebra and the mountainous ranges of Cayey. She began painting at an early age, something she learned from her grandmother. This now informs her practice and has become a motive behind the themes she works on.
Location:
81C – Downtown Charlotte Amalie. Strand Gade between the waterfront and Market Square. Right around the corner from Moe's Grocery on the waterfront. Visit www.81CVI.com for a map link, or google 81C Virgin Islands.
About 81C:
81C is an event venue and art gallery in historic downtown Charlotte Amalie. In addition to its in-house arts programs run by 81C Arts, the venue is available for private and public event rentals. Visit wwww.81CVI.COM / Instagram and Facebook: @81CVI Telephone: (917) 327-1561