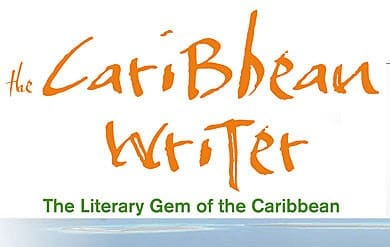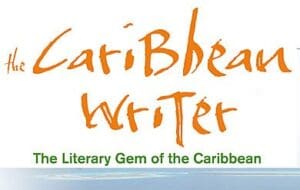 The Caribbean Writer (TCW), the international, refereed literary journal published by the University of the Virgin Islands each year, is pleased to announce its 2023 theme: "Legacy: Reckoning and Repair," which is scheduled for publication in 2024.   Also, Volume 36 of The Caribbean Writer was released in December 2022 under the theme: "Disruptions, Disguises and Illuminations."
Volume 36 boasts insightful and exciting poetry, short stories, personal essays, interviews and book reviews by established as well as emerging writers from the Caribbean and its diaspora.
"The Caribbean Writer is a gem of the University that has garnered the support of each president since its existence, and I am honored to follow in that grand tradition," said UVI President David Hall.  "That support has been consistent because of the obvious and inherent worth and value of this publication, and its centrality to the mission of the University of the Virgin Islands."
Dean of the College of Liberal Arts and Social Sciences Kimarie Engerman had high praises for Volume 36, stating that she is, "proud of The Caribbean Writer, which continues to provide a creative space for showcasing varied literary expressions in a high-quality publication that is now known, read and respected around the globe."
Volume 36 is, once again, edited by Alscess Lewis Brown, an award-winning author of young adult books, a member of the university's adjunct faculty since 1990, and editor of The Caribbean Writer since 2012. "Again, I am delighted to have the privilege and honor of editing this decades-old, prestigious literary journal. Volume 36 is an imaginative collection of creative expressions from among the best writers within the region and its diaspora. The many permutations of this year's theme make for a very powerful chorus of Caribbean voices."
The Caribbean Writer also extends abiding appreciation to its prize sponsors and recognizes the winners of the 2022 literary prizes:
The Daily News Prize for a U.S. Virgin Islands or the British Virgin Islands author goes to Virgin Islands author, poet and essayist Monique Clendenin Watson for her essay. This $600 prize to a prose or fiction writer is a longstanding prize sponsored for over two decades by The Virgin Islands Daily News.
The Canute A. Brodhurst Prize for best short fiction goes to Eliot Richards for his short story, "The Dying of the Light."  Elliot Richards was born in New York City but raised on St. Thomas, USVI. He attends the University of the Virgin Islands, pursuing an undergraduate degree in creative writing. He writes short stories; however, he is hard at work on his first fantasy novel.  This $500 prize is offered on behalf of the founder/publisher of the St. Croix Avis. It has been offered for more than three decades by Rena Brodhurst owner and publisher.
The Marvin E. Williams Literary Prize goes to Shawna K. Richards for her short story "I Think About Water A Lot." Richards is a native of Frederiksted and resides on St. Croix.  She has been writing for most of her life, and her work has been published in the Virgin Islands Daily News, the St. Croix Avis, The Caribbean Writer and in The Hoot and Holler of the Owls, an anthology featuring writers of the Hurston-Wright Foundation's Writers Week. This prize is sponsored by Dasil Williams, wife of the late Marvin Williams, editor of The Caribbean Writer.
The Cecile deJongh Literary Prize to a Caribbean author whose work best expresses the spirit of the Caribbean goes to Winston Farrell for his narrative poem, "A Notion of Cricket." Farrell is a theatre artist and poet from Bridgetown, Barbados. This $500 prize is sponsored by former Governor John P. deJongh on behalf of his wife for her abiding support and interest in the literary life of the Virgin Islands and the region.
The Vincent Cooper Literary Prize goes to a Caribbean author for exemplary writing in Caribbean Nation Language (a term used by celebrated post-colonial Caribbean author Kamau Brathwaite to describe the vernacular language born in the Caribbean). The 2021 recipient is Otancia Noel for her short story "Muslimean Memory."  Noel is from Trinidad. She is a graduate of the University of the West Indies' Masters in Creative Writing Program.
To maintain its high standards, the 2022 editorial board is comprised of Berkley Wendell Semple, who is an award-winning author from Guyana. The other board members are authors and professors from both UVI campuses: Dr. Valarie Combie, Dr. Patricia Harkins-Pierre and Chenelle John-Heard.
Gail Widmer is the versatile and skillful cover artist for this edition. Another of her works entitled "After the Storm" is also included as a section separator inside the pages of this volume.  Widmer has a degree in fine art from Penn State University and a master's from Emporia State University in Kansas. She has taught art for 32 years at St. Croix Central High School and is now happily retired.
Copies are sold for $25.99 and are available at Undercover Books in Christiansted, The Caribbean Museum Center for the Arts in Frederiksted, My Girl Friends' Closet on St. Croix, St. Thomas Best of Books (Antigua, W.I.), Novelty Trading Company (Jamaica, W.I.), Papaya Café and Book Store (St. John, VI), and both UVI bookstores. It can also be ordered on the magazine's website at www.thecaribbeanwriter.org  or through PayPal.
For more information, contact the TCW offices via email at: thecaribbeanwriter@uvi.edu.