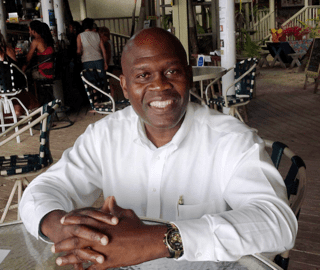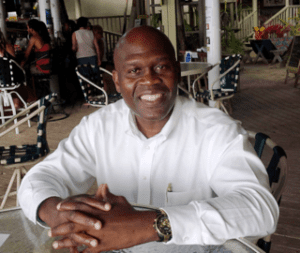 When the spotlights dim to a fade, and time and circumstances take their toll on one's popularity and mortality, too often, people regarded as great are relegated to the forgotten. Today, I pay homage to my late father's friend, fraternity brother and passionate Virgin Islander former Governor Roy Lester Schneider, MD.
I remember him as a big personality: gregarious, witty, humorous and highly ambitious with a hint of impatience. He was a musical savant who loved the Virgin Islands with a fierce passion. I remember the many opportunities he provided to countless young Virgin Islanders to further their education and to jump-start their careers. Among them, I was one.
His was a pioneering attitude that nothing was beyond the possible. He performed the first kidney transplant in the territory. It so happened that my wife's classmate's mother was the beneficiary.
I remember the many medical procedures done pro bono for Virgin Islanders who needed critical care but couldn't afford it.
After Hurricane Marilyn, in September 1995, over 85% of the structures on St. Thomas were severely damaged or destroyed. I remember, former Governor Schneider at the Cyril E. King Airport helping emergency workers remove debris from the runway in order to expedite the arrival of military planes bringing much needed emergency supplies to St. Thomas.
He lobbied FEMA, received approval for and implemented the first roofing program after Hurricane Marilyn. He made sure that all eligible local architects and contractors were able to work.
Beyond the national accolades, the political references or the personal relationships that one may or may not have had, I remember the humanity. We must always do as Alex Haley, the author of "Roots," advocates: "Find the good and praise it!"
As with many in our community, I am grateful for the selfless contributions and personal commitment to service over a lifetime well lived by former Governor Roy Lester Schneider.
May he rest in God's eternal peace! And may we always consider with favor those who sacrifice and serve! "Legacy is the responsibility of the living." (African Proverb)
Moleto A. Smith Jr., St. Thomas