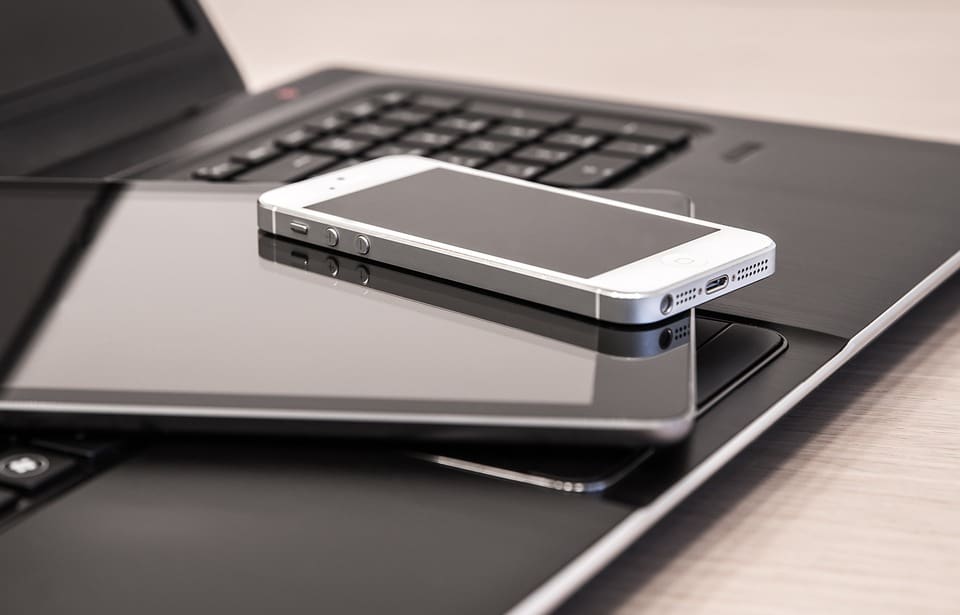 One of the best ways to gauge an adult's ability to help keep children safe online is to ask questions. The Source recently held an informal poll of parents and grandparents to see what they had to say.
It was the day before Christmas, and one grandmother said she couldn't talk right then but answered one short question: Yes, one grandchild was getting an electronic device this year.
The parent of one adolescent and one pre-teen said her children were getting cyber safety training in school. The mom expressed confidence in their ability to spot trouble and navigate around it but admitted the internet "was a scary place."
Another grandparent said she wasn't worried about her three-month-old grandchild's online activity, but the five-year-old was already showing Granny how to use a computer.
Did the older grandchild have her own device? "No," she said.
When did Jeanine Francis-Brown think the five-year-old would get one?
"When she's 65," the grandmother laughed.
Another mom said she installed time limit features on her 11-year-old's smartphone. If he needs more time to browse the internet, he has to get her permission.
And one dad whose school-aged child was seated in his workspace said he had confidence that she knew how to manage her online world.
"But I know my child," the father, who did not give his name, said. He stressed the importance of parents' involvement in their children's lives.
However, that by itself is no guarantee.
Educators also influence the daily lives of children. Education Department spokesperson Cynthia Graham described the outreach efforts over students' cyber security. "I know we have Parent's University sessions on online safety for kids," Graham said.
Education also relies on specialists to lead discussions with parent and student groups. Public school students start getting lessons on the safe use of electronic devices in elementary school, continuing through high school, said Acting Deputy Superintendent Karen Chancellor and specialist Jerae Forde on St. Thomas.
"Teachers and guidance counselors are talking to students from the time they are introduced to computers," Chancellor said.
Public school mom Simonia Dagou said she could see where timely instruction could offer some protection. When it comes to the risks lurking online, "My 15-year-old, I'm sure, understands that. My 11-year-old probably does not," Dagou said.
Forde said the topic of child cyber safety came up soon after she took on the job of directing school and community affairs. "My very first parent conference had a session on children's online activity," she said.
But Chancellor and Forde said more effort is needed, and a team approach is best. "(Parents) are very interested, and sometimes they share some of their personal experiences," the Central High counselor said.
On St. Thomas, adults enrolled in Parent's University get instruction on child cyber safety. Chancellor said her district recently received a grant, which she hopes will go towards setting up a similar program.
St. John parent Ingrid Zucker credited the instruction at Peter Gruber International Academy on St. Thomas for raising her daughters' awareness. "They're very involved," Zucker said.
At Antilles School — also on St. Thomas — there's a Digital Citizenship curriculum directed by Karen Coffelt.
Coffelt, director of teaching and learning at Antilles, said the digital curriculum was introduced between 2018-2019. Instruction on internet safety begins in kindergarten.
"There's a lot of different lessons that build on each other. I think these lessons are important because they may not be getting these lessons at home," she said.
Some of the material used for instruction comes from Common Sense Media, whose slogan is "For what your kids are into before they get into it." Topics covered include cyberbullying, chatting online, and how digital footprints are made and used.
After working with the program for three years, Coffelt said she gained insight into which students benefit the most.  "Middle school is a time when children are going through a lot. Their reasoning skills are not fully developed," she said.
She added that the skills often learned about talking to strangers can also apply to chatting with strangers online.
"It's important that they learn that the skills they apply when they're talking to people in person should apply to social media," Coffelt said.
Educators from both public and private schools also shared one more thing they observed by working with students.
"The students who spend a lot of time with technology tend to get caught less. The students who get caught, they're lonely. They don't have a good relationship with their parents. There's room for the snake that sneaks in," Chancellor said.
NEXT: Law enforcement prioritizes children's online safety, plus a chilling announcement about a new online scheme targeting the young.
Related Links:
Is the V.I. Vigilant Over Risks Of Cyber Devices For Children?