Dozens of children and parents excitedly stood in line at the V.I. Children's Museum in St. Thomas, awaiting a moment with Santa Claus. Six-year-old Yannah Daswani was at the front of the line. She smiled from ear to ear as Santa gave her a present and posed for pictures with her and her mother.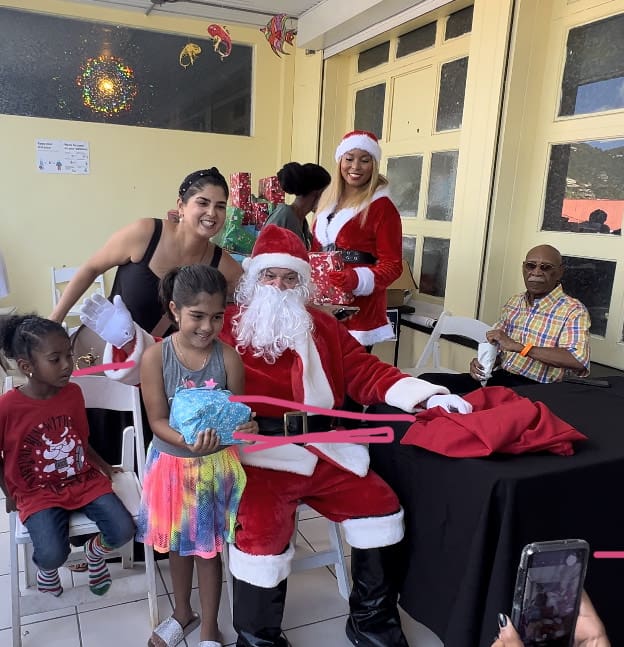 "She's so excited," said Shaira Daswani, Yannah's mother. It's amazing to see the Christmas spirit back. We are so excited," she said.
The Christmas festivities kicked off Thursday, at the V.I. Children's Museum, for the 3rd Annual Children's Parade. The event was organized by the Office of Gun Violence Prevention, with support from the Community and Police Association of St. Thomas, numerous sponsors and local organizations. Over a hundred gifts in total are distributed at the V.I. Children's museum and also at the Family Resource Center.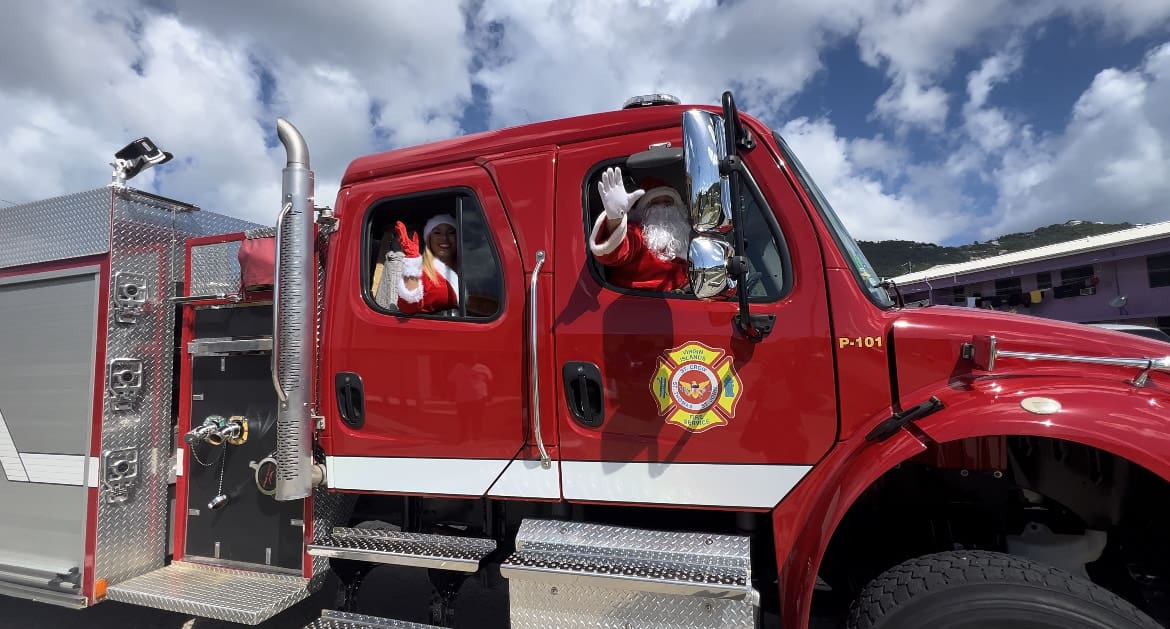 "We still have hundreds and hundreds of more gifts to give. The children are excited. Some didn't know where the Children's museum was, but now they can see it and enjoy it. I'm very excited," said Bruce Flamon, the outreach officer for the Office on Gun Prevention. Flamon helps organize the event every year, which includes gift distributions and the Children's parade.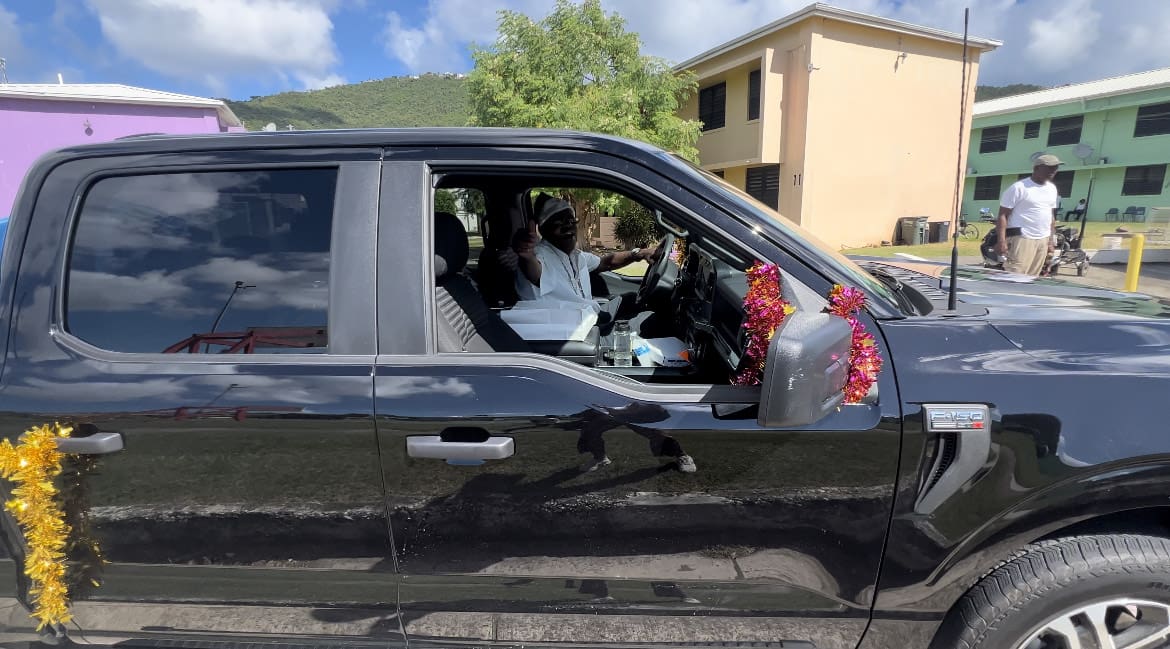 "What was special to me, we took the parade through the housing community, not on the waterfront. It went through the housing community, and the children saw Santa. This year has been awesome," Flamon said.
The third Annual Children's Parade this year honored former USVI senator, commissioner, and community advocate Liston Davis. He was a part of the parade as it started from the Omar Brown Sr. Fire Station and went to the V.I. Children's Museum in Havensight. Davis said he was very grateful to receive the honor.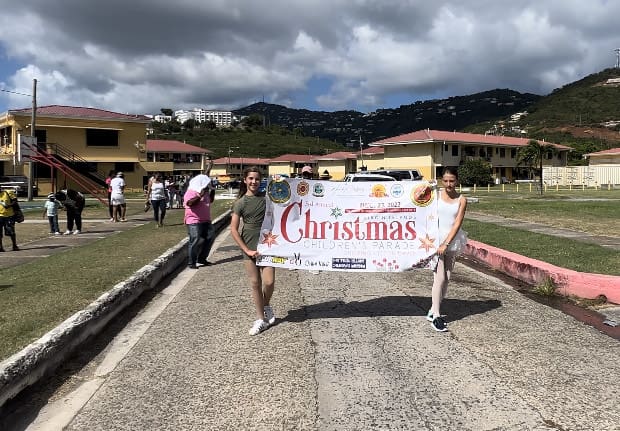 "I don't have words to describe the feeling. I appreciate it from the bottom of my heart. It surprised me. It really surprised me. Sometimes, it makes me feel as though I want to cry. I really appreciate it. I want to thank all those that were responsible for giving me this honor today," said Liston Davis.
"It touched my heart, seeing the youngsters enjoying themselves. They're all looking forward to talking to Santa, very nice. The crowd is big. I was here last year, and the crowd here seems to be much larger. It's unbelievable."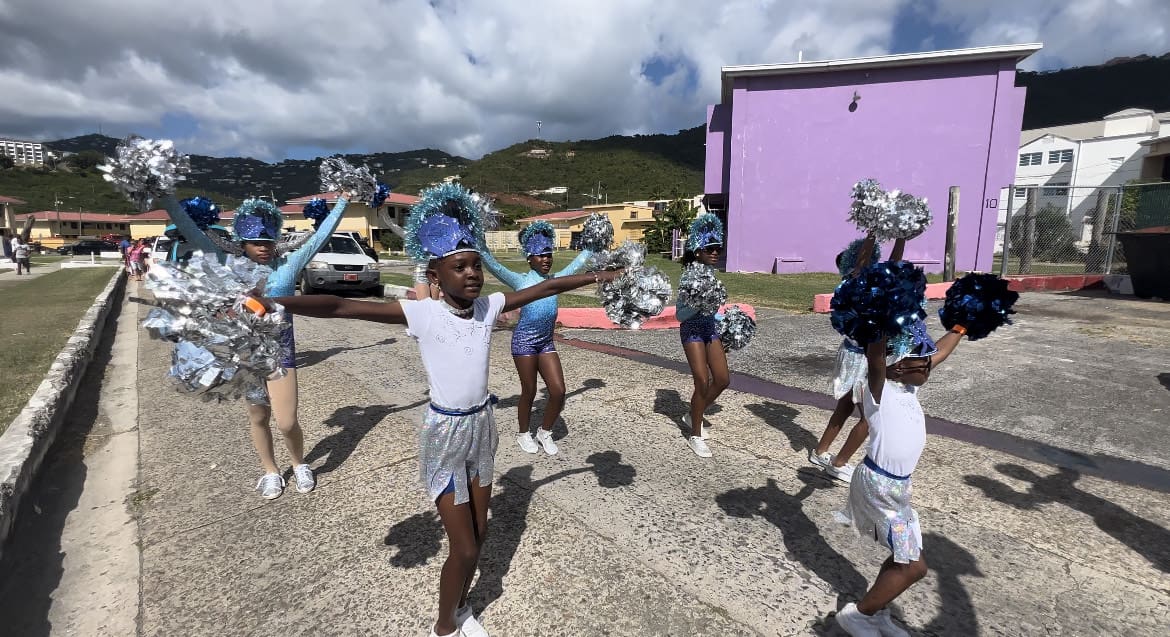 More than 100 children and parents were in attendance at the V.I. Children's Museum. Executive Director of VICM Chantel Hoheb couldn't be happier with the turnout and the excitement from families.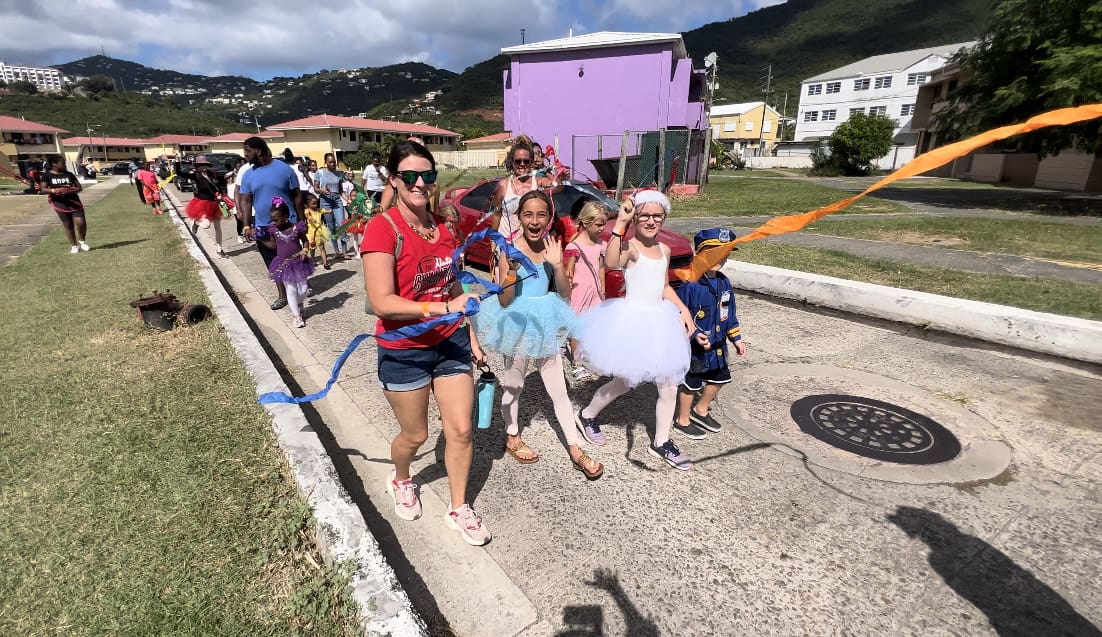 "That's literally what Christmas is all about. This year was twice as big as any year before so I have to thank everyone who organized it, Bruce and Tracy Flamon, the Office of Gun Prevention. They did such an amazing job. The kids were so excited to be in the parade, to get gifts after, and then to see Santa. I'm almost as excited as the kids. I'm still shaking. I'm so happy people came together and made this happen for the kids. It's amazing," said Chantel Hoheb.
"I want to thank everyone and wish Merry Christmas, Happy Chanukah, Happy Kwanzaa, whatever you celebrate. Happy that, merry that because we truly appreciate you all. The support we've gotten since I've been here in the last three years is amazing. We couldn't have done it without you all. I'm super grateful for everyone," she said.