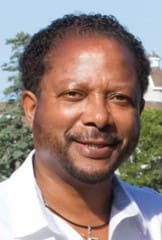 Dr. Warren D. Briscoe died on Dec. 3.
He was preceded to heaven by his parents: Emma Hansen and Duval Briscoe; and siblings: Morris Moorehead, Glenn Moorehead, Dorothy Horsford, Eugene D. Briscoe, Arlene Lucas and Idalia Payne.
Warren is survived by his wife, Trevena; daughter Cehara; sons: Ajhi, Kalek and Karim; sisters: Shirley O'Reilly and Delita Civil; brothers: John Briscoe, and Duval O. Briscoe, sisters-in-law Carmela Moorehead, Levelle Briscoe, Rachel Moore, Natasha Douglas, and Lisa Randolph; brothers-in-law: Marechal Moore, James Douglas, Joseph Randolph and Melwood Civill; special friends: Eszart Wynter, Kurt Walcott, Rosanna Lynch and Dr. Jean Noel as well as other relatives and friends too numerous to mention.
The funeral service will be held on Tuesday, Dec. 27, at St. Peter's Episcopal Church. A viewing will begin at 9 a.m. with service at 10 a.m. Interment will follow at Christiansted Cemetery.
Professional funeral services are entrusted to James Memorial Funeral Home Inc.