Leaders in the Virgin Islands paused Monday morning to mark the death of former Gov. Roy Lester Schneider. Schneider died Sunday at age 83. He was the fifth elected governor of the territory and served in the mid-1990s.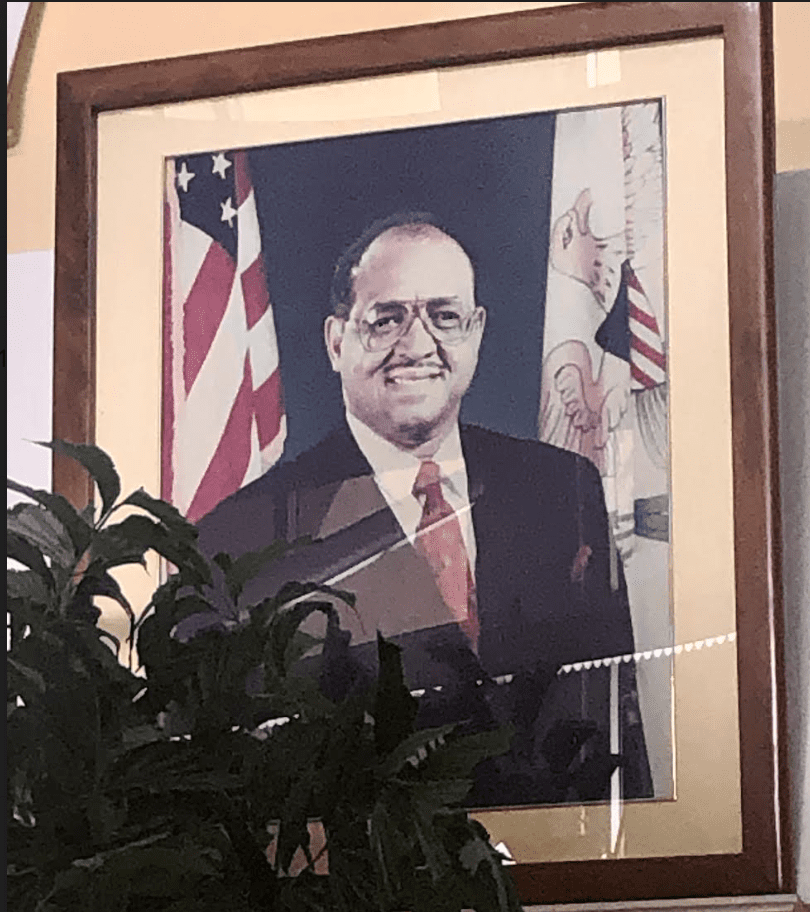 But before he joined the V.I. government as commissioner of Health and later as governor, Schneider was recognized as a decorated veteran of the Vietnam War and as a cancer surgeon. He also served on the faculty at Howard University, in the teaching hospital for its medical school.
While serving as Health commissioner from 1977-1987, Schneider was credited for initiating the territory's first kidney transplant. He also established boards of trustees for the territory's hospitals.
In May 2005, the St. Thomas Hospital was renamed in his honor. Upon word of his death, the current hospital chief offered a condolence message.
"The Schneider Regional Medical Center team is saddened by the passing of Dr. Roy Lester Schneider and we express our sincere condolences to his wife, Barbara, and to his family," said medical center Chief Executive Officer Tina Commissiong.
"Dr. Schneider contributed significantly to healthcare in the U.S. Virgin Islands as a practicing physician, as the Commissioner for the Department of Health, and as the Governor of the U.S. Virgin Islands. Dr. Schneider's service to the people of the U.S. Virgin Islands and his impact on our healthcare system will not be forgotten."
During his single term as governor, Schneider led the response and recovery from Hurricane Marilyn in 1995. His service as territorial leader was acknowledged on Monday by the current territorial leader, Gov. Albert Bryan Jr.
"I was saddened to learn another one of our Great Virgin Islanders has passed. His accomplishments will undoubtedly be celebrated for generations to come. As a scholar, doctor, and former Governor, he blazed a trail of success and a standard of excellence. He will be missed. My deepest condolences to his family," Bryan said in a statement.
Acting Gov. Tregenza A. Roach has ordered that all U.S. and Virgin Islands flags on public buildings and grounds are to be flown at half-staff in honor of Schneider. Roach also is asking all owners of all private and federal buildings in the territory to fly their flags at half-staff in honor of the former governor.
Roach paid tribute Monday to a man he said won recognition and respect from the territory, his profession, and the nation.
"Dr. Schneider was highly regarded by those whom he encountered. His unwavering work ethic, care for patients, and professionalism placed him at the helm of being a sought-after physician for decades in the medical field. His commitment to public service earned him the noteworthy distinction of the St. Thomas hospital being named in his honor," said Roach.
"His passion, insight, and innate leadership abilities placed him at the forefront of being an influential and impactful Governor of the U.S. Virgin Islands. As the 5th elected governor, he served with pride and possessed a commanding presence that earned him great respect. Throughout his political career, he left his mark on the territory as he remained devoted to his role as Governor," Roach said.
Senate President Donna Frett-Gregory called on the people of the Virgin Islands to reflect on Schneider's lifetime contributions.
"We must honor those who put themselves up for public service or answer the call to duty, Former Governor Dr. Roy Lester Schneider did both admirably and was well respected as a physician and leader. We mourn the loss of another former governor and valiant Virgin Islander," said Frett-Gregory.
"To his family, friends and loved ones, there are no words we can offer that will lessen your grief, however, it is my prayer that you find solace in knowing he made a profound impact on our territory and its people. May God provide you strength in the upcoming days and in your time of grief," the senate president said.
Roy Lester Schneider was born May 13, 1939, to Aluvis Schneider and Winnifred De Graff Schneider. He married Barbara Watson and he had three children, Roy Jr., Mark and Suzanne. He was the recipient of the Vietnamese Honor Medal, a Bronze Star from the U.S. Army, and an honorary Doctor of Philosophy from Morehouse University School of Medicine.
Schneider was also a graduate of Howard University Medical School in 1965 and was a member of the Alpha Phi Alpha Fraternity. He served as the Virgin Islands Commissioner of Health from 1977-1987.
Editor's Note: This story has been corrected to reflect that former Gov. Roy Lester Schneider was a member of the Alpha Phi Alpha Fraternity, not Alpha Phi Kappa.