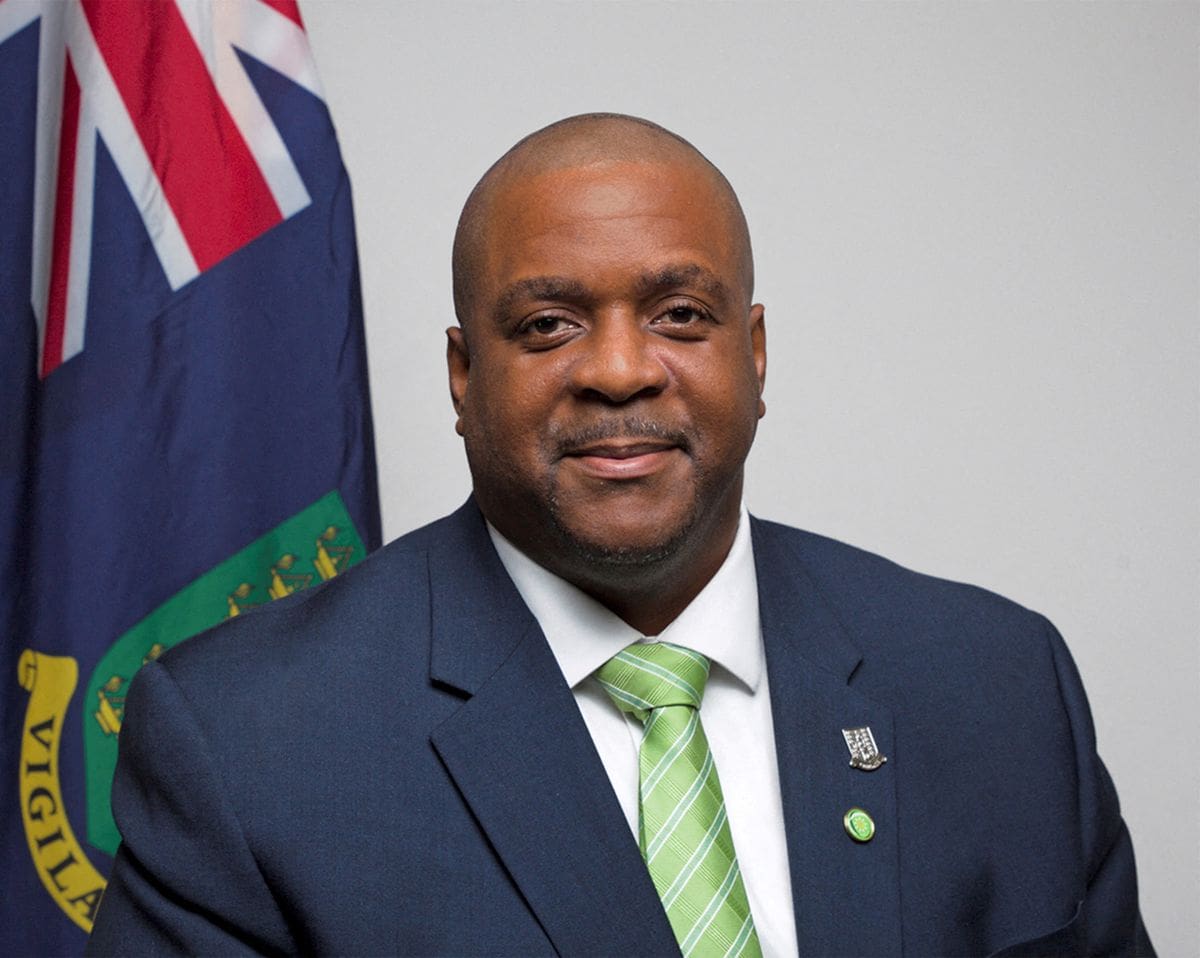 A Florida judge has pushed the drug smuggling trial of former British Virgin Islands Premier Andrew Fahie back to July 2023.
In court documents filed Friday, Judge Kathleen M. Williams granted Fahie's attorney's request for the seven-month delay from an earlier Jan. 9, 2023 trial date.
"The court finds that the ends of justice served by granting this continuance outweigh the interests of the defendant and the public in a speedy trial," Williams wrote.
Prosecutors and Fahie's attorneys were still combing through mountains of potential evidence, including more than 8,000 minutes of audio tape of Fahie and co-defendants allegedly plotting drug smuggling, money laundering, and other crimes.
Three other court filings in the case remained sealed Monday — possibly responses to Fahie's request for the identity of the people who made the recordings. Fahie's attorney had initially sought the identity of the informant in August but withdrew the request only to ask again in October. In an early December court filing, Fahie's lawyer promised not to make the identity public.
U.S. prosecutors charged Fahie and two co-defendants, former BVI ports managing director Oleanvine Pickering Maynard and her son Kadeem Maynard, with an array of drug smuggling and money laundering charges. They have pleaded not guilty.
Fahie has been free on $100 million bail since June, ordered to wear an electronic monitoring device and to not leave his daughter's Florida apartment. Maynard and Pickering Maynard remain in Florida jail cells.
A superseding indictment filed in November charged Fahie and Maynard with conspiracy to import a controlled substance. The new charges are in addition to existing charges prosecutors leveled after their April arrests.
Fahie, 51, and Pickering Maynard, 60, are charged with conspiracy to import a controlled substance (cocaine), conspiracy to engage in money laundering, attempted money laundering, and foreign travel in aid of racketeering.
Maynard, 31, has been charged with conspiracy to import a controlled substance (cocaine), conspiracy to engage in money laundering, and attempted money laundering.
They face the possibility of life in prison and $10 million in fines if convicted on all counts.
The trio was arrested April 28 following a months-long sting operation by the Drug Enforcement Administration, which alleged in a criminal complaint that they agreed to arrange safe passage of cocaine through the British Virgin Islands in return for payments of millions of dollars in cash.
Fahie and Pickering Maynard were arrested at the Miami-Opa Locka Executive Airport where, according to court filings, they thought they were meeting members of the Mexican Sinaloa drug cartel to get $700,000 in cash. Maynard was arrested the same day on St. Thomas on a trip to arrange his first shipment of cocaine, as well as pick up a satellite phone and $30,000 in bribe money, prosecutors have alleged.
Prosecutors allege the group's illegal activity started around Oct. 16, 2021. Last week, prosecutors shared tape recording evidence from November 2021 with defense attorneys, as well as two discs of video clips from the day of the accuseds' arrests.
According to the superseding indictment, Fahie, Maynard and Pickering Maynard face 10 years to life in prison on the drug charges and 20 years on the money laundering charges if convicted. The racketeering charge carries a maximum penalty of five years.
They could also face fines of up to $500,000 on the money laundering charges, $250,000 up to $10 million on the drug charges, as well as forfeiting any property that was derived from illegal dealings, according to the superseding indictment. The racketeering charge carries a maximum fine of $250,000, it said.