'Twas the night of the Lighted Boat Parade, when all through the harbor, not a fish was lurking, not even a shark that was smarter. Many boats were strung with lights with hopes that they would win for being the most bright.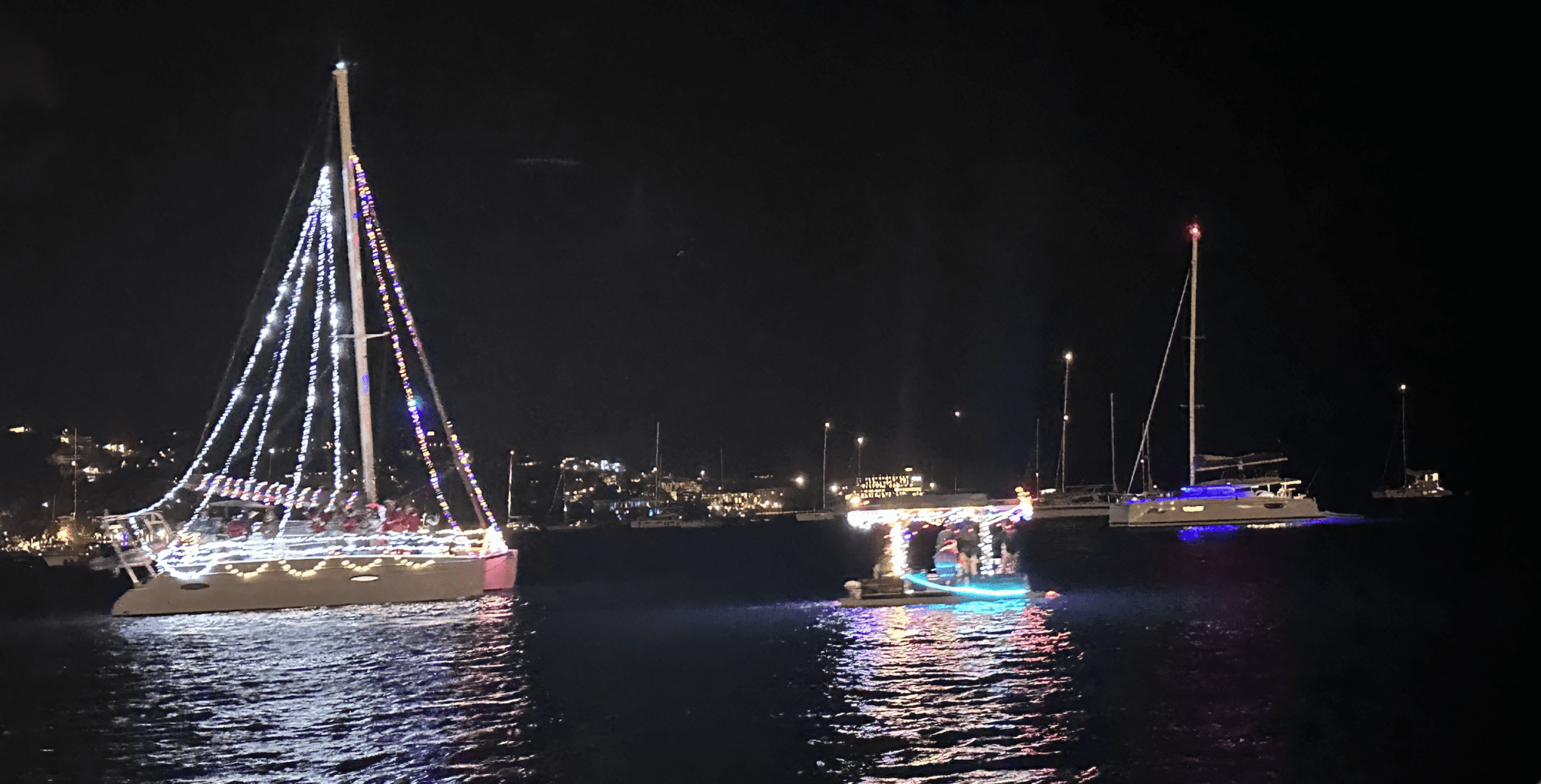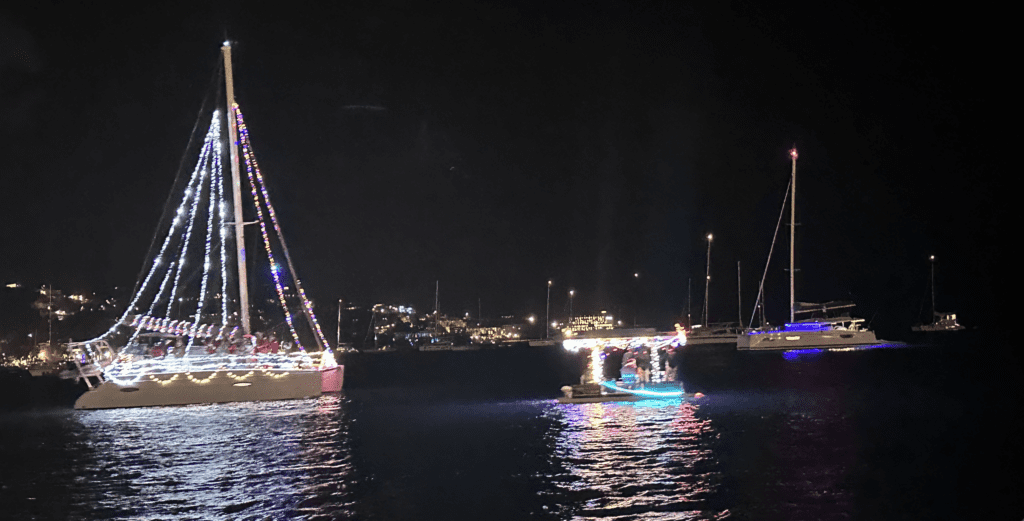 The captains were seated up at the wheel, with visions of trophies in their hands they could feel.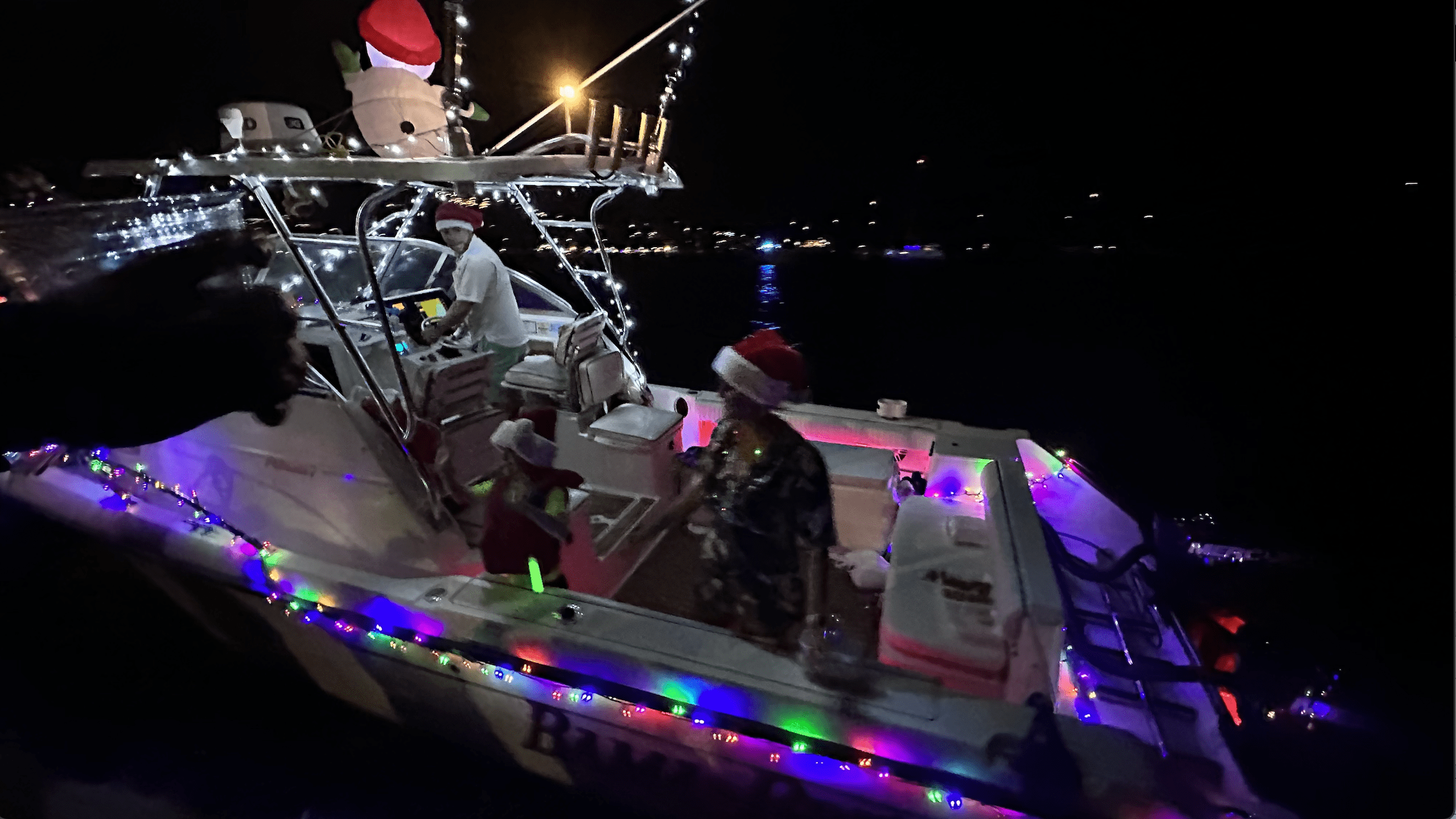 And families standing on the waterfront and friends beside them, ready to see boats lit up like gems.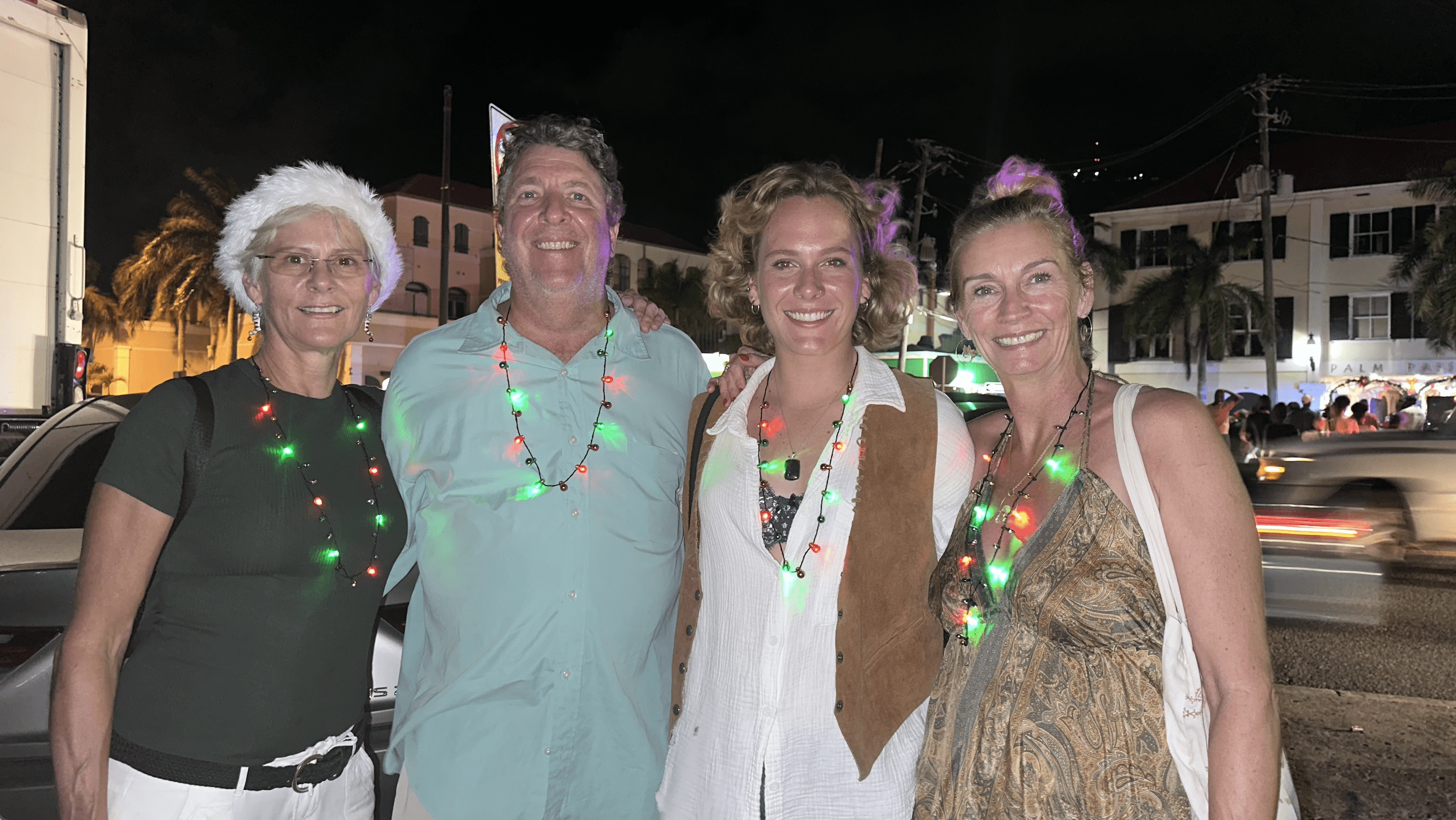 When out on the water arose, a lot of laughter, showing that community coming together really matters.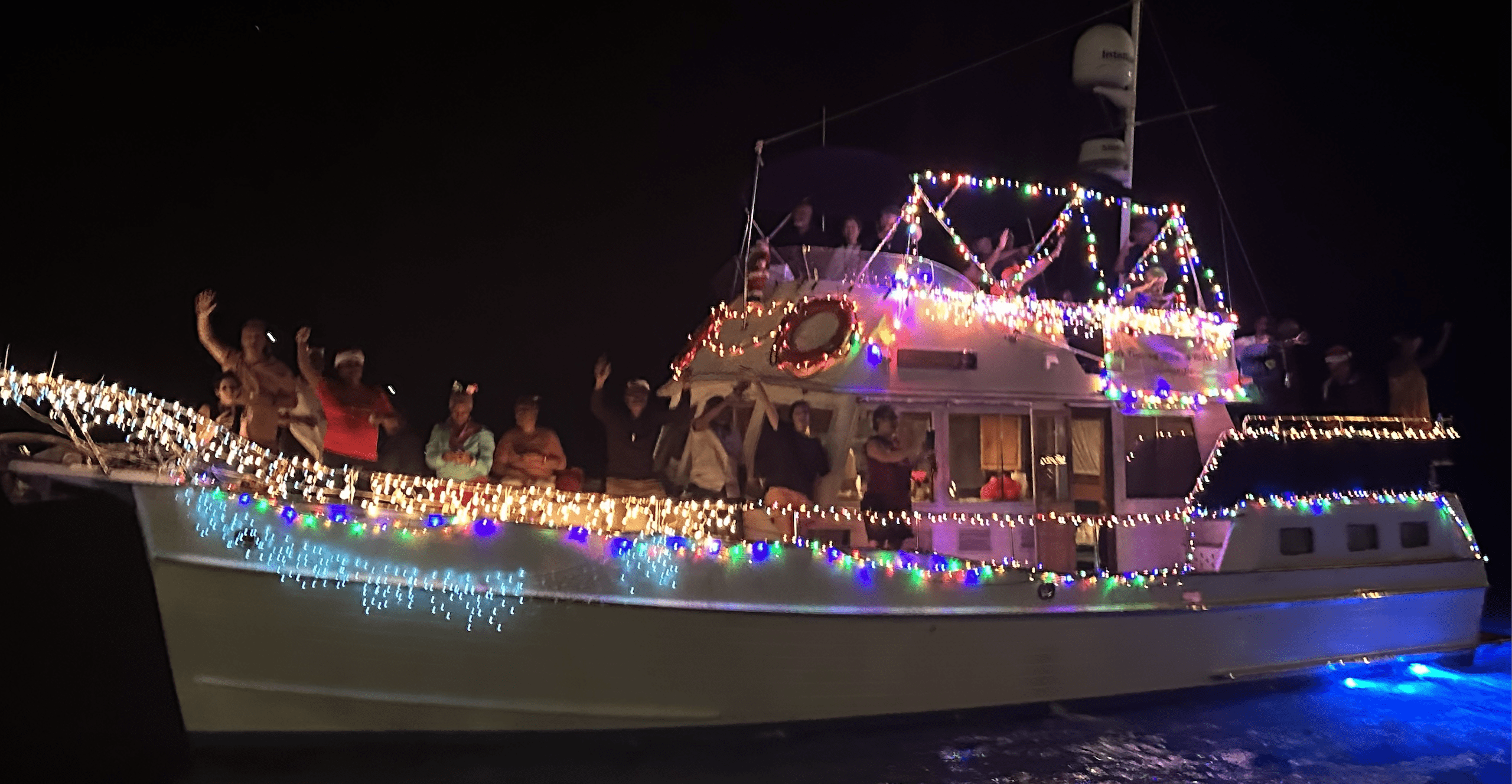 Thomians, Crucians, Johnians and tourists alike enjoying the lighted boat parade and all the hype.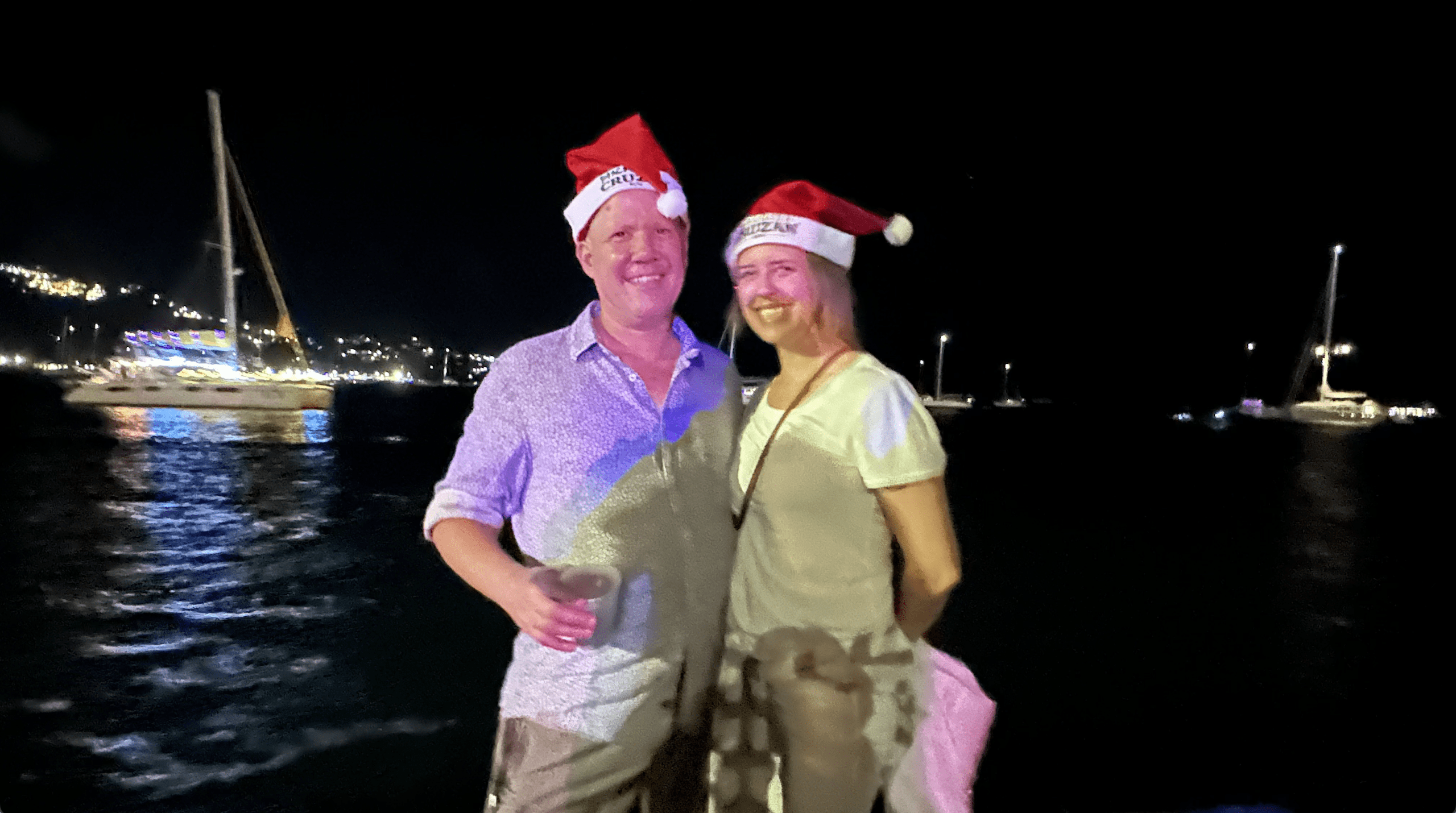 Twelve boats, a combination of motor and sailing vessels ranging from 16' to 50′, took part in the parade Friday night, according to Lighted Boat Parade Director Erik Ackerson.
Capt. Kevin Wenk and the Solar Picnic Boat from Water Island took first place.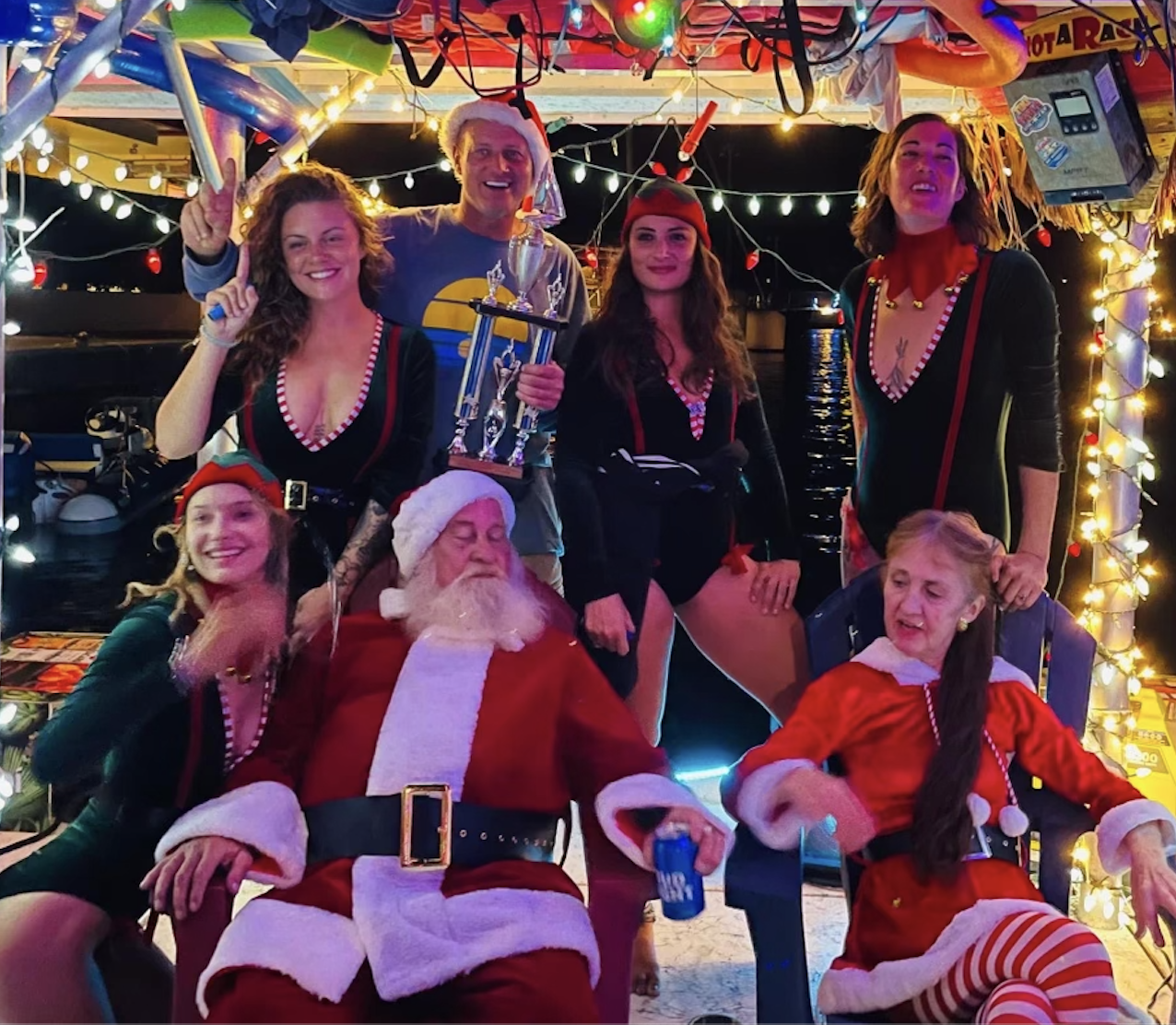 Capt. Mark Eddy and M/V Pirates Penny took second place, and third place went to Capt. Jay Pennington A/V Days Like These.
Ackerson said the crowds were tremendous and mixed with cheers and shouts of "we missed you."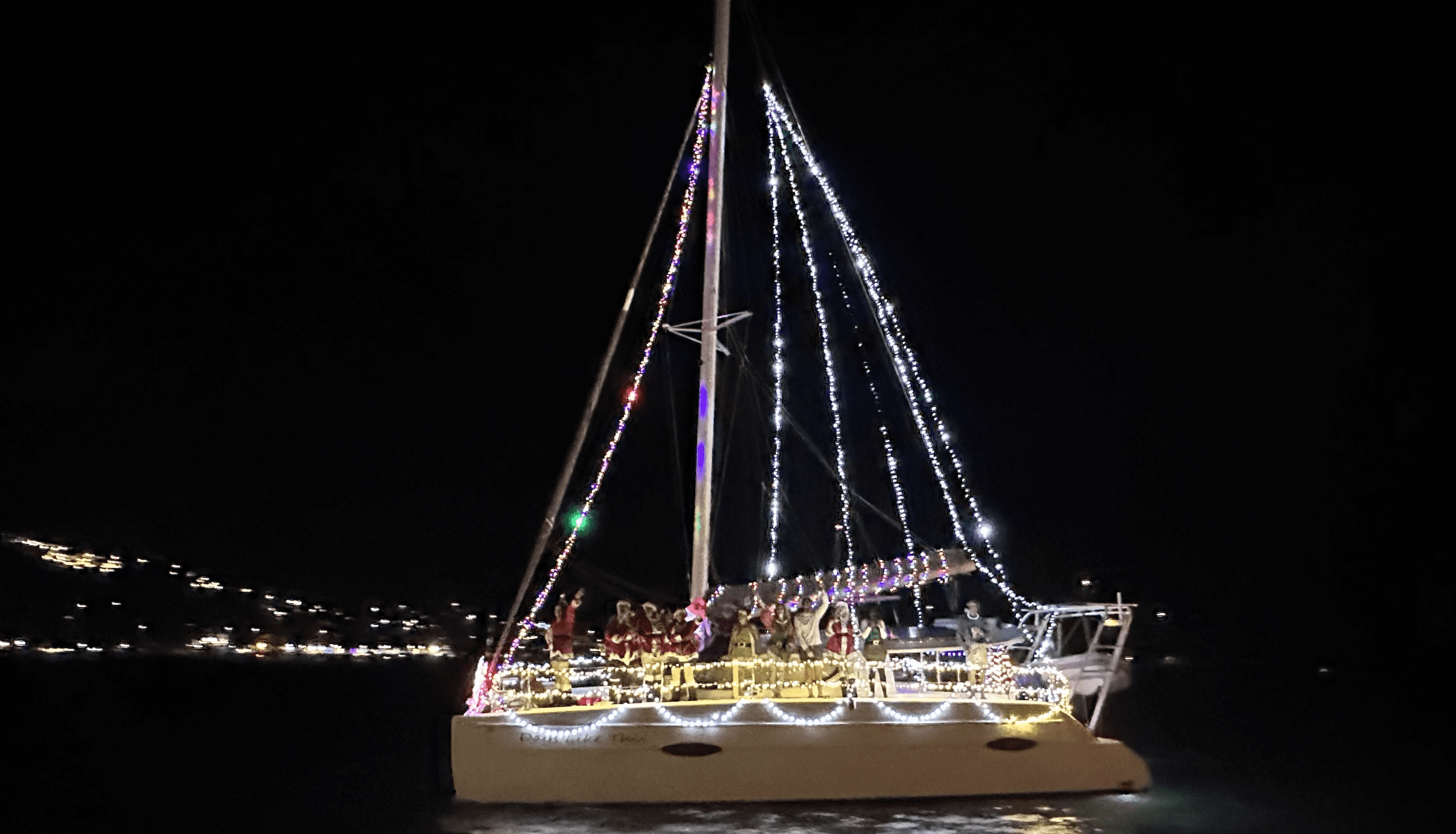 The vessels returned safely to Crown Bay Marina, and the awards presentation was hosted by Tickles Dockside Pub, he said.