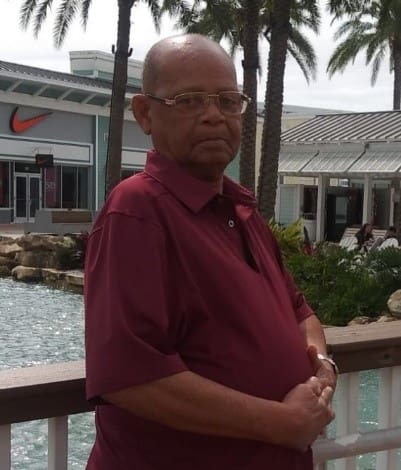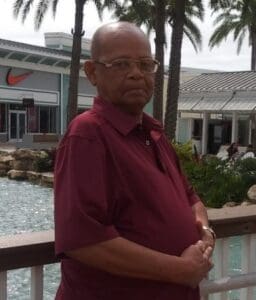 Victor E. Ward, also known as "Ward" or "Molloy," of Tan Tan Terrace, Estate Sion Farm, died on Nov. 26.
He was preceded in death by his wife, Cynthia Ward.
He is survived by his daughters: Sharon Brooks, Cindy Francis and Jennifer Francis; son, Melvin Chesley Rolle; grandchildren: Melvin Jr., Lamar and Jamaal Rolle, Destenee and Deschelle Hodge,  Alexiya Baptiste and Jaedin Brooks; sister, Judith Ward; and brothers: Gene Ward and Mario Ward.
He is also survived by nieces: Judith Ward and Lerna Ward Osbourne; nephew, Alphanso Ward Osbourne; aunt, Cynthia Ward; uncles: Godwin Ward and Wendell Ward; daughters-in-law: Sharon Rolle and Jacqueline Gonzalez-Francis; and son-in-law, Luis Brooks.
Other survivors include special friends: The St. John's Episcopal Church Men's Chorale and family, St. Peter's Episcopal Church and family, The Magicians Domino Club, Ms. Betty Tutein, Toya Seales, Monica and Bernard Jacobs, Mr. Buck and family, Mr. Walcott, Angie and family, Mary Abbott and family, Mr. Kenny, Mike Tutein, Mario Golden, Melvin, Melvin "Mello" Armstrong, Luz Armstrong and family; as well as cousins and other relatives, and a host of family and friends too numerous to mention.
A viewing will be held at 9 a.m. followed by the funeral service at 10 a.m., Tuesday, Dec. 20, at St. John's Episcopal Church. Interment will be at Kingshill Cemetery.