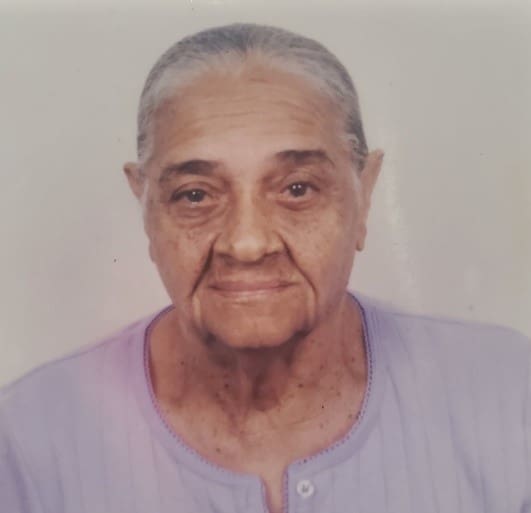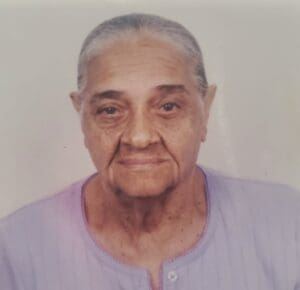 Aida Ayala of Estate Mon Bijou died on Dec. 5. She was 93 years old.
She was preceded in death by her spouse, Pedro Bennett Cotto; mother, Julia Martinez; father, Juan Ayala; daughter, Aracelis Bennett; and sons: Reynaldo Bennett, Pedro Bennett, Jr and Roberto Bennett.
She is survived by her daughter, Elizabeth Bennett; sons: Angel Luis Bennett and Carmelo Bennett; and grandchildren: Myra Padro, Michelle Encarnacion Gaskin, Pedro Bennett, Wilberto Bennett, Marco I. Bennett, Omayra Bennett, Jeffrey Bennett, Neisha Liz Bennett, Aida Iris Bennett, Raynaldo Bennett Jr., Regie Bennett, Roberto Bennett Jr. and Edgardo Bennett.
She is also survived by great-grandchildren: K'Lanni Gaskin, Kleshelle Gaskin, Omayra Lee Santiago, Jeffrey Bennett, Mariah Lee Santiago, Linda Lee Bennett, Thaliza Bennett, Zulimy Bennett, Marcos I. Bennett, Jr. and John Bennett; brothers: Gilberto Sanchez and Felipe Perez Ortiz; nieces: Marihel Sanchez and Linora; and nephews: Felipe Perez Jr., Oshaldo Perez, Julio Perez and Gilberto Juan Sanchez.
Other survivors include her aunt, Ramona Caldona de Monell; daughters-in-law: Awilda R. Bennett and Irenes Perez; sisters-in-law: Marta Sanchez and Gloria Perez; cousins and other relatives: Noelia, Merry, Nilsa, Brunilda, Hector, Antonio Soto, Sonia and Sorida Soto; and other relatives and friends too numerous to mention.
A viewing will take place at 9 a.m. followed by a funeral service at 10 a.m., Monday, Dec. 19, at Iglesia Hermanos Unidos En Cristo "Zion." Interment will be at Kingshill Cemetery.