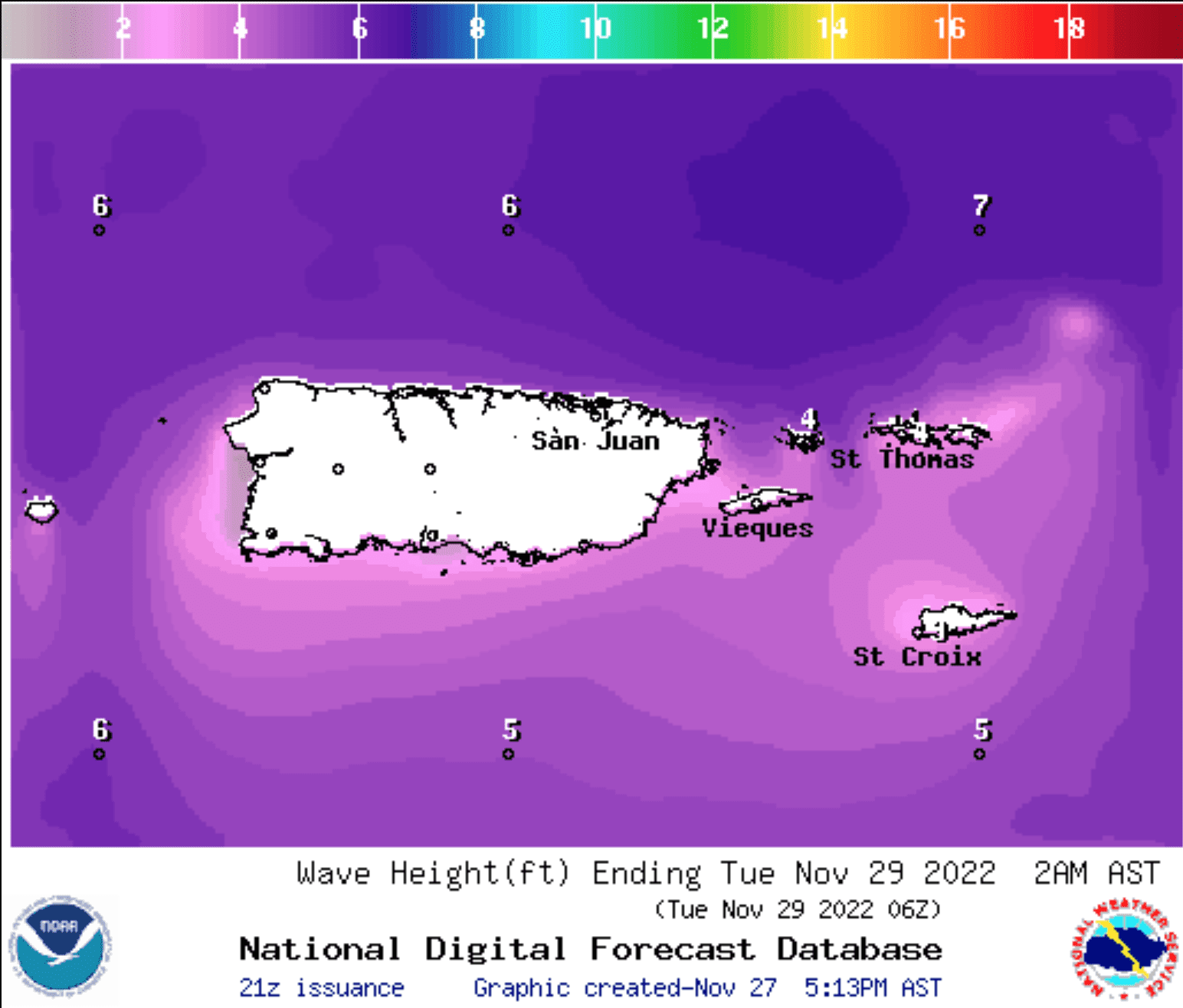 The National Weather Service in Puerto Rico issued a statement on Sunday afternoon warning of an increased risk for rip currents during the first half of this week for areas of Puerto Rico and the northern U.S. Virgin Islands. According to the NWS, a High Rip Current Risk will be in effect from 6 p.m. AST Monday until 6 a.m. AST Wednesday. Additionally, a High Surf Advisory and a Small Craft Advisory are in effect for portions of Puerto Rico and the northern USVI until 6:00 a.m. AST on Wednesday.
The elevated risk of rip currents and dangerous swimming conditions is due to a northerly swell that will begin to impact the islands starting Monday. Waves may reach between 6 and 9 feet in some areas, and there is the possibility for localized flooding along the coastlines. 
"If you become caught in a rip current, yell for help. Remain calm, do not exhaust yourself, and stay afloat while waiting for help. If you have to swim out of a rip current, swim parallel to shore and back toward the beach when possible. Do not attempt to swim directly against a rip current as you will tire quickly," according to the statement from the National Weather Service.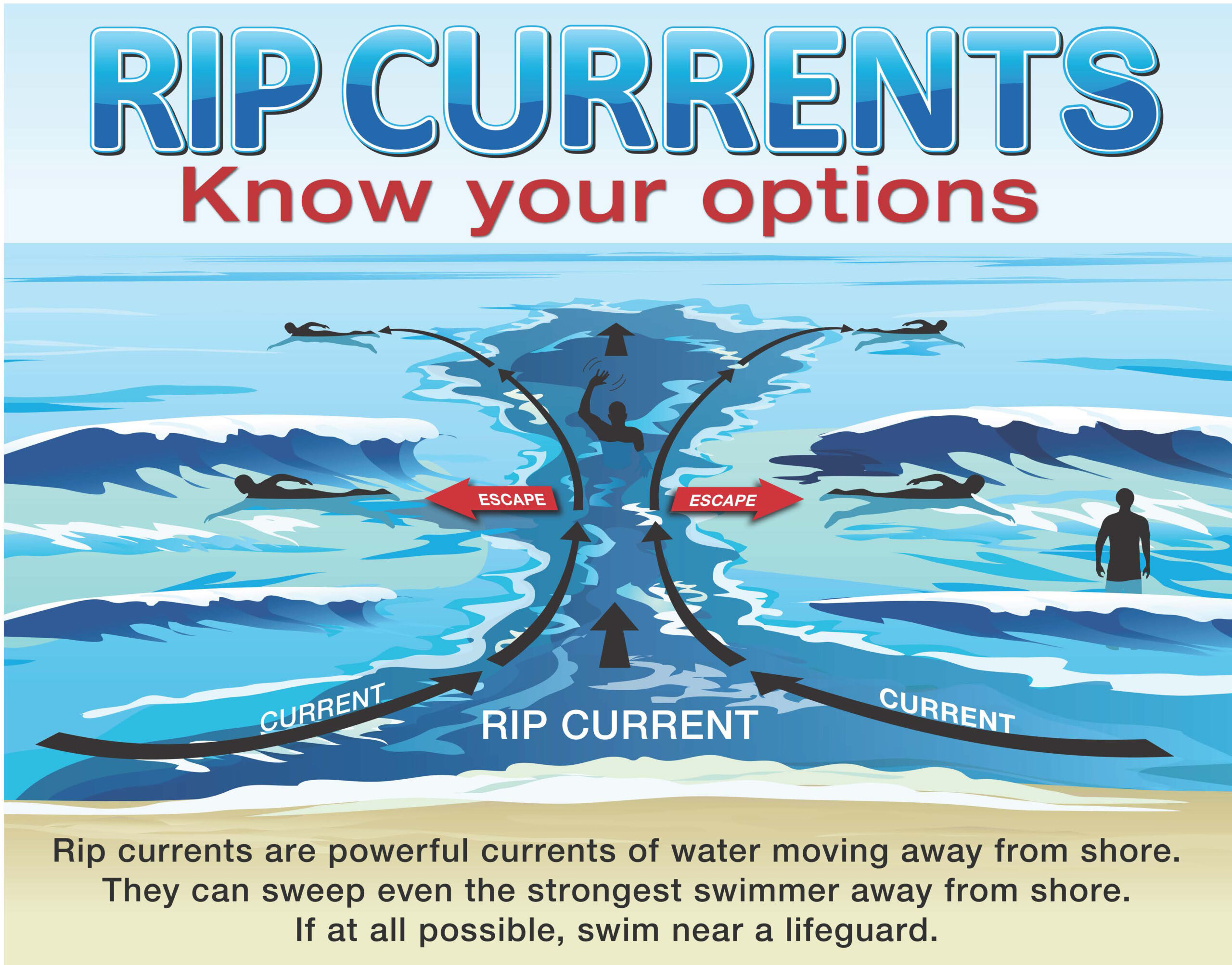 Swimmers and surfers are advised to take extra precautions, as well as small craft operators. Additional updates will be posted to the V.I. Source Weather page as they become available. 
Residents and visitors in the USVI can always stay updated on weather systems and alerts on the V.I. Source Weather page and sign up for alerts from the National Weather Service and the Virgin Islands Territorial Emergency Management Agency.