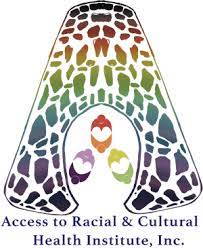 The Robert Wood Johnson Foundation has selected Access to Racial and Cultural Health (ARCH) Institute Inc. and project partner University of the Virgin Islands Caribbean Exploratory Research Center (CERC) as a grantee of its Using Local Data to Address Structural Racism grant program.
Robert Wood Johnson Foundation, in partnership with the Urban Institute (Urban), awarded 38 grants nationally to help communities use data to improve community conditions that have been shaped by structural racism through projects focused on housing, transportation, environmental conditions, community safety and policing as well as other areas.
The Virgin Islands Safe Communities Project will demonstrate the effectiveness of utilizing data to inform public policies and leverage local funds to combat crime, implement prevention programs, and revise school disciplinary policies. The findings from the project are expected to demonstrate the root causes of crime in the Virgin Islands and to help identify public policies specifically associated with structural racism.
With this information, leaders and policymakers can manage how they allot funds, revise and develop policies, and support strategic interventions to reduce the incidence of violence and criminal activity, particularly in low-income neighborhoods.
Over the coming weeks, across the territory, the Virgin Islands Safe Communities Project will hold town hall meetings; conduct key informant interviews with policymakers, public safety leaders, public health leaders, school leaders and student leaders; host listening sessions with faith-based and neighborhood leaders; and facilitate focus groups with other stakeholders to understand community priorities, safety concerns, and current safety.
Findings will be published for the general public to access after the project concludes in May 2023.
R. W. Johnson Foundation is committed to building a Culture of Health where everyone in America has a fair and just opportunity to live the healthiest life possible. Urban will provide the grantees with technical assistance and peer learning opportunities, as well as document insights for the broader field.
What ARCH Institute accomplishes with this grant will demonstrate techniques and strategies that people across the United States can learn from and adapt to address inequities in their own communities.
"We are very excited to be one of 38 grantees selected and the only grantee from any of the territories. CERC and ARCH Institute have a great relationship partnering on research projects, so we are grateful for their partnership. We look forward to the critical information Virgin Islands Safe Communities will share with all stakeholders including policymakers. This project will highlight the importance of shifting policy-making culture to be more evidence-informed as well as the need for critical investment of local dollars into tier-one prevention services," said Duane Howell, executive director, ARCH Institute.