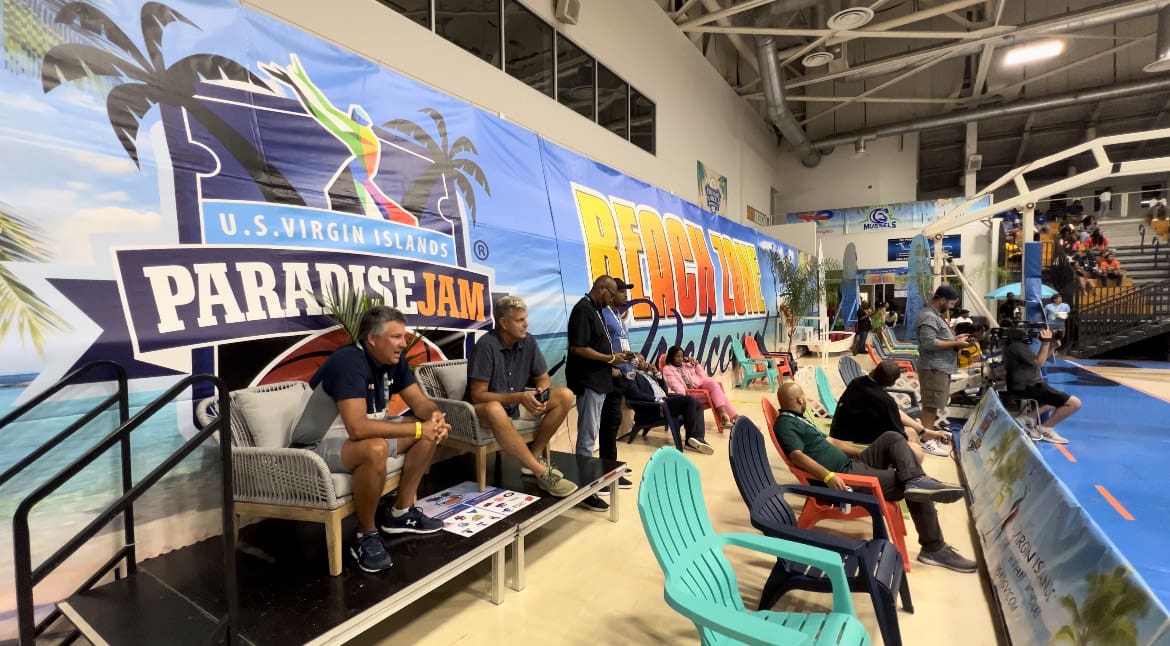 College basketball fans cheered loudly as players like Boston College's Makai Ashton-Langford dropped 3-pointers at the opening night of the 2022 Paradise Jam Basketball Tournament, held at UVI's Sports and Fitness Center Friday. But not only fans in the stands were excited. So were the ones just behind the basket hanging out at the Tiki Hut in the "Beach Zone."
"We have this thing called the "Beach Zone," I'm really excited about it," said Nels Hawkinson with a huge smile. Hawkinson is the executive director and founder of Paradise Jam and Basketball Travelers, Inc.
"It's about 84 feet long by about 17 feet wide. It's a corporate box but it's got a sailboat in there. We got a tiki hut, we got a lifeguard station, and a huge beautiful mural blocking the bleachers. It's the only gym in the world with a beach," he said.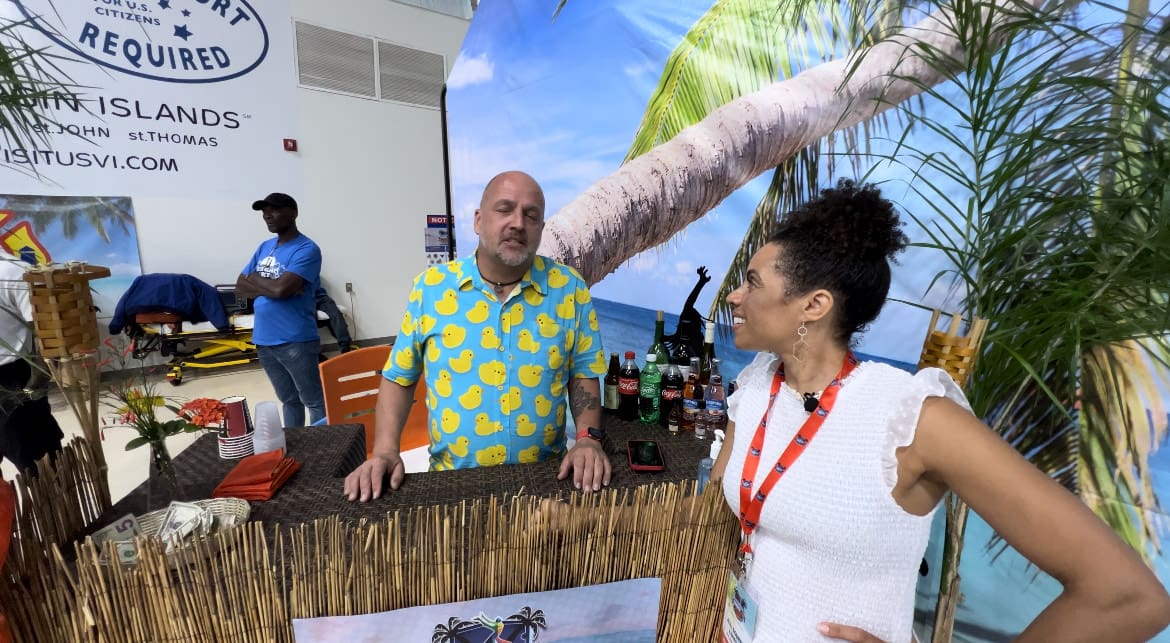 The "Beach Zone" is also used for interviews during the live broadcasts for Paradise Jam on ESPN 3.  It stands out with beach chairs and the new Paradise Jam logo that features a bright, colorful moko jumbie. The logo was co-created with Paradise Jam and the U.S. Virgin Islands Department of Tourism.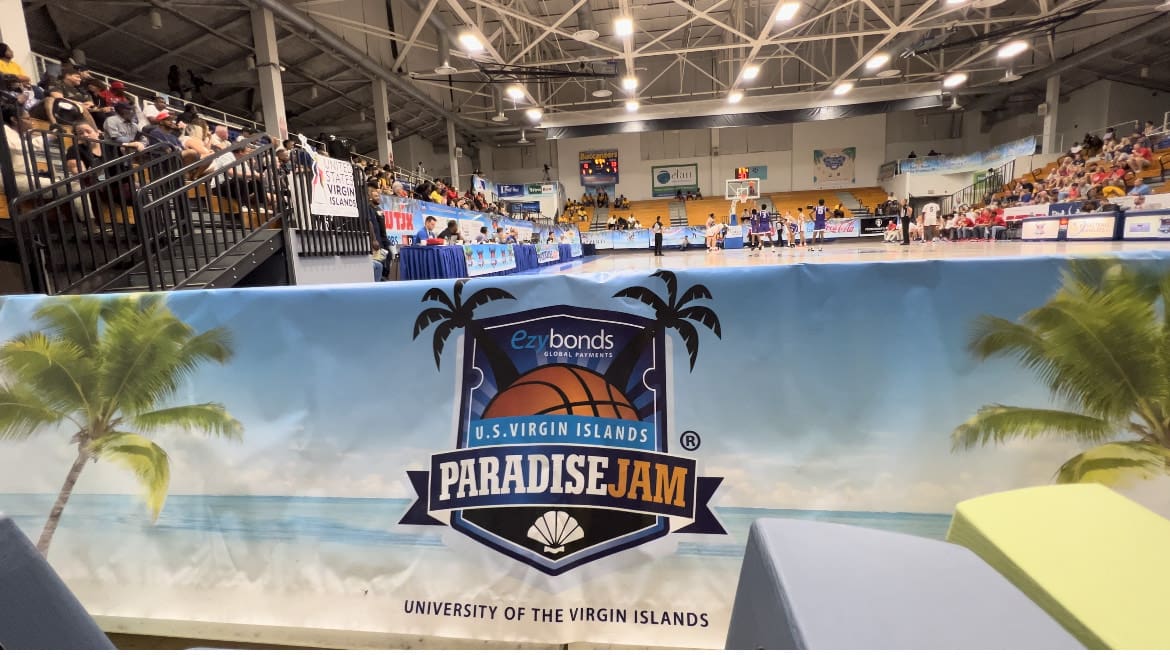 "When people are at home watching it on tv I want them to think 'Hey they got a beach! Those Virgin Islanders must be cool, they must be awesome, we got to check that place out for our next vacation.' So that's why it's there and where you'll find me. In the beach zone, I just love it," said Hawkinson.
The opening night of the Men's tournament for Paradise Jam tipped off with hundreds of fans packing into the gym. For the first time, students from all islands in the territory got to catch the basketball action.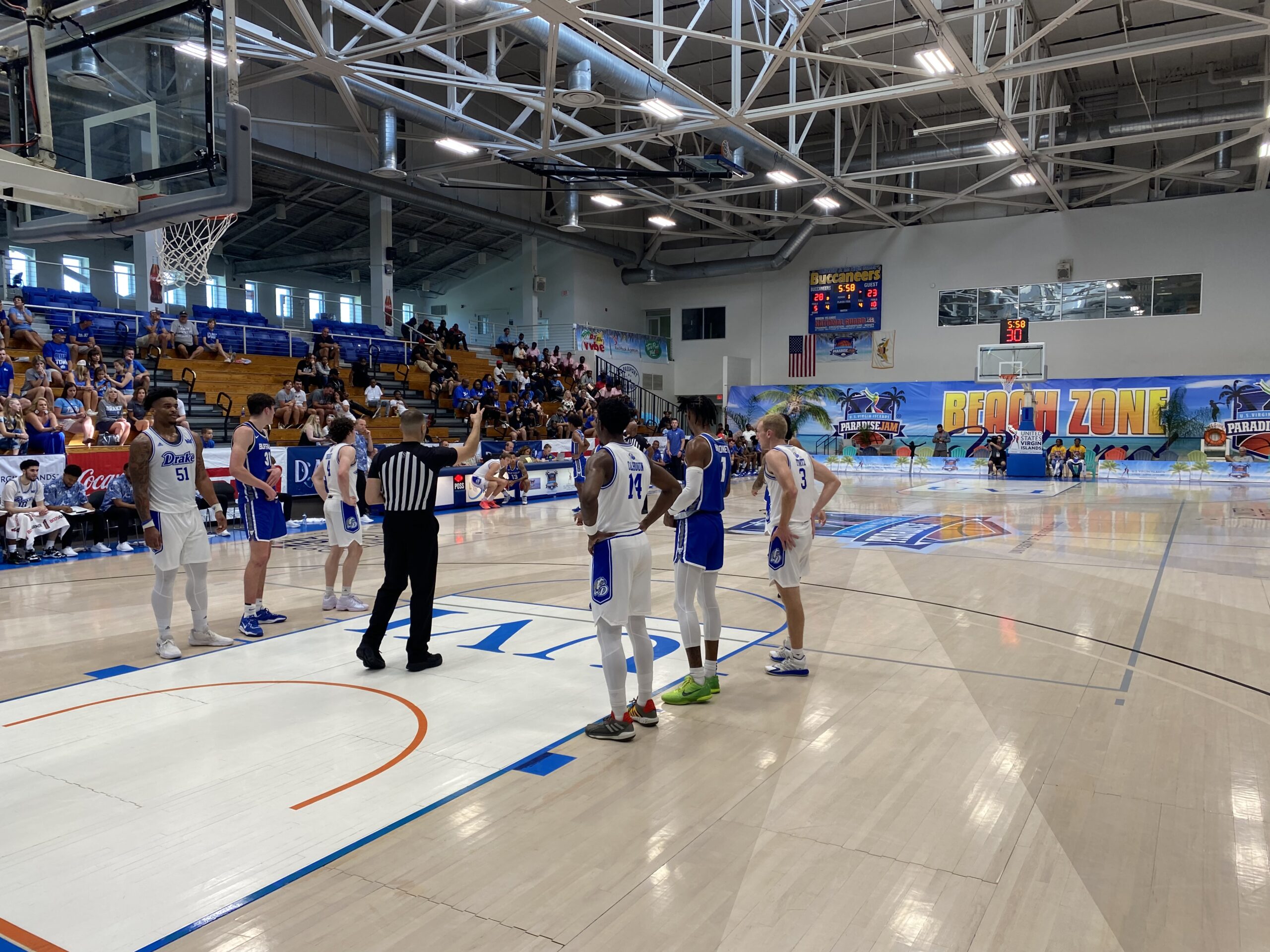 "We had kids from St. Croix about 70 or 80 that came today. We actually had a teacher-student appreciation day today. So we reached out to private schools, public schools, high schools, and elementary schools. We had about 400 students," said Phillipa Castro, a local staff member of Paradise Jam 2022 who helped lead efforts to bring the students to Paradise Jam.
"We might have had an Aliyah Boston, a Tim Duncan here," said Castro.
All students on Friday received a $5 voucher for snacks at the concession stand and free attendance into Paradise Jam.
"We can give them hope. Maybe a light will go on and this will inspire them to do something. We fed them, let them in for free. And I know they were thrilled," said Hawkinson.
The Men's Tournament for Paradise Jam 2022 continues from Nov. 19 – 21. The Women's Tournament begins Nov. 24 and ends on Nov. 26.
"I've given out about 1200 tickets already just to people, just because I want people in the stands. I want you to come, I want you to enjoy and have a great time, it's all family. We're excited, 22 games to go. And if you're around in the next few days and you see me on the beach, I'll give you some tickets too," said Hawkinson.