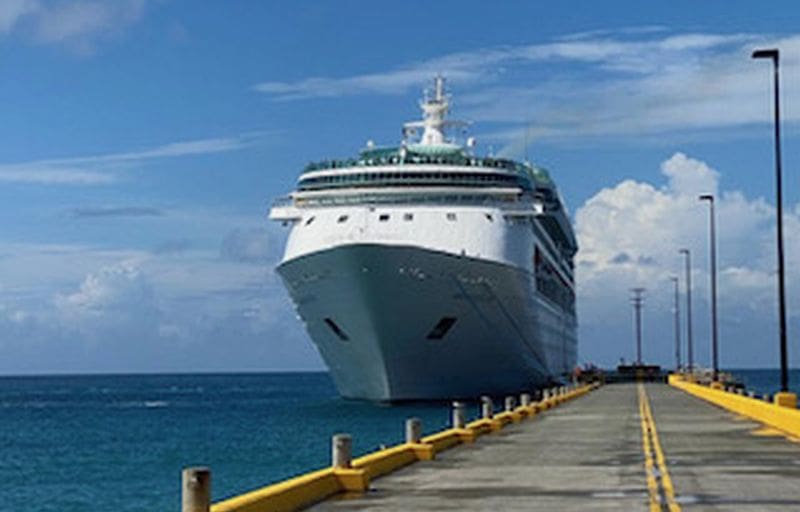 After a weather-induced scheduling flip-flop, the Grandeur of the Seas did indeed tie up in St. Croix Monday morning, Port Authority officials said.
The Royal Caribbean International cruise ship carrying as many as 2,446 passengers and 760 crew docked at the Ann E. Abramson Marine Facility at 11 a.m. and will depart at 7 p.m. as scheduled.
Seeing soggy weather and rough seas in the territory, the ship's captain had notified the Port Authority at around 8 a.m. Monday that the visit was called off. But two hours later the captain had a change of heart, according to the Port Authority.
It's a busy week for Frederiksted, with Royal Caribbean's Voyager of the Seas scheduled to call from 8 a.m. to 6 p.m. Tuesday and Virgin Voyages' Valiant Lady to maker her inaugural visit Wednesday, according to the Port Authority. The Voyager of the Seas could bring 4,000 passengers and 1,200 crew to the territory and the Valiant Lady 2,770 passengers and 1,160 crew.