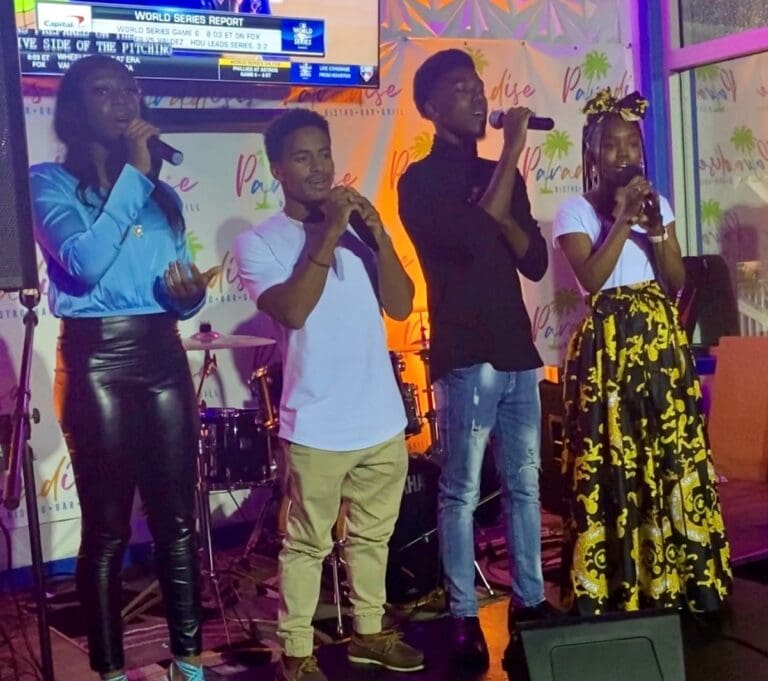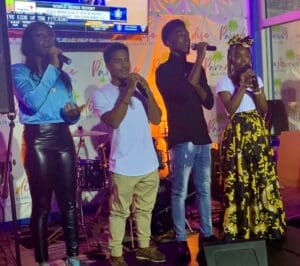 A passionate group of music and arts enthusiasts braved the inclement weather on Saturday evening, Nov. 5, to participate in an event to support young and upcoming artists in the Virgin Islands.
The event — dubbed Mix & Mingle, Arts Program Rollout hosted by ElevateWi Inc. — brought talented young singers, musicians and poets from around St. Thomas to the main stage at Paradise Bistro Bar and Grill.
Despite the weather conditions outside, the vibes inside were just right, skillfully handled by the MC for the evening, the eloquent and gifted Miss Shi Sharai. The evening opened up with a warm welcome and introduction to ElevateWi by Omar Ewen, the organization's president, who shared details on how ElevateWi started with his desire to see a thriving arts scene in the Virgin Islands. This was followed by a beautiful rendition of the Black National Anthem, harmoniously delivered by the four main performers of the evening Jahniya Williams, Vinclan Philbert, Maat 'Queen Amina' Osuji and Ky Odlum. The audience then enjoyed a lineup of soulful performances by each singer.
The evening also included mind-tickling poetry by young, super-gifted poets Nyda Simmonds and Elijah Salem. There were even surprise guest performances by the very talented music educator Miss Kandis Gumbs and ElevateWi's Omar Ewen.
Special recognition and thanks were shared by ElevateWi's president for the various local businesses that have sponsored/supported the efforts of the organization up to this point.
The evening ended off with a presentation by ElevateWi's Vice President Muria Nisbett, Ph. D., who shared the mission and vision of the organization and the upcoming programs for 2023.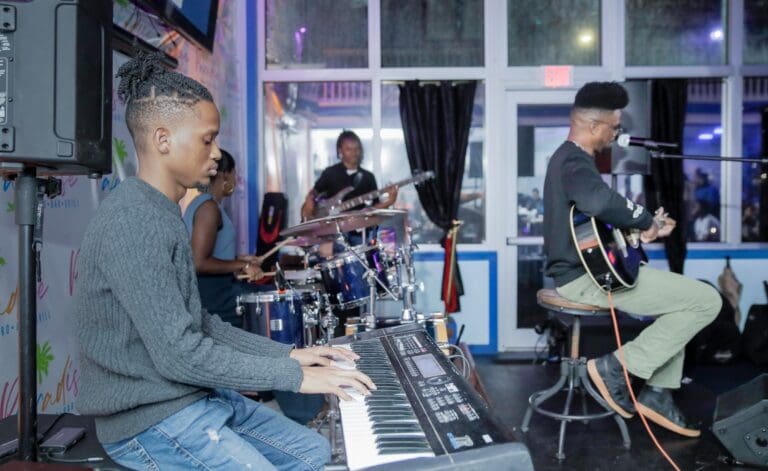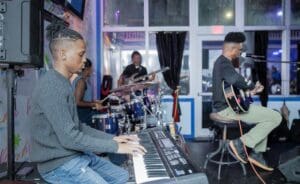 Dr. Nisbett expounded on the issues facing V.I. youth such as post-traumatic stress disorder (PTSD) from the recent hurricanes and the COVID-19 pandemic. She discussed the current reality being faced by youth in the Virgin Islands where many do not remember or never had a sense of calm, peace or normal. Coping from moment to moment, bracing for the next disruption has become the new normal.
She also shared thoughts on the barriers facing our youth in dealing with these issues such as older siblings raising and caring for younger ones, stigma and shame around of asking for help, and not enough safe outlets for their grievances and expressions.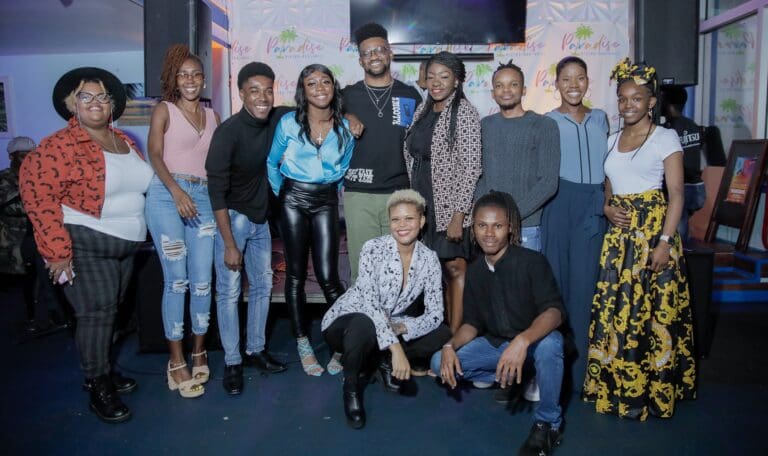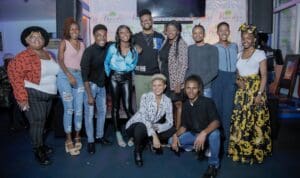 ElevateWi has gone to work in the community, fostering the holistic development of youth and young adults in the U.S. Virgin Islands and Caribbean by creating spaces for conscious conversations, artistic expression and community engagement. By promoting an atmosphere of open-mindedness and attention to personal and professional growth, this organization envisions an empowered Caribbean network high in social capital. ElevateWi is where passion meets purpose.
Saturday's event and the kind of preparation that went into executing it, such as mentoring and working with the youth to polish their skills and artistic abilities, is only the beginning of greater things, said Ewen.
To stay up to date on current and future activities and performances, follow ElevateWi on Instagram and Facebook @wielevate. Learn more about the organization at www.wielevate.org.
The organization is a non-profit and is seeking to raise approximately $150,000 in order to maintain its programs and projects for the benefit of our youth in the Virgin Islands for the year 2023. The public's involvement would be greatly appreciated and positively contribute to empowering young artists and creating a thriving VI arts scene.
For more information or to donate via PayPal, use email address wielevate@gmail.com. Checks can be written to ElevateWi Inc. Mailing Address: 6149 Annas Retreat, St. Thomas VI 00802.